NPR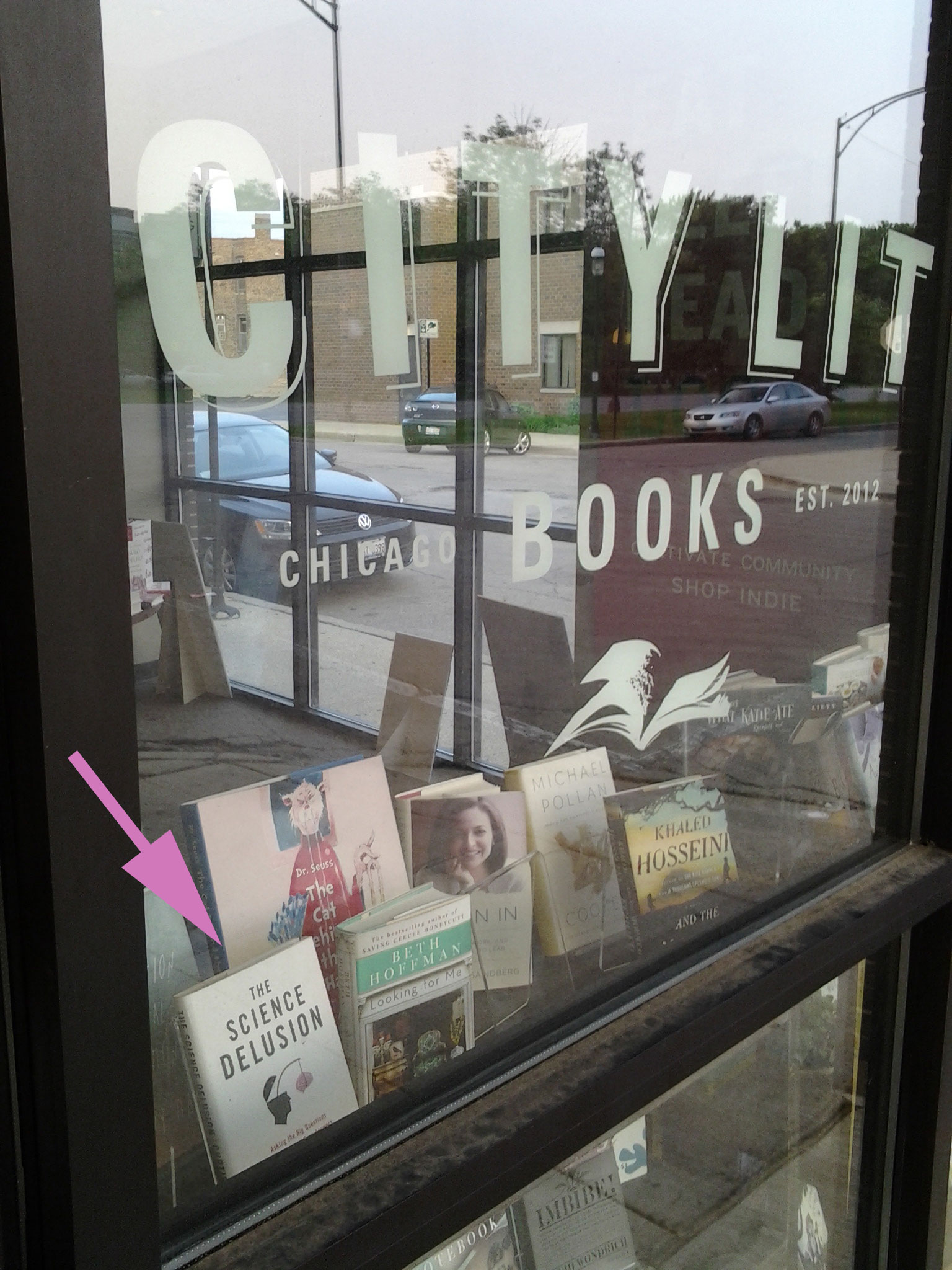 At City Lit in Logan Square, at 6:30pm. Curt will be reading from his new book, The Science Delusion: Asking the Big Questions in a Culture of Easy Answers, which just came out through Melville House.
I did my Master's degree with Curt at Illinois State University, and he's one of the smartest and best writers I know. (He's one of the two profs who first got me reading Viktor Shklovsky.) In the 1980s, he and Ron Sukenick transformed Fiction Collective into FC2, and I learned about FC2 (and ISU) partly through the two "sampler collections" they put out (something I wish more presses did). Curt's also written seven works of fiction, including The Idea of Home and Memories of My Father Watching TV, and now five works of nonfiction, including his infamous attack on Terry Gross (among other things), The Middle Mind. (He may not have made Gross cry, but he sure pissed off a lot of her fans.)
I'm only halfway through this new book (and will be writing more about it later), but so far I'd describe it as an attack on the idea, currently very en vogue, that scientific knowledge is the only or most superior form of knowledge, and thus the only means of accounting for what it means to be human. Right from the start Curt shows how much of science's own knowledge is shoddy and unexamined. For example, it's not uncommon to hear scientists like Stephen Hawking claim that the universe is beautiful, but how do they understand beauty? Not very well, Curt argues. Like in The Spirit of Disobedience, Curt demonstrates how other intellectual traditions—specifically Romanticism, which he traces through the Beats and punk—offer a way around and past some of the more inane debates consuming so many today, such as "science vs. religion." Plus he's funny, too.
If you're in Chicago this Thursday, come by and hear Curt! Discussion will follow during which you can ask him embarrassing questions.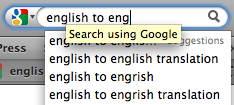 Slate has this sick new tool called Plain English which NPR used to translate the Fed's legalesed-up statement (re: their $600B inflation experiment) into something those of us without a law degree can wrap our heads around.
TERRY GROSS: A lot of people think we look very similar, would you care to comment on that?
JONATHAN FRANZEN: Well Terry, you do sort of look like a man; no offense, and I'm dating a feminist, so we're on the same team here. Most women have long hair and softer features, which is where the problem is. I just think Americans really need to step back and realize it's not all about capitalism and gender. My new novel Freedom aims to expose the underbelly and subconscious of the American pathos.
TERRY GROSS: Thanks, that was really touching — speaking of which, what am I hearing under the table?
JONATHAN FRANZEN: Well Terry, I'm under contractual agreement with my publishers to "pound away at [my] future," and this moment I'm focusing on DNA.
TERRY GROSS: Gross.
JONATHAN FRANZEN: Franzen.
Since I missed the live broadcast, I've been waiting all damn day for NPR to post today's "Talk of the Nation," and now they have! Today's show features a segment with homegirl-in-chief Rachel Fershleiser and guy-I've-met-a-couple-times-who-seems-cool-too Larry Smith, who are talking about their massively successful series of Six-Word Memoir books, the newest of which is It All Changed in an Instant: More Six-Word Memoirs from Writers Famous and Obscure. These books have become so big and so ubiquitous over the past few years that I think it's easy to forget what a coup their success represents–the project was developed on the indie webzine Smithmag.net, and even after getting picked up by Harper Perennial (disclosure: also my publisher, blah blah blah) thrived in large part due to Fershleiser's and Smith's tireless hands-on DIY ethos, their willingness to throw countless events all across the country, and their ability to stimulate the continued interest, support and attention of thousands of contributors. None of which are remotely easy things to do once, much less over and over. So a hearty cheers to Rachel and Larry, and to the many NPR listeners who called in from all over the country during the segment to share their own six-word memoirs, especially Shelby the lunch lady from Lacrosse, Wisconsin: "The hairnet. Now we are equal."
Unless you're weird, you probably already listened to Giant amigo Michael Kimball's interview on NPR. It's about his project, Michael Kimball Writes Your Life Story (On a Postcard), which, unless you're weird, you're probably already hip to, too.
I thought the interview was great, that what he said was about more than his project, and more than a criticism of Facebook culture — that we're all promoting ourselves but no one cares — but it was about a profound sort of other-centeredness, about Story and the importance of getting to know the story of other people's lives.
I'd say more but I gotta go read some Levinas. What did you think of the interview?
Oh, and check out this video of Blaster Al Ackerman reading for the 60 Writers movie Michael's making with Luca Dipierro (I know, Sam linked to one yesterday but what the heck, my man was just interviewed on NPR).