pindeldyboz
The last Pindeldyboz. (And again I'm posting about a death.) Thanks to all the editors who worked there over the years. UPDATE: 'Dja publish there at some point? Give us a link in the comments.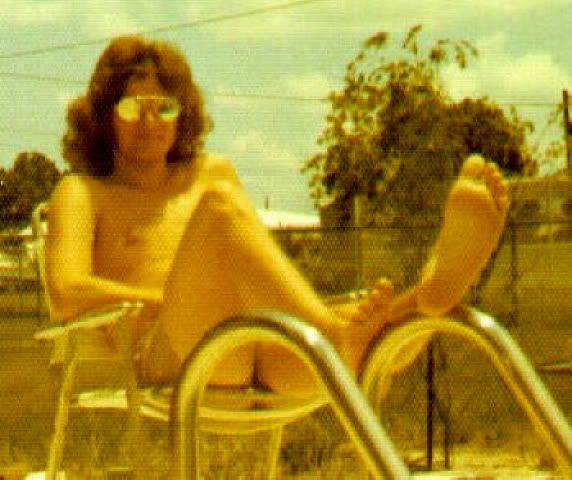 I told Chelsea that she didn't have to worry about posting new issues of online magazines because tennis bullhorns like me did that and she was the Tom Bombadil of HTMLGIANT.
In other words, there's a new issue of Pindeldyboz out which you should read. Thoughts about Pindeldyboz's aesthetic I wrote behind this here clicky-link, so I'm just going to list the stories and gently suggest you read them all, gentle as a tazer made of marshmallows:
Pink Cowboy Boots — D. Elliot Wedge
How to Write About a Man Who Is Not Your Lover — Thomas Kearnes
Two by Two — Alexandria Marzano-Lesnevich
Discharge Summary: Inez Ramos (Patient ID 080760) — Jennine Capó Crucet
Floor Work — Kat Gonso
Man's Shadow — Corey Mesler
Bozipede: a type of famous, old-guard internet literary magazine insect, commonly called a "pindle" or a "pindle bozz." The bozipede is also called a "pin del dee boz" by the brave, a "pee bozz" by people who spend too much time on their hair, and a "pin diddily boss" by the same people who think it's funny to mix Kool-Aid and hydroplaning. Bozipedes are well-regarded for being interesting and awesome and spinning out six stories of varying forms, styles, and effects every couple months or so.
That's right: a new PBoz is out.
Gawk the new fictive dreams from Digby Beaumont, Kristin Fouquet, Chelsey Flood, Tai Dong Huai, Patti Jazanoski, and Lydia Copeland.
What I've always liked about Pindeldyboz is how so many of the stories they publish seem small at first–scenes, Christmas muzak, malls, mice, lunch, a few teetering emotions–but always turn irrevocably weird. This isn't categorical: lots of stuff gets published there that has nothing to do with this feeling of mine. But I feel like Pindeldyboz has an eye for chewy realism in the way that Eyeshot does chicanery or Hobart does mathematician truck driver humor.
All of these magazines have RSS feeds to which you should subscribe, so you won't even need me–your hot yogurt man, your lumberjack-in-the-rain–to tell you these things. Yes: what I aim for is ultimate dispensibility, also known as "the opposite of sugar" or "not the new Pindeldyboz."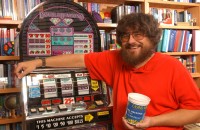 I planned to keep quiet about this, maybe ignore it until some other posts pushed it into the archives, but after a few days, I still couldn't stop worrying about it. Also, I knew Blake Butler wouldn't leave me alone until I said something mean for Mean Week, so here's a shot.
Recently, this guy talked some clever shit in the comments section on my post about new poetry journal Rooms Outlast Us. He said something like how HTMLGIANT and the people who write for it have some moral obligation to keep an eye on small presses so that all those struggling poets out there are treated fairly. He said:
The people who publish Rooms Outlast Us might be righteous people but the chapbook contest they are running is bad karma and hopefully until they change their guidelines no one will send manuscripts for possible publication. A twentry dollar entry fee for essentially nothing is way bad and everyone who enters should feel like they've been screwed under the current guidelines. At the very least they should give everyone who enters a one year subscription to their 'zine. The winner should at least get a token 100 or 200 dollar prize for winning. Otherwise it ain't legit. And is a waste of everyone's hard earned money.
After I suggested he email them to ask for specifics and reasons behind the contest guidelines, he lamed out:
It would be nice if they listened to little-old-nobody me. I like to think others are in agreement with me. I mean, they have a 200 copy print run. If you are the winner unless you are shane jones, blake butler, tao lin or one of the other superstars of indie lit it's not likely you are going to sell that many. In the meantime, the losers who are footing the bill for the winner's chapbook (and maybe a few Happy meals for the publishers) are getting nothing for their selfless contribution. And being HTML GIANT is now the hub of indie lit info they should feel slightly obliged (morally) to post about it. I mean, as nice as posts with tits in it are nice to have lets counterbalance that with helping out less knowledgable writers and holding small presses accountable for questionable practices that are a miniscule cut above vanity presses.
Now, I'm sure Christopher Robbins is a nice guy. He knows his stuff. He's linked his blog to lots of indie lit 'superstars,' which is step one to becoming famous, I think. He drinks beer and has a goatee. He's down with other people's poetry. And he kind of looks like Tom Green, which is awesome. Seriously. I am being serious here. And I hope he doesn't want to murder me after this, because, really, I don't feel personal hatred towards him. I don't even know who he is?
But, on this whole matter, I have to respectfully say that he's full of shit.
Here's why:
Uncategorized /
64 Comments
October 15th, 2008 / 1:30 am