Roger Ebert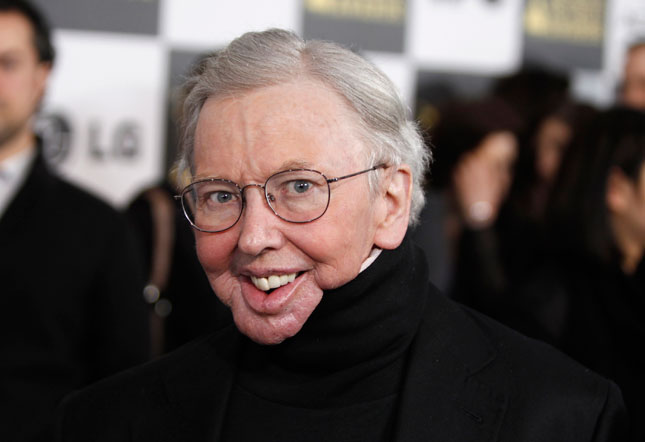 At the risk of greatly oversimplifying matters, if you want to be a critic, you have two options: to proceed either in good faith or in bad. Both approaches have their limitations.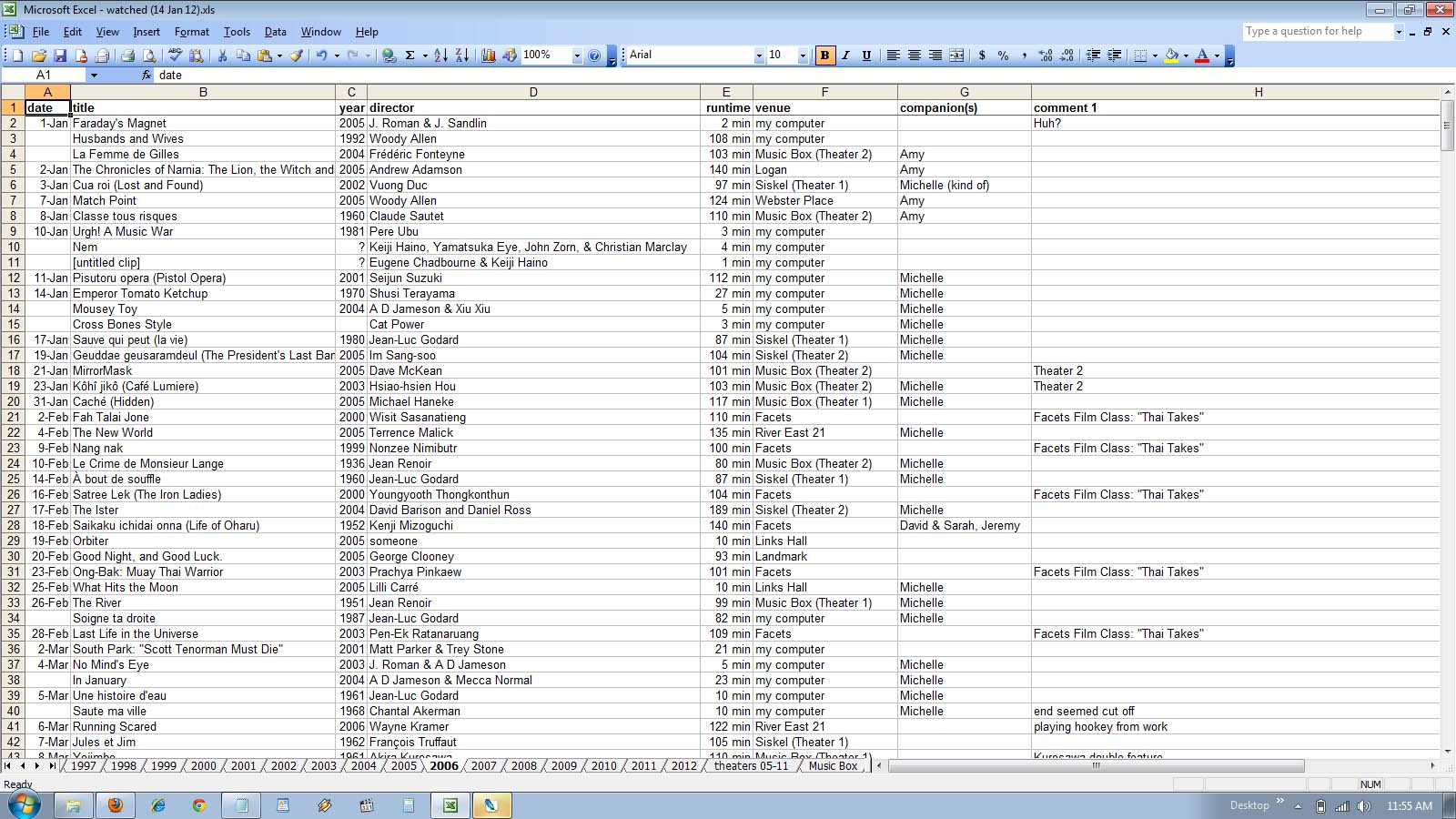 Over the past 15 years, I've kept track of every movie I've watched. What started as a simple task has grown increasingly complicated over time, partly due to ways in which movies have changed, but mainly due to how my thoughts about movies have changed. Still, I've kept up the habit, first in a composition tablet (now lost), then a sprawling Excel file (a glimpse of which is above—click through or click here for a larger image). Over time, my list of titles has grown to include more relevant information: the date, location, director, run time, year, whom I saw it with, random thoughts I had.
After 15 years, I've seen 1925 features. (I haven't counted the shorts, or any movies I've half-seen—and my list doesn't take into consideration most of the questions I raised in my last post, "How Many Movies Are There?", as to what constitutes a feature.) That doesn't sound like too many, not after fifteen years of avid cinephilia. But to put it in some perspective, that's roughly 128 feature films/year, or about one every three days. Again, this doesn't include shorts, or TV episodes, or rewatching any of those films—it's just counts the total of unique feature films. (I used to watch a lot of experimental shorts that aren't included here, and I've taught film classes, which means I've seen lots of films numerous times.) (It also doesn't take into consideration the fact that I'm a writer first and foremost, a cinéaste second.)
We found last week that there have been at least 268,246 features made. (Since then, the IMDb's count has grown to 268,601.) So I've seen little more than .7% of them—and remember, I think that IMDb count far too low. I've seen a drop in a drop in a bucket!
But how many movies does anyone ever see? How does my viewing tally compare to, say, a critic like Roger Ebert's?