russell jaffe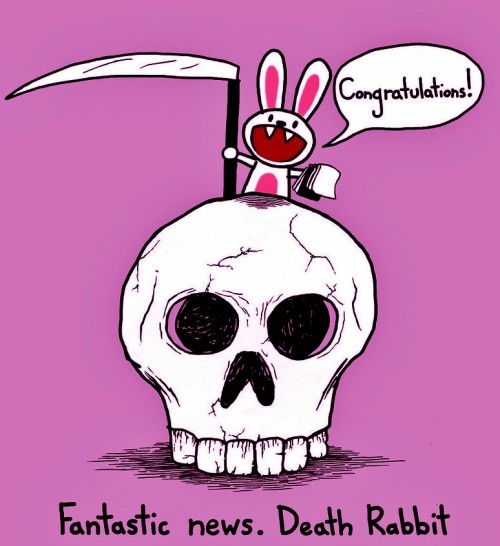 ******
April is winding down and I'm not really sure how much was settled with the first National Poetry Death Match (ie, my soul is still soooooo confused) so in order to settle things I've decided to bring out two more big, passionate and extremely eloquent mercenary lovers for a second "Death Match" where I hope the "disturbing contraries of my soul" can be brought into line, can be made to heal, can be brought into a beautiful, "poetic" harmony.
******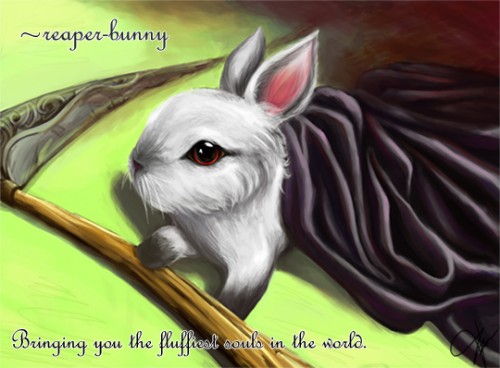 ******
And, so, the second National Poetry Month death match is between Russell Jaffe and Seth(x) AbraHaM$on. And, no, this is not Seth Abramson, it is, instead, a well known writer who has chosen, here for the ring of this Death Match, to be know as Seth(x) AbraHam$on.
******
National Poetry Month: More poems for more people sounds good to me
by Russell Jaffe
Look: Poetry can be a real distance READ MORE >
Comments Off

on ……National Poetry Month Death Match #2……
April 29th, 2014 / 9:00 am
untitled from STUMBLE X THE AIR STASIS BREATH
                        by
               Russell Jaffe

I wrote the untitled poems in STUMBLE X THE AIR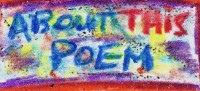 STASIS BREATH in winter. I tried hard to do a minimalist take on poetry as a lifelong proud maximalist. Now that chap-sized collection is a part of a bigger as-yet-unpublished manuscript called LOVER TO and is retitled INTROVERT TO. Everything you know is wrong.



note: I've started this feature up as a kind of homage and alternative (a companion series, if you will) to the incredible work Alex Dimitrov and the rest of the team at the The Academy of American Poets are doing. I mean it's astonishing how they are able to get masterpieces of such stature out to the masses on an almost daily basis. But, some poems, though formidable in their own right, aren't quite right for that pantheon. And, so I'm planning on bridging the gap. A kind of complementary series. Enjoy!

Comments Off

on POEM-A-DAY from THE ACADEMY OF AMERICAN LUNATICS (#12)
January 25th, 2014 / 3:36 pm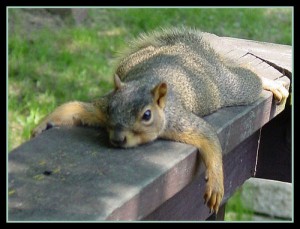 You know that crazy old internet will quickly become a substitute for that lumbering old sun, and I is in the reeds of readyhood. First I will read Drew Kalbach's spot-the-freak-on essay "Information grab, or what the internet is doing to my poems" over at Actuary Lit, which says which poems are lazy (more lazy poems, please!):
"He's not being, he's just nudging and winking. That's how your poems are lazy. I mean, that's how my poems are lazy, while they comb through, collect, materialize, and instantiate themselves. These poems are block quotes without the HTML tags. Even when I'm expressing myself, really expressing my innermost feelings and desires, all of which are unique and special and totally worth experiencing, even when I'm doing that I'm stealing from someone else: their form, their words, maybe just some cadence that I heard. Is this just a restatement of intertextuality? Maybe, but intertextuality doesn't pay enough attention to ctrl+c and ctrl+v. Three finger movements are enough to steal anything. Is that how lazy your poems are? I mean, my poems aren't lazy so much as they point their fingers at anything but themselves."
No points for harrumphing about "lazy" poetry until you read the entirety of Drew's essay and the stuff he links to (I mean c'mon, think how hard your thermostat would work before it would make a comment).
And then shifting gears: great poems and stories in the well-designed new Beetroot (are circles the new white space in web design?), which I dunno if my favorites in there are lazy or not, even this new positively connotated idea of "lazy," but they are full of travel and danger and white particle that part like Jello and adzuki beans and bird riding and pee filtering and nobody's body doing the body things your body does.
So those are some things you can read, and how you should look when you read them is like the squirrel that I found doing a Google image search for "lazy winter animal poetry."
Web Hype
/
Comments Off

on "Really expressing my innermost feelings and desires, all of which are unique and special and totally worth experiencing"
November 13th, 2013 / 3:15 pm