sale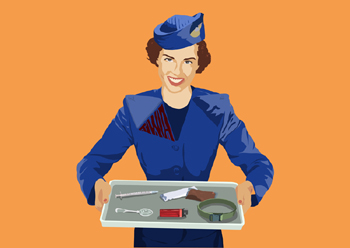 I missed the Brandon Scott Gorrell sale. Two days and the inventory already sunder and yank. Fucking internet. A few hours pass and you might as well be telling people about disco.
Heroin Hostess prints you can buy. But will the customs fees go ouch?
But you can't get all the back issues of Nude Magazine. Unless you live in Europe. They are cheaply priced and look amazing. Black velvet painting, Terry Southern, Jaime Hernandez–that's one issue!
You can buy absinthe online but must pretend it's for the bottle not the juice.
The value of the item is in the collectible container, not its contents.

The container has not been opened and any incidental contents are not intended for consumption.
Right…
You can buy first edition Edgar Allan Poe for $662,500. (But that was months ago–Bee Gees and Banana-seat bikes.)
You can buy first edition Light Boxes by Shane Jones for $199.95 new and $250 used. I am fuddled, I'll admit.
Tao Lin has 40% of the drafts of a short story folded into a "religious tolerance" holding envelope/carrying case. It is for sale, but you knew that already.
In my (and probably your) inbox yesterday was this from McSweeney's, bless their hearts:
M c S W E E N E Y ' S   C R A Z Y   

E X C E S S I V E   

S A L E 

Apparently something's going wrong with the economy. An econopocalypse, we heard. Thus, we have put together an emergency bailout package for the book-buying public. Once again, almost everything on our site is half-off, or even cheaper, for just a few more days — soon it'll be too late to guarantee Christmas delivery, so now is the time.

And once again, we've got everyone on your list covered. We've restocked the immediately beloved "What Happens in La Brea Tar Pits, Stays in La Brea Tar Pits" t-shirt, and we've piled high the stacks of Comedy by the Numbers for your insufficiently funny friends. For all the hungry nondenominational holiday-enthusiasts in your life, there's Lemony Snicket's Christmas story The Latke Who Couldn't Stop Screaming, and for the impatient McSwys newcomer we've got the Instant Gratification Subscription. There's lots more on the site, and everything's cheap, so click here.

And still the bonus: if you order more than $60 from our site, you'll get your choice of either Michael Chabon's Maps and Legends or Nick Hornby'sShakespeare Wrote for Money, as a free reward. All you have to do is spend $60 (not including shipping); then, at checkout, find the promo code field and enter: 
– MC01 if you want MAPS AND LEGENDS 
– NH05 if you want SHAKESPEARE WROTE FOR MONEY

Maybe you missed your chance before, or maybe you just want to stuff even more stockings. Either way, do not deny yourself these simple pleasures, the joy of giving and/or hoarding. Please go now: http://store.mcsweeneys.net.

The Second Crazy Excessive Sale ends this Friday.
Remember, here's some more stuff to buy if you're a Secret Santa.
Yeah, I know this won't make up for my being HTMLGIANT's least useful contributor (by far), but telling you about the ridiculously good Dalkey Archive holiday sale has to count for something. Right?
What if I drop a few names?
William H. Gass, Jean-Philippe Toussaint, Stanley Crawford, Rikki Ducornet, Rainer Maria Rilke, Gert Jonke, Donald Barthelme, David Markson, John Barth, Michel Butor, Robert Creeley, Robert Coover, Louis-Ferdinand Celine, Stanley Elkin, Witold Gombrowicz, Ben Marcus, John Hawkes, Pierre Klossowski, Robert Pinget, Raymond Queneau, Steven Millhauser, Carole Maso, Tsutomu Mizukami, Flann O'Brien, Gertrude Stein, Viktor Shklovsky, Christine Schutt
Well, here's the deal anyway.
To bring more world literature into everyone's holidays, we're offering—for a limited time—really big discounts through our website on all Dalkey Archive paperbacks (hardbacks and scholarly books excluded).

Choose one copy of several books, or multiple copies of a single book—while supplies last. And there's free shipping! (It's included in the price.) Offer is only good in the US, and expires December 10, 2008.

To take advantage of this offer:

Choose which books you would like (you can

search our online catalog

by title, author, country, series, or genre).
Click on the sale options below for 5, 10, or 20 books.
When you go to "Checkout" you will see, on the first screen offered, a "Notes" field. Please type into "Notes" the titles of the books you would like.

Choose:

5 books for $35 w/free shipping
10 books for $60 w/free shipping
20 books for $110 w/free shipping

Questions? Please contact Melissa Kennedy:
kennedy@dalkeyarchive.com
217.244.5700

And happy holidays from all of us at Dalkey Archive Press.
That works out to $5.50, $6, or $7 a book. Sale ends December 10. Get on it.