university at buffalo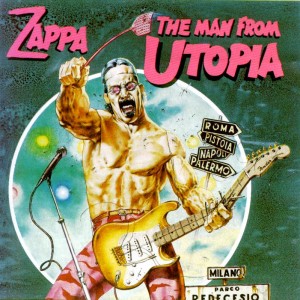 Michael Basinski is the old wise man of small press lit.  At the University at Buffalo he runs the archives for chapbooks and anything indie lit related.  The guy has been around and knows his stuff.  As a student at UB I remember mentioning small presses to him in his office and his reply was something like, "sounds good…i'll buy everything for the collection."  Basinski is the guy always fighting for indie lit, a guy you want on your side.
He's also a great person to talk to about the current state of indie lit.  With the rise of online, I thought it would be interesting to ask him what his thoughts were on the movement and where he thinks things are going.
The thing with online publishing is that no one is actively attempting to collect it. Therefore, it is up to poets and editors to be their own stewards and to get their stuff into repositories where it can be kept. Libraries and archives can't do it. Take NY State – a three to ten percent cut across the board.  Poetry, I assure you, will not be the saved sacred Apis Bull. So in this climate the art suffers. This is nothing new, of course. But again, it is the individual in this electronic world that has to archive and the editors of such also. I talk to archive folks about this but I get nowhere. That said, because so much is going electronic, there is an entire movement away from online publishing and a return to the individual hands on type of publishing. Type setting is being revived. Individually hand colored and hand made books are being made with frequency. The way we understand the small press has changed but it is still very much there.  The question might be, who will know or be able to look at this wave of publishing in ten years? I mean… where will the documents and proof of existence be?
Basinski makes you think.