Jimmy Chen
Idol worship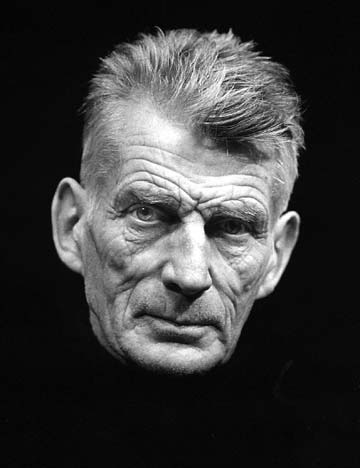 There's something about Samuel Beckett that makes photo- and/or bio-graphers want to take black and white photos of him. Things are more serious in black and white, a kind of pre-industrial grimness overlaid with existential severity. (Metallica's Unforgiven video also capitalizes on this aesthetic, or "old dude in dark room.") His predecessors (Kafka, Joyce, etc.), having lived during the time of black and white photography, are remembered that way for good reason — but it's interesting when others promote irrelevant aesthetics which seek to implicate some underlining value of an author.
I often experience idolatry when looking at author photos. In this business, they are the gods. Readers need a "way inside," and as evocative as words are, pictures of the buggers don't hurt. I love it when a moderately famous and respected author is clearly depressed and struggling to hold a reasonable face, for it somehow makes me feel better. When the author is content, or worse, self-satisfied and (god) attractive, I feel passive yet distinct anger towards the author. This, of course, is stupid, but I am human, and humans are good at stupid.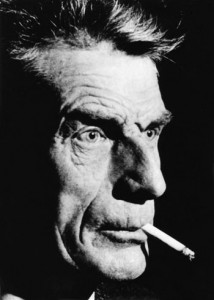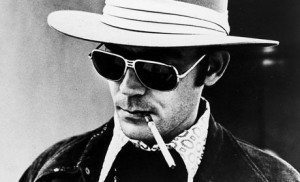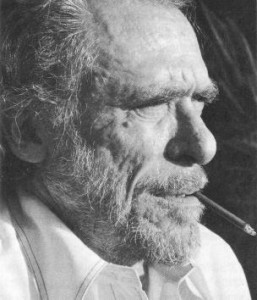 Smoking is stupid, as is how the "lifestyle" of a writer somehow accentuates her/his work. I don't like my authors addicted to anything, or too informed by the city they live in. I don't want any tempestuous love affairs or mental breakdowns. I don't like my authors moving to some 3rd world country in search of material; just give me an honest and humble person who bears the barren space between the keyboard and the blank .doc it litters on. Yet, we will always subconsciously think of Melville on a boat, because the author somehow creeps into her/his own narrative, like we all know Jane Austen was a total spinster.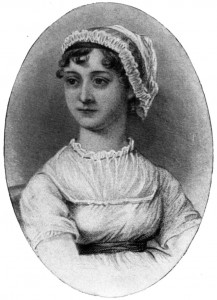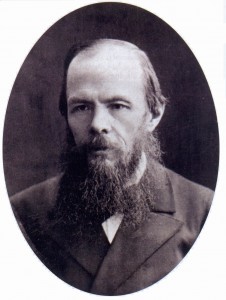 No bro wants to be judged so eloquently, so viciously. Hey England, ease off the laundry starch, I'm getting a rash just looking at you. ("Enema Woodhouse: handsome, clever, and oft described after the colon.") This post has somewhat meandered. What's up with the ovals? It's like "what came first, the author or the egg?" My bro Fyodor D. don't belong in no egg, but rather, on the floor. (That was an epilepsy joke, sigh.)
Listen, just because all your favorite people are remembered in black and white, don't mean people will take you more seriously if you are too — and just because an author is all B&W don't mean you gotta think he or she is real serious or some great writer. It's too easy, this colorless marketing, these MTV looks. Show me a barely-attractive person with a reasonable look on their face sitting calmly at the desk and smiling, in color, and I would promise you that I'd try to read that.
Tags: author photos
12 Comments