Jimmy Chen
Literary Doppelgangers
WOODY ALLEN & JOYCE CAROL OATES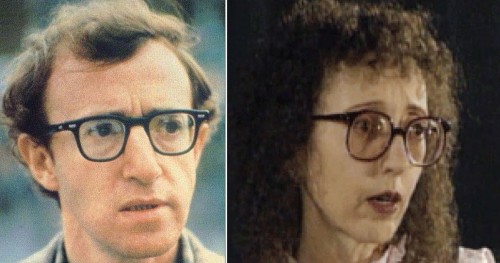 There's a Woody Allen joke where he and a woman mutually undress in a hotel room, until he, without his glasses on, realizes he's standing before a mirror. That woman, if there ever were one, would be Joyce Carol Oates, also near-sighted and pensive, self-conscious with dour eyebrows. Of the life-size bronze statue of him in Oviedo, Spain (a town he featured in Vicky Cristina Barcelona), let us hope he doesn't undress before it. He also said "Don't knock masturbation, it's sex with someone I love," which Joyce read as a rejection that fateful night in that hotel room, leaving her with nothing but time, and that chest-sinking task of writing too many novels to count.
—
JOHN KENNEDY TOOLE & JACKASS'S PRESTON LACY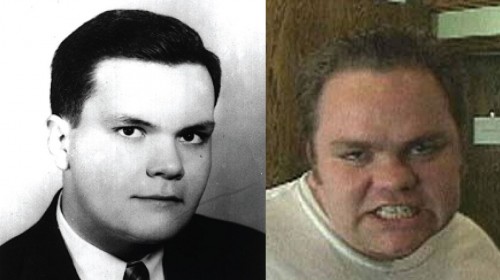 Suicide is a great marketing campaign, too bad you're too dead to reap the residuals. John Kennedy Toole looks like a young and well behaved Preston Lacy, another dunce in the Jackass confederacy. The latter's stunts usually involve his morbid obesity, either as unabashedly ostentatious, or as practical weight anchor/pivot in their more physics curious stunts. Toole would have enjoyed the male masochism and vague homo-eroticism of Jackass, with humor and hatred.
—
HENRY JAMES & DICK CHENEY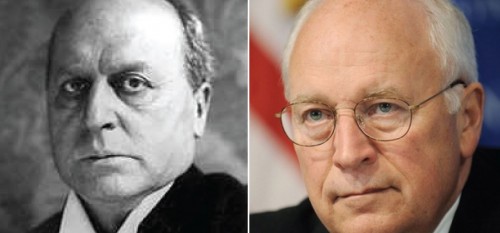 Of Henry James's The Golden Bowl, Dick Cheney responded with The Golden Bowel; the nuggets the latter "left behind" (not referring to The Rapture) still leave a stink on this great free land — thank god Obama came along as a National Laxative to flush, or at least try to, it all away. James preferred England over the United States, though the real expatriate here is Cheney, who sold this country out in too many profound ways we are still slowly discovering. Of James's The Awkward Age, Cheney responds "[lip-grimace] sorry 'bout that."
—
RAINER MARIA RILKE & JAMES BALDWIN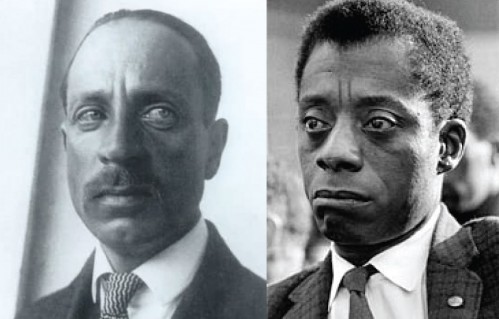 Damn, I had no idea Rilke was black, should've maybe mentioned it in his correspondence with that young poet: Dear Sir, Your letter arrived a few days ago, you seem sadly pussyless; my advice is give up on poetry and get on some of dat euro ASS, negro. Of course, it's just the lighting, but isn't that what race is? Just the alternating qualities of light refracting on us? Baldwin was 1) gay, 2) black, and 3) a poet — three reasons for a creative obituary during intolerant times, but fortunately he died of cancer in France much later. One imagines how Baldwin, re: Rilke, might have told it to the mountain: Dear Sir, Please use some sunscreen next time; you don't want to live in my world.
Tags: Henry James, james baldwin, John Kennedy Toole, Joyce Carol Oates, rainer maria rilke, woody allen
29 Comments