Blake Butler
Secret Santa Special Offers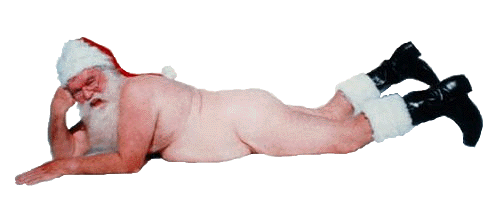 With Indie Press Secret Santas being assigned today (massive props to Ryan Call for going through and organizing all that and emailing everybody, holy shit), we've received a couple special offers from publishers with Santa-only deals lined up.
1st off, Hobart is offering half-price subscriptions. Usually they are $18, so for $9 you can get your gift recipient a year's worth of a really excellent lit mag. That even leaves room for two gifts. Can't beat that. In your paypal order, just mention that you are ni the SS program, and make sure to include your recipient's address (which will be coming with your assignments, half of which have already been sent. If you haven't gotten yours yet, it should be coming soon).
2nd, from Dzanc Books:
Dzanc Books is excited about the HTMLGIANT Secret Santa program and will happily gift wrap any books ordered through our website for the Secret Santa program. We will gift wrap the book(s), place the gift wrapped books inside a postal envelope (we typically ship things priority) or box, as well as a half sheet page designed by our Art Director, Steven Seighman, which will announce that the accompanying gift wrapped package is arriving as a result of the Secret Santa program, and that their Secret Santa ordered them something from Dzanc Books, and that they should hold off opening the package until Xmas.

http://www.dzancbooks.org/store/index.html

All a Secret Santa will need to do when they order directly from us, is add a note through the Paypal order that it's for the HTMLGiant program. We will also accept checks/orders via email as well. Those can be sent to dan@dzancbooks.org.
With these deals, you can get a pretty hefty present for $20, not to mention all the other sales going on now (such as the Word Riot bundles).
If publishers would like to extend other Santa promo deals for customers, the comments section is wide open.
Tags: dzanc books, hobart
27 Comments