December 2008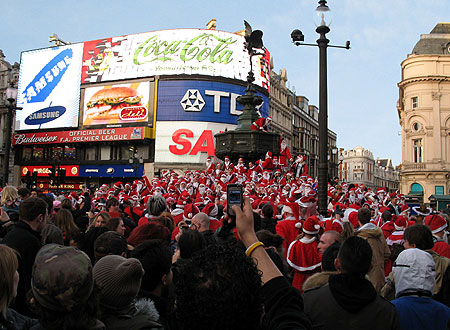 Thanks to everyone who participated in this year's Secret Santa Gift Exchange for Indie Lit. One hundred and forty people took part in the exchange, and if everyone followed our suggested $15-$25 gift range, I feel like saying that we exchanged around somewhere between $2,100 and $3,500 worth of gifts – so that is exciting, I think, for everyone. Also, several participants kindly donated their own work to others, as did editors of various presses, which is another fine way to spread word about new writing.
Below I've posted the Santa pairs and the gifts that I know were sent, and as far as I can tell, everyone played fair – for those who haven't emailed me what you purchased, please let us know what you sent/received in the comments. Please email me if you have had any trouble with the exchange, but keep in mind that some gifts may arrive after today, some are subscriptions that will also take time to kick in, etc. Pretty soon we'll have an HTMLGIANT sort of marketplace to trade gifts around if you'd like.
Also, if you still haven't received your gift and don't want to know because you're waiting for the surprise, be aware that spoilers come after the break.
Thanks again to everyone who participated; I think this was good fun.
Jason Ockert is the author of Rabbit Punches, a collection of stories from Low Fidelity Press. Jason Ockert also edits the fiction at Waccamaw. I met him this past summer at Sewanee and he was awesome enough to share with us his word space.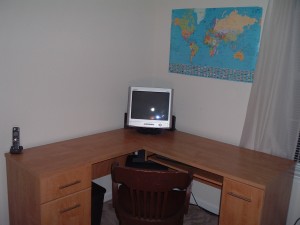 And here's what he had to say about it:
Just a map of the world. Outside, trees. That phone never rings.  I got that chair at a garage sale in Syracuse and am under the impression it is worth something because after I bought it for twenty bucks the lady reconsidered and then tried to buy it back from me.

(A word about the new desk: The old desk, which had no nails and you put together like Lincoln Logs, collapsed.  My knees often got caught up in the bastard. So, Staples.)

The computer is all stripped down. No internet. Not even solitare.  If I can be I will be, distracted. I stare at the wall. Trees. I can find countries, man.
Thanks Jason, for the pic and paragraphs.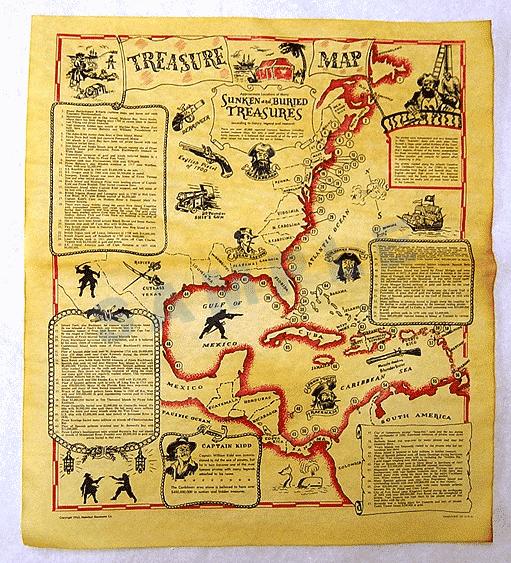 thanks, Clusterflock.org!  Click through to see all of them. Here's a sample T.O.C. selected at random:
THE QUARTERLY
_________________________
16 / Winter 1990

A Nace Page 2

Cecile Goding / The Big Dog 3
Gary Krist / Bone by Bone 8
Dom Leone / I Have a Stapler 21
Leon Rooke / Drivers 22
Jaquelyn Reingold / Freeze Tag 24
Sam Michel / The Naming 49
Patricia Lear / Solace 59
Richard Blanchard / Dear Miss Wright 105
Barbara Blewer / I Am Safe and Live at Home 106
Thomas Wooten / The Other Side, Radiant 118
Rolf Nelson / The Men on the Ground 123
Dawn Raffel / Table Talk 135
Hugh Kelleher / John, Barney, Van 138
J. R. Rodriguez / Eating the Father's Penis 140
Lisa Wohl / Magnificat 143
Diane Williams / Four Fictions 152
Christine Schutt / Two Fictions 156
Sandra Stone / Soup of the Evening 160
Rick Bass / Susan 162
Tom Whalen / Murder Story 188
Peter Christopher / The Year of the Purchase 191

Another Nace Page 194

Cooper Esteban 195
David Kirby 205
John Allman 206
Marjorie Milligan 209
E. Ormsby 210
Bruce Beasley 213
Al Ortolani 217
Elizabeth Lerner 219
Lynne H. Decourcy 220
Jim Paul 221
Ansie Baird 222
Shahid Hoda 223
M. D. Stein 224
Maurice Eidelsberg 226
Blake Nelson 227
Gregory H. Johnson 228
Ray Halliday 229

One More Nace Page 230

Harold Bloom to Q 231
John S. P. Walker to Q 235
Jason Shinder to Q 236
Sharon Korshak to Q 238
Dom Leone to Q 239
William Myers to Q 242

The Last Nace Page 246

Paid Recreational Advertisements
Uncategorized /
6 Comments
December 24th, 2008 / 1:20 am
i like the books POSTMODERNISM: THE LOGIC OF LATE CAPITALISM and also THE POSTMODERN CONDITION: A REPORT ON KNOWLEDGE.  i think that after reading those two books i actually knew what postmodernism meant, not just like: "oh there's a giraffe eating fritos and watching himself on television" type of postmodernism.  frederick jameson wrote the first book and jean francois lyotard wrote the other.  they both explain the idea in terms that apply to production and technology and to me that makes them applicable.  i think before, when someone said "postmodernism," i thought, "oh there must be a giraffe eating fritos and watching himself on television in that story."  READ MORE >