November 2011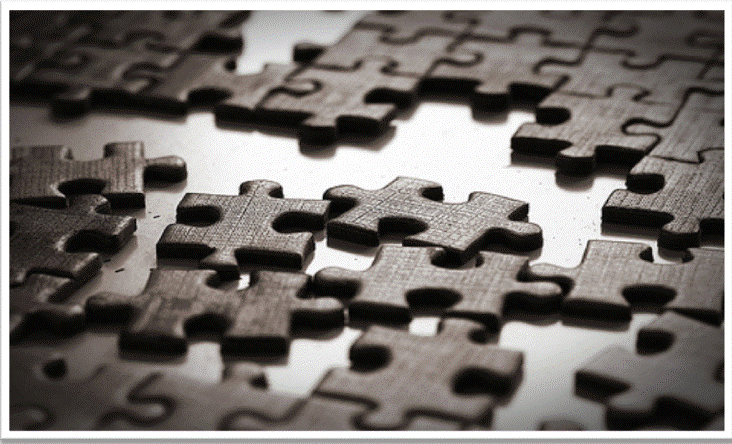 I read the massive whole of Joshua Cohen's WITZ thinking, "I can't finish this" and I did and it didn't finish me, though I thought it might and I came out of it with some collateral damage. A book can't finish you.  The intention of WITZ was an end to Jewish kitsch, and you can't know if that end was achieved, though Mr. Cohen flattened every stereotype with his hammer prose until all the Catskills punch lines were burned away at the end of that tortuous final passage, issuing to the air like crematory smoke and now, you can't make those jokes anymore. So maybe he did it. Phillip Roth, king of Jewish kitsch, writes about polio and geezer sex fantasies now. Who knows what Woody Allen is up to.
I read a paragraph of his in the Paris Review, a lyrical wonder about German art students on bicycles and thought and still think, "You can't write a better paragraph than that," and so far, nobody has.
Thoughts on the question: Does a writer owe anything to their readers?
1. A blind item: A writer I think is really talented and original capable of making amazing things severely disappoints me with his current work. I want him to go back to the stuff he wrote near(ish) the beginning of his career. I usually read any of the new work, hoping for the old work to have come back, somehow.
1 a. This new writer-I-don't-like-so-much came along and ate the writer-I-liked-a-lot. He swallowed him whole. It's over. Sometimes I tell myself, "go read something else or write something better."
1 c. I think about a good friend's adorably woeful expression after she completed Lorrie Moore's A Gate At The Stairs. "Don't even think about reading it. Don't put yourself through what I did," she said.  This friend loved every other word Lorrie Moore had ever written. A "bad" novel feels, somehow, like a personal insult.
2. Some writers say that the minute you think of your audience you've stopped writing.
3. A few readers acted as if Ben Marcus had personally come to their home and punched them in the face when he published a story in The New Yorker that didn't look much like their favorite Ben Marcus stories.
4 a. Other writers think you must consider the reader, that you owe those eyes something.
4 b. So there is a distinction between the "reader" and the "audience," and the message would be, don't consider the audience, but do consider the reader? Are we asking writers, then, to be in a more personal relationship with a faceless reader rather than be aware of what an audience, on average, might be expecting?
4 c. How does one make a bridge to those eyes moving across the page, the unspeaking mouth, the concentrated mind?
4 d. And can one consider the reader too much?
5 a. I once was at an author's reading and there were questions at the end and a woman who had been sitting in the front row and staring hard at the author (I assumed it was some encouraging friend) asked a question that turned into a profuse and unyielding compliment that then turned to a love song that turned into an extended awkward moment while the woman asked the author, "How do you cope with it– telling stories so personal and touching people so directly?" Someone said she had a prozac quiver in her voice and I thought she was going to explode with tears.
5 b. The author just said he doesn't, that it wasn't his problem. He puts it out there and you turn it into whatever you want.
Do we have the right to read, discuss and analyze the personal papers of famous writers, often who have died? I think about this a lot because I am as curious (nosy) as I am uncomfortable with the idea of intellectually traipsing through a writer's personal papers. In Slate last week, Katie Roiphe wrote about David Foster Wallace's syllabus. Her article wasn't particularly noteworthy but I was reminded of how often writers write about DFW and, increasingly, draw from his personal papers. Who knows how many hundreds, if not thousands of articles have been written about the man, the writer, and the scholar, each one trying to offer some kind of new insight into the man and his work. Certainly, there's a lot to be learned from most things related to DFW including his syllabi. He had a unique, at times incisive approach to communicating to his students the material that would be covered in his courses as well as his general expectations of students in his classes. At the same time, as a teacher, I shudder to imagine anyone reading too much into my syllabi because I know how the sausage gets made.
Because it's that time again. My personal list of favorite books from 2011, or some books I found to be particularly significant, insightful, brilliant, masterful, enjoyable, notable. In no particular order.

Dream Memoirs of a Fabulist – by Doug Rice (Copilot Press, 2011)
"She moved, like any other apparition, from darkness to light. It's what makes a photograph possible." – Read my review of it here.

Compression & Purity – by Will Alexander (City Lights, 2011)
Another one from prolific surrealist poet Will Alexander.
"I am never given due as to sum or proportion / I am seen as the source of something leprous / as no longer the motive of who I was thought I was shaped to be."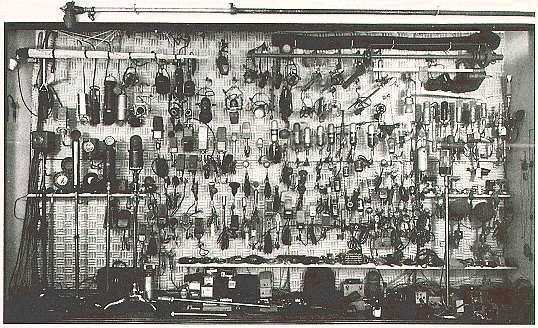 We have a pair of interviews with the editors of Beecher's. First up, Gene Kwak talks with Robert J. Baumann and Iris Moulton. Next week, Roxane talks with Chloe Cooper Jones, Ben Pfeiffer, and Daniel Rolf.
—
Beecher's One is a beautiful, gun-covered thing. A good gander will give you an eyeful of clean living and slick word wizardry. You get the sense that the editors want to wrap readers in a thick-knit blanket of play. I had some questions for my own pondering and figured the LMC was as good a reason as any to poke a stick at a thing. How often do you get to ask editors to flash their thought bubbles? Equally, I wondered about future space and word games and figured maybe they'd shed light on issues two and beyond. I had some high hopes of my own (in short, that going forward they include a few longer fiction pieces and mix in some non-fiction), but I hesitate to say anything as it's issue one and give people a break, yunno? Here's the dig between two fine poetry editors, Iris Moulton (former Asst. Poetry Editor, now Beecher's co-Editor-in-Chief) and Robert J. Baumann (former Poetry Editor, now a bookslinger at the renowned Woodland Pattern). They were entirely too gracious.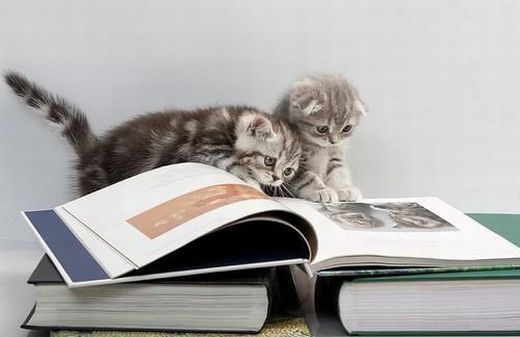 This year in place of our regular "Mean Week," HTMLGIANT will be running something we'd like to call our Tournament of Bookshit, in which 64 book related shits will be placed into an NCAA style bracket to square off and determine, by the most arbitrary means possible, [something]. What that [something] is I have no idea, but I do know that our tournament will operate by the same wily-nily sure let's do it this way found in most any literary competition, whether it be list making, book jousting, or whatever else you've got.
Below you'll find a list of the 64 entities selected pretty much on a whim to be our contestants. They're silly. For each round a guest judge of various description and sensibilities will analyze each in light of each other and then select one by whatever terms they like to go forward, with perhaps a Mean Week attitude in mind. In the end, we'll crown a very special winner the King Shit Mountain of Super Bookshit.
We've also set up, for those taking score at home, a bracket system where you can fill out your predictions if you want. It requires you to sign up but only takes a second. At the end we'll have a prize pool of literary stuff to give to whoever somehow pulls that magic high score out of the hat of darkness.
Any authors/publishers/etc interesting in throwing in on the prizes, please leave a comment with what you'd like to give away and we'll include it in the winnings and link it in a round up of Kind Souls.
Registration and prediction is free and will be open until the first decisions begin posting on Wednesday around Noon. Playoffs will continue at whatever pace they continue at.
The contestants: READ MORE >
Bookstore
The bookstore was on top of another store
at the corner of a busy street. I walked up the stairs
and was met by God, a middle-aged woman
with blonde hair and glasses. God told me to take
my time looking around her father's store. The
store had not been in operation for several years.
Who's God's father? I wondered. No one ever
talked about him. It was once a fine store that sold
rare and out-of-print books, she said. It now sat
dusty, and soon the building would be sold. A
lot of organization is needed, I said. She agreed.
I picked up a white and brown plastic clip-on
earring off the floor and put it on. It looked like
the kind of earring my mother kept in her jewelry
boxes, so I made a mental note to find the other
one straight away. But something drew me to the
back of the store, even though I didn't want God
to think I planned to steal the earring, which
must have been worth a lot of money. I walked
past bookshelves, which were in varying stages of
disarray and stopped at a corner shelf near the back
exit. There I found a navy blue ledger. When I
opened the ledger I saw a list and then I saw my
name and signature and the date—January 11,
1993. That's me, I said to God who was now standing
beside me. Yes, she said, I knew you'd come back
for it. And then she walked to the front, leaving me
alone to figure out exactly what I had come for.
Kathryn Mockler is the author of the poetry book Onion Man (Tightrope, 2011). Her writing has been published most recently in Rattle, Joyland, and CellStories. Her short films have been broadcast on TMN, Movieola, and Bravo and have screened at festivals such as the Toronto International Film Festival, Palm Springs International Festival, and EMAF. Currently, she teaches creative writing at the University of Western Ontario and is the co-editor of the UWO online journal The Rusty Toque.