April 2012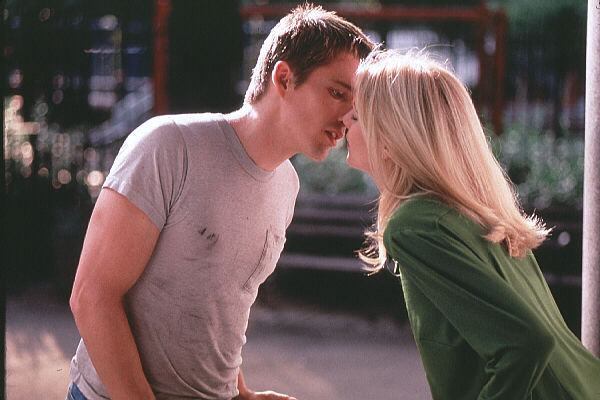 This may be obvious, sure, but my expectations for fiction have changed, and I'm not so sure I like it. I remember being a student, encountering new modes of fiction for the first time – new to me, old to others – and every time, I'd say to myself: Wow, I didn't know I could do that. I didn't know fiction could do that.
Opening the cover of Finnegans Wake and pages and pages of onomatopoeia.
Opening Raymond Federman's Double or Nothing, metafiction and movement on the page! Poetry does that, sure, but fiction? Amazing.
Opening Dubravka Urgesic's Museum of Unconditional Surrender, my first modular novel.
Opening Anne Carson's Autobiography of Red or Michael Ondaatje's Billy the Kid.
The Cupboard is a quarterly prose chapbook series that has published volumes by Jesse Ball, Mathias Svalina, Caia Hagel, Andrew Borgstrom, and Joshua Cohen—among other great writers.
The Cupboard is pleased to announce its second annual pamphlet contest. One winning manuscript will be published as an upcoming volume of The Cupboard in 2012. In addition, the winning author will receive $500 and contributor copies.
The Cupboard is also very excited to announce that Maud Casey will judge the contest. (See bio.)
The contest entry period will be open February 1 and will close April 30. Entry fee: $10. Word limit: 4,000 to 10,000 words. All entries will be considered for general publication as a volume of The Cupboard.
Click here to enter or find more information. Please feel free to email cupboard [at] thecupboardpamphlet [dot] org with any questions.
Contests
/
Comments Off

on Only Five Days Left to Enter THE CUPBOARD Contest!!!
April 25th, 2012 / 11:31 am
Brooks Sterritt
—
HTMLGIANT is seeking anonymous reviews, which can be sent to brooks [at] htmlgiant [dot] com. Guidelines and previous reviews are here; questions are welcome.
"It's the morning after I died / it's the morning after I died" is the refrain from the opening track of a Bones cassette tape my friend Matthew P sent me. It fits the realization I had today—that I must write a simple book that strives for nothing. Tonight the 2am radio plays low as I sit in the backseat of a van I have no right to be riding in. I don't want to convey anything except a sense of peace with what has happened. I don't want to amplify it. I would like to state it without judgment, without qualifying it to death despite the fact that it knocked the wind out of me. I would like to let it be small, to protect the quietude from the crowding out effect of inflated emotion. Writer-consciousness is hell but I don't have to tell you that. It's like the internet, the way it mediates everything.
READ MORE >
Lily Hoang
—
You are friends with writers even if you don't like respect their writing: true or false?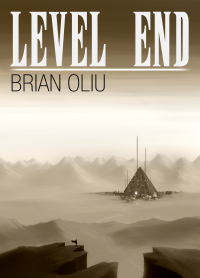 Level End
by Brian Oliu
Origami Zoo Press, 2012
$7.00 / $12.00 (Gold Edition) Buy from Origami Zoo Press
Rating: 8.9
Level 1: The Choosing of Attributes, of Feats; the Learning of Movement—backwards, forwards, the strafe; the Acquisition of Weaponry.
You are in a room, then another. A series of rooms is a hallway and this is where you are. There is music—do not become attached: it will change. Brian Oliu is your guide, like Virgil to Dante. To succeed, look around the room. Hear the music. Now steal everything: the water, the bodies, the swords on racks—instruments of abstraction, of breaking into pieces. These are important. Nod to Brian Oliu. Do not forget to save. Proceed to the next room.
I have an extra copy or two of Daniel Bailey's brand new and very excellent Hallelujah, Giant Space Wolf, now out from Mammoth Editions. Leave a comment and I'll randomly select a winner to receive.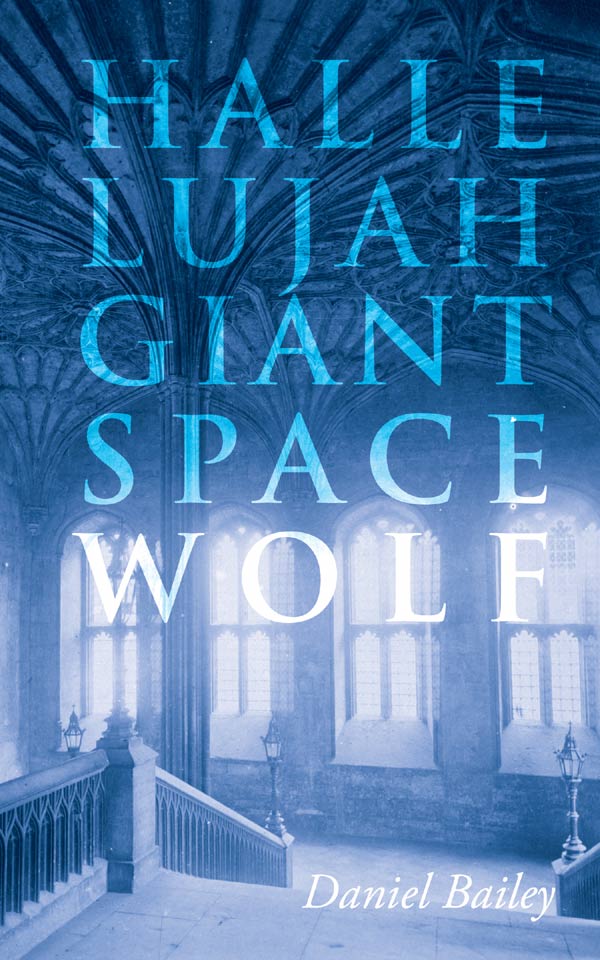 "I don't know how many poets could write a book bringing together meth, Barney, racecars, black metal, God, and the Lakers in one massive feral hymn, but Daniel Bailey is the only one I'd trust. Water into wine is fine but this man can do it to dogshit. Hallelujah Giant Space Wolf is hilarious and true and beautiful. Hail holy spazzlord Bailey." —Blake Butler
"If Daniel Bailey's poems were people, they would be the kind of people that you love to get drunk with but you're always a little afraid that they might try to slit your throat. When you tell them about Emily Dickinson feeling the top of her head come off, they reach for a saw. Still, you can't help but love them. They're a blast! They're always a step away from going to jail or running into your parents or causing you to rearrange the furniture in your loneliest apartment. Daniel Bailey's poem-people are in a gang called The Space Wolves and they are really, really excited about learning something from this terrible, amazing, gigantic world, even if that means that we'll need a mop for all of the blood." —Peter Davis, author of Poetry! Poetry! Poetry!
Many years ago (like, way back in the mid-to-late-90s), a friend of mine gave me a tape of a radio program, which included a song I fell head-over-heels in love with. But no one I played it for had heard it before, or knew who the band was, or where it had come from.
For years I'd play it for self-professed music connoisseurs; no one was able to identify it. (I tried contacting the DJ without any luck.) Here's a digitized copy of my ultra-degraded cassette copy, including a few seconds I accidentally taped over one day:
unknown artist – elephant bird song
Meanwhile, I transcribed the lyrics as best I could, Google-searching occasionally for them, to no avail.
I started writing this post to see if you could help me ID the piece—but now there's no need. Let 2012 be remembered as the year that Jeremy M. Davies solved the Mystery of the Mysterious Elephant Bird Xmas Post-Punk Song!