bret easton ellis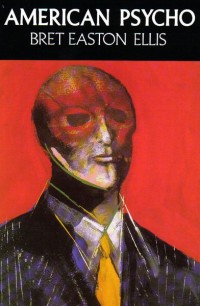 American Psycho
by Bret Easton Ellis
Vintage Books, 1991
416 pages / $15.95 Buy from Powell's or Amazon
1. A few weeks ago, I took a break from holing up inside my apartment and writing my thesis to walk to Powell's Books here in Chicago. I mostly just wanted to get outside for a minute, but I ended up walking around the bookstore for an hour. I first grabbed Bret Easton Ellis's American Psycho and a John Cheever story collection, then decided I didn't want the Cheever but accidentally put the Ellis back instead. In retrospect, this seems like an unheeded signal from the Book Gods of the universe not to read American Psycho.
2. Bret Easton Ellis has been on my mind twice recently: (1) his Twitter rant about David Foster Wallace where he called the writer "the most tedious, overrated, tortured, pretentious writer of my generation" and "a fraud" (2) his tweet about Tao Lin's upcoming novel Taipei: "With 'Taipei' Tao Lin becomes the most interesting prose stylist of his generation, which doesn't mean that 'Taipei' isn't a boring novel…"
(I guess what I really had on my mind, then, was Bret Easton Ellis's Twitter account). So I connected "master prose stylist" and Bret Easton Ellis in my head. After reading the book, I stand by that statement.
3. The place where I felt creepiest while reading American Psycho was eating alone at a diner. It had eerie resonances with the scene in Sandman: Preludes and Nocturnes where John Dee enters a diner and whips all the customers into a crazed frenzy, causing them all to kill one another within 24 hours. Like American Psycho, there's flesh mutilation and cannibalism in this Sandman scene. Luckily, the worst damage to me that night was my friend blowing me off (hence, the eating alone).
4. My cover has these almost delicate ribbons of what is presumably blood, but it's light red, shading off into pink at parts, and doesn't blood darken when it dries? It could just as well be wisps of smoke…red smoke…and this could just as well be a novel about drugs, which play no small part in the book.
5. A Time Out blurb on the back proclaims that American Psycho "examines the mindless preoccupations of the nineties preppy generation." It was first published in 1991, though, so I guess that makes the book a harbinger of the decade that was to follow. Another blurb calls American Psycho a "satire in which the hedonistic, coke-fueled consumerism of the Eighties was taken to its brutal conclusion." Q: is this a novel of its time, tied closely to the period in which it was written and set? Will we be reading American Psycho differently, or at all, in 50 years?
6. There's plenty here to date the story, mostly technology-wise—videotapes, compact disc players, no cell phones—but what keeps signifying "90s" to me is the pervasiveness of cocaine. There's a lot of coke here, people using it, people trying to get it. At one point, main character Patrick Bateman's credit card snaps in half from being constantly used to do the drug.
7. Basic plot: American Psycho is about a closet psychopath, the moneyed Wall Street banker Patrick Bateman, following him around Manhattan as he violently tortures and murders various individuals. Many of his victims are women, some men; lots are existing acquaintances of his, some are unknown parties—homeless people, delivery boys, and prostitutes—and some are animals. Bateman displays a particular (and racialized) cruelty towards beggars, hitting them with the familiar "get a job" lines and dangling dollar bills in their grasp then snatching them away. For Chrissakes, one of his victims is a 5-year old child at the zoo.
8. American Psycho was turned into a movie in 2000, directed by Mary Harron and starring Christian Bale, Chloe Sevigny, Reese Witherspoon, Jared Leto, and Willem Defoe. I have not seen the movie. Of the friends I've told that I'm reading this book, most have seen the movie and about half have read the book. I keep getting it confused in my head with the movie American Beauty (1999), which also portrays murder, but only a single one.
9. I think I've twice had to tell people that this is my first Bret Easton Ellis book, which makes me feel like a poorly-read cretin.
10. Bateman meticulously reports on the dress of most every male and female character and stranger he encounters, along with his own attire at every turn. Like, there are just a lot of brand names, proper nouns, in this book. Sample line: "Price is wearing a six-button wool and silk suit by Ermenegildo Zegna, a cotton shirt with French cuffs by Ike Behar, a Ralph Lauren silk tie and leather wing tips by Fratelli Rossetti." Ad nauseum, every other page. There are also numerous discussions among the characters over the niceties of dressing well: the proper color socks and belt to wear with a gray suit, what kind of tie knot to wear with a rounded collar, the rules for sporting pocket squares, and so on and so forth. At one point, referring to a fellow diner, Bateman asks Evelyn "Hasn't it occurred to him that his suit might inspire loathing?" READ MORE >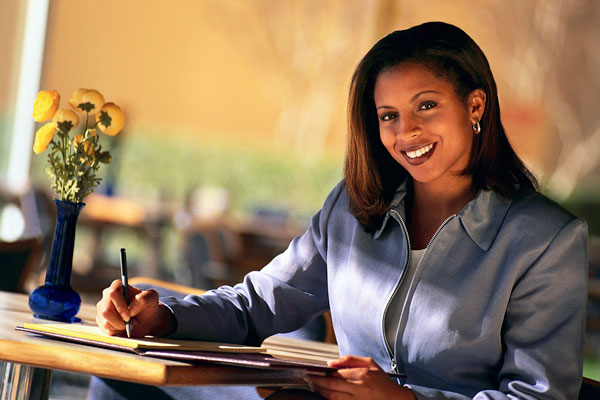 Wrote about Tao Lin for Hobart.
Exchanged emails with Tao about what I wrote.
Tao cut and pasted part I'd written about Zac Zellers and Marie Calloway and wrote beneath it "this seems funny to me."
Replied with a paragraph in which I described Zac Zellers as the "Where's Waldo" of Ann Arbor.
19 mins later got email from Tao saying "you should write something about this and send it to me."
http://htmlgiant.com/q-a/interview-with-cool-famous-hot-literary-agent-erin-hosier/
Hey. I interviewed Erin Hosier. She's a literary agent to a couple of fiction writers (Shya Scanlon, Brad Listi) and a lot of memoirists. Okay. I have a doctor's appointment soon. I think that there is something wrong with me. Interview.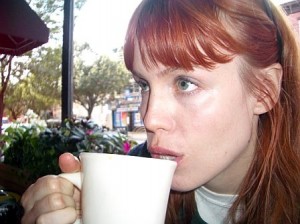 You mostly represent non-fiction writers, but a few fiction writers too, right? What kind of fiction manuscripts catch your eye? Do you want fiction that resembles memoir?
You should ask me more glamorous questions, like what kind of shampoo I use, or who my favorite designers are. I currently represent four literary fiction writers: Paul Jaskunas, Edan Lepucki, Brad Listi, and Shya Scanlon. I represent more illustrators than fiction writers. And more rock stars. Furthermore, these four writers are very different from each other, but I expect great things from each of them. I have represented other fiction writers over the years, but fiction writers tend to switch agents when I can't sell their work. This is why I don't handle more of it. My strengths are in writing, editing and pitching non-fiction. That's my comfort zone. I even prefer documentaries to other movies, and I see way more movies than read books. Also, I'm a slow reader, and fiction comes in long manuscripts. I've noticed too that even if a novel is brilliant in so many ways – it makes you laugh or cry or it haunts your dreams or makes you look at the world in a new way, if it entertains – but it has just ONE fatal flaw in the marketing or manuscript department, it's not going to sell.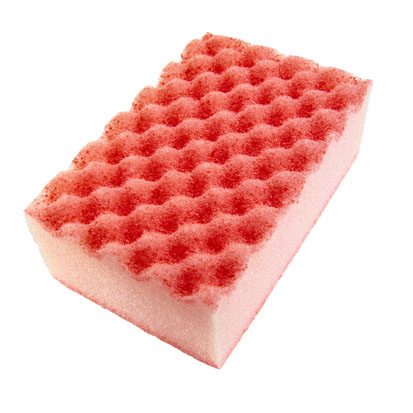 1. GIVE HER DRUGS / LET HER GO
2. "Watching porn's usually like watching a melancholy documentary to me, a documentary about sex as a failed utopia or something, I don't know." –Dennis Cooper
3. Similarly, identity becomes fluid: Weems is Ellen is Caden is Weems etc. –an excellent sound-guided review of Synecdoche, NY in a great all-sound issue of Reverse Shot
4. They pierced the envelope of the earth. Or at least found some exit. –from Thy Son Liveth
5. But here's the real kicker: as Poplawski says, we may not be living in our universe at all; we might be living inside a rebounded black hole that exists in a different universe.
6. What we call deflation, an earlier culture might have called, "God abandoning the world." –Sacred Economics, by Charles Eisenstein
Everybody's innovator-buddy Bret Easton Ellis, during a q/a in
Hackney
:
Question: David Foster Wallace – as an American writer, what is your opinion now that he has died?

Answer: Is it too soon? It's too soon right? Well i don't rate him. The journalism is pedestrian, the stories scattered and full of that Mid-Western faux-sentimentality and Infinite Jest is unreadable. His life story and his battle with depression however is really quite touching…
[via The Howling Fantods]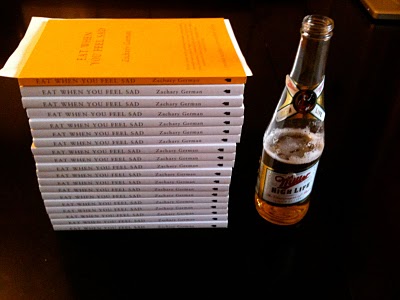 [NOTE: The reviewer discloses several personal acquaintances, and asserts his unequivocal subjectivity.]
A Few Moments of Sleeping and Waking
.
When I was a kid my parents had a no-censorship policy on my reading material. The only exception they ever made to this rule was when I wanted to read a book that my dad was reading, called American Psycho. This was sometime in the mid '90s, when the book was out of print. Dad had gotten it from a woman who worked in his office, who herself had found it on a website that specialized in hard-to-find books—probably the first person we ever knew who had used the internet to actually get something. I remember asking him about it, and that my interest was immediately piqued by his no-doubt abridged description. I remember asking to read it, and how, after much deliberation (which was baffling in itself, because I hadn't meant "can I" so much as "when can I") he finally told me, not without evident regret, that he would not let me read the book. "It's not the content itself," he said, "so much as that I don't think you have the context to understand the content for what it is." I must have expressed some outrage—this was unprecedented, after all—and he, concerned I might sneak a peek despite the ban, hid the book so well that we never found it again, even years later, when we emptied that house out and moved.
I started college in the summer of 2000, a few months after the film version of American Psycho debuted at Sundance. Now the book was everywhere. You could just walk into the store and buy a copy—with Christian Bale's face on the cover, no less. I didn't go see the movie in theaters, but I went and got the book. And I'll tell you something—my father was absolutely right. Even at eighteen I didn't really understand the book for what it was, namely the darkest of satires, mostly because I didn't know enough about what was being satirized: Wall Street culture, the '80s in general, etc. So I took the book absolutely seriously, and treating it in this way made for one of the single most disturbing reading experiences I had ever had before, or have had since.
Zachary German would have been eleven years old the year American Psycho was released in theaters, and though I don't know whether he saw the film before he read the book, it's highly likely that a trailer for the film alerted him to the book's existence in the first place. He would have understood going in, then, that the ultra-violence was a kind of cartoonish excess, and that the whole thing was to be understood (on some level) as a comedy, but he would have probably been still too young to fully grok how (or even that) the pathological cataloging of brand-names was meant as an extension of the central "joke."
Or, what I did over Christmas Weekend.
1. Liked a photo called "Sawhorse Buddha" from an upcoming series by Josh Grigsby: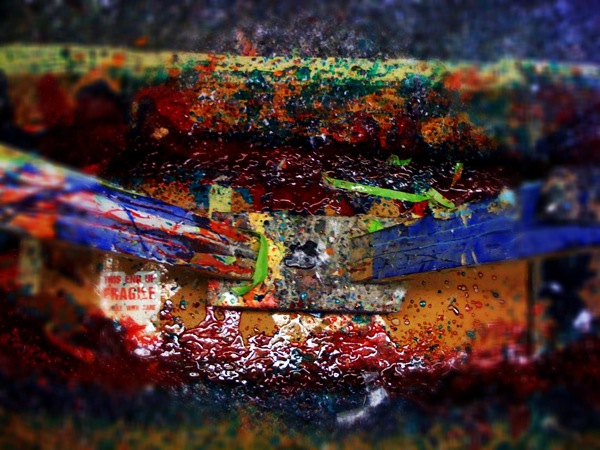 2. Read A poem from Lana Turner Journal called "Market Forces Are Brighter Than The Sun" by Cathy Park Hong, which is crunchy and smudgy and full of errant exclamation points.
3. Read Less Than Zero and felt wonderfully wretched afterward. This excerpt encapsulates the book for me:
While reading the paper at twilight by the pool, I see a story about how a local man tried to bury himself alive in his backyard because it was "so hot, too hot." I read the article a second time and then put the paper down and watch my sisters. They're still wearing their bikinis and sunglasses and they lie beneath the darkening sky and play a game in which they pretend to be dead. They ask me to judge which one of them can look dead the longest; the one who wins get to push the other one into the pool. I watch them and listen to the tape that's playing on the Walkman I'm wearing. The Go-Go's are singing "I wanna be worlds away/I know things will be okay when I get worlds away." Whoever made the tape then let the record skip and I close my eyes and hear them start to sing "Vacation" and when I open my eyes, my sisters are floating face down in the pool, wondering who can look drowned the longest.
Plus One:
Watched The Lakers get spanked by the Cavs. This made my Christmas, especially when they got whiny and pouty about it. Phil Jackson, I love you, but you can be a spoiled brat.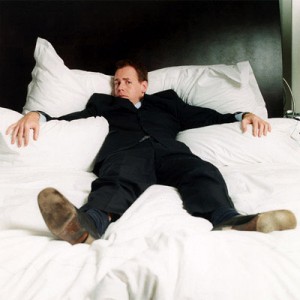 I think I realized yesterday that all people really need in a forum is a placeholder under the illusion of an idea so that they have somewhere to argue and get their big O open.
Hmmm.
So, like, does Bret Easton Ellis suck ass or what?