Death
Hey, I had to go to a church recently. I was doing some childcare for a relative, and it was on a Sunday. Kids of a certain age lead an orderly life. Included in the order of the lives of the kids for whom I was providing some childcare was their regular Sunday morning visit to a Unitarian church in Seattle. Being a dutiful relative, I agreed to keep the child to the child's orderly life and attend a Unitarian church service with the child.
And I had a pretty good time. It seems I like church a lot.
Turns out even though I stopped going to church 28 years ago, and even though I attended an Anglican church during the years I attended church, I still had all the rhythms of church hardwired in me. I may not have known the specifics of the creed or the words to the hymns and the prayers, but I felt like I knew all the gestures and the sentiments. I knew when to stand and when to sit. The Unitarian service's language seemed a little strange to me—it was 19th century, and felt American, and seemed weirdly concerned with architecture—but everything else clicked into place pretty easily.
Best of all, though, it gave me an opportunity to sit and really think about death. I mostly don't really write anymore. I mostly just sit and think about death. I mostly try to sleep and can't sleep because I start to think about death and then find I can't sleep because I'm thinking about death. And I mostly feel weird about lying in bed thinking about death because it doesn't seem like the right place to be thinking about death, so I don't sleep. I should be trying to sleep. I should be trying to clear my mind. I fight to clear my mind. I fight to clear out thoughts of death. And I fail and fail and fail.
Churches, as I'm sure you are already aware, are all about death! They don't ask you to clear your mind of all thought of death.
And the church didn't just give me a place to think quietly about death. It was a place to think about it actively and in a participatory way. It gave me plenty of cues telling me that I was in a place where thinking about death was encouraged. I found myself thinking about death in the proper setting. The right context. It was fantastic.
Like:
Many of the seats in the church have little plaques on them. The plaques say that the seats were "given" to the church in honor of someone. And that someone is dead!
Many of the books in the church have bookplates in them. And the bookplates say that the books were "given" to the church in honor of someone. And that someone is dead, too!
The programs they give you when you enter the nave to find a seat are filled with the names of the dead. The songs sung in a church are slow and quiet and mention death a lot. There are moments in a church service when everyone is asked to sit quietly, and during those moments, you can hear little creaking noises and breaths and coughs. Human bodies are filled with gas, and after death they make creaking and sighing noises. And the "death rattle" is a sort of choking cough people near death make when their throats fill up with saliva they can't swallow because they are dying and all their energy is going to that instead of to swallowing.
And, of course, a church was just lousy with older people who are really close to their own deaths. They're the ones making most of the noises in the moments of quiet reflection. Because their bodies are getting away from them. Because getting older is just the our bodies getting away from us. Until finally, we can't stop our bodies from getting so far away from us, they cease to function entirely. Try as we might to stop it from happening, our bodies just give up. Think about that next time you are unable to keep from coughing. Your brain fights and fights, but you cough, because you can't will your body to stop. You're going to die someday, and it might be like that. Your mind might be sharp or it might be dulled with medication or decay, but it might still try to will your body to keep going, but your body won't have you telling it what to do. It will just stop working.
Thinking about that in church felt far less menacing to me than it does when I'm in bed, and the person next to me is asleep. And I'm not asleep, but I'm trying to sleep, and instead I'm worrying about death.
I like church a lot.
Have a good weekend, everyone.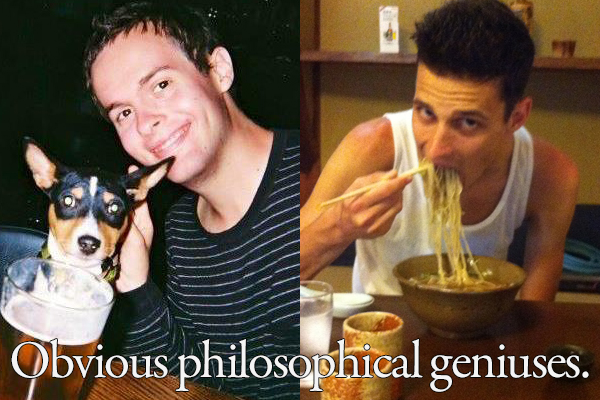 Between July 9th and August 5th , Alec Niedenthal and I had a long & blabby conversation that began when Alec enthusiastically responded to me saying "I'm almost completely gagged now by fucks like Deleuze." Knowing Alec mostly as a fellow young philosophy & theory head, I asked after his newfound disillusionment with the stuff.
That conversation posted here—mostly unedited—in hopes you find it useful or rousing.
Ken: What literature strikes you as bullshit now?
Alec: Your question is great, but I'm not sure that I'm equipped to answer it. I'll explain why. First, I'm not sure how possible it is today to talk about what sort of art is valueless, ie bullshit, when the role of art is so unclear and, less evidently but no less significantly, when we as avant-garde writers are unsure whether there should be an institution called "Art" any longer. That's to say, it's hard to even talk about what literature should be doing when the "should"-level claim about literature in general—basically, what it ought to depict and how to depict it—is supposed to be. READ MORE >
One dead white peoples equals how many dead non-white peoples?
Huh?
Huh?
Huh?
xoxo,
Baby Marie-Antoinette
***
— 14 April 2013: 30 children were killed in Syria.
— 15 April 2013: At least 37 people were killed in Iraq.
— 15 April 2013: 3 people were killed in Boston.
The icky white race says: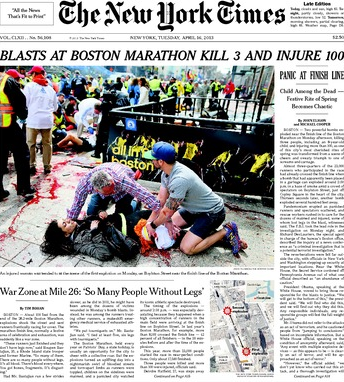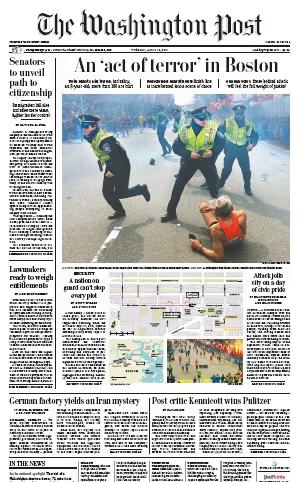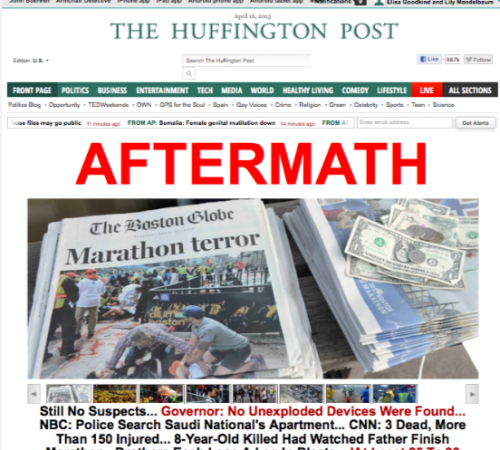 ***
Baby Marie-Antoinette's "Dear White Race" letter was first published 15 April 2013 on the cute literary corporation Bambi Muse.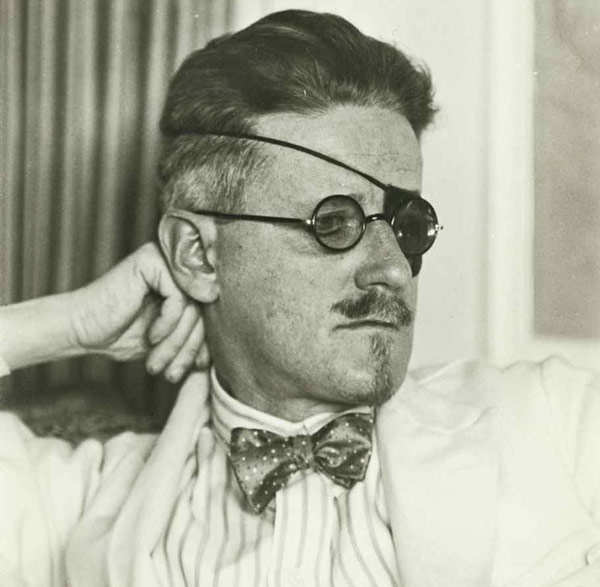 I haven't read Sheila Heti or Ben Lerner's recent novels, the impetuses for Blake Butler's recent, anti-realism-themed Vice article, but I'd like to respond to Blake's finely-written itemized essay, because I, personally, continue to desire novels written by humans, which relate, slipperily or not, to human reality—subjective, strange and ephemeral as it is–novels which deal with such humdrums as sex, boredom, relationships, Gchat, longing, and, beneath all, death. I want a morbid realism.
I agree with Blake that a reality show like The Hills and social media such as Facebook create stories by virtue of humans doing simply anything. The documenting, sharing, and promoting of mundane everyday human life is more prevalent and relentless than ever before. In this environment, literature (and movies) about humans (most controversially, about privileged, white, hetero humans) that presents everyday drank-beers-at-my-friend's-apartment life, wallows in self-pitying romantic angst, and doggy paddles po-faced through mighty rivers of deeply profound ennui can potentially seem annoying, or boring, or shittastical.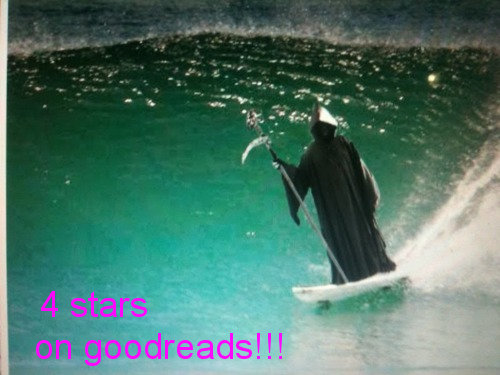 The following are REVIEWS OF BOOKS WITH DEATH IN THE TITLE THAT WE'VE NEVER READ. We've done our best to highlight some of the best classic and contemporary books with death in the title that we've never read for your very own reading pleasure. Please enjoy (while you still can)!
THE DEATH OF PRINGLE by Justin Katko
The Death of Pringle is a journey through the infinitely depressing matrix of trying to eat less than 10 grams of carbs a day for the rest of your fucking life.
DEATH IN A BOX by Alta Ilfland
Who hasn't dreamt, on a mundane Monday or frowzy Friday, of starting a tumblr? Tumblrs entice, but is it really all a golden road to viral? Alta Ilfland answers that question with wit, warmth and wicked candor in the chronicle of her own foray into tumblr. Beginning, appropriately enough, on New Year's Day with a divine idea, Ilfland sets the scene and pits her poetic sensibilities against tumblr. "I had talked about it / during the long gray winters / and the damp green summers…" she writes, "looked / with an addict's longing / at film stills, dreamed / of waking up in the middle of the night / to reblog." Indeed, not 10 pages into the book, reality comes crashing into conflict when no one follows her. In verse that skips along lightly, Ilfland records the highlights of each month, from no followers in February to one follower in March to the loss of that follower at Christmas—all the while trading her irl existence for the glow of the screen.