Publishing Genius
Adam Robinson
—
Publishing Genius is not going to accept submissions for books after the day after tomorrow. You can send them on 4/1, but not on 4/2. I'm going to select a book to be published in 2011 from everything in the pile by 11:59 on Thursday. Book submissions will be open again later.
(However, I recently lost a bet to Michael Kimball, so he gets to pick any book I have to publish — you can always hit him up with bribes.)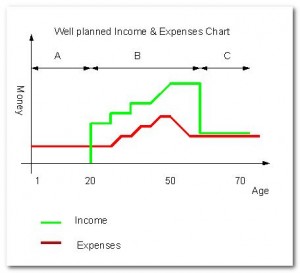 Below is an excerpt from a paper I wrote about some of the business aspects of publishing. Let me know if you have any questions.
As the buzz on Light Boxes picked up last spring, I found it increasingly difficult to keep up with fulfillment. Even Amazon, who had previously been sending Purchase Orders for 2-3 books at a time, started to send orders in the dozens every week, and for shipment to multiple distribution centers. This policy of theirs is extremely frustrating, because for one thing, they don't pay for shipping even while they demand a 55% discount. For a publisher participating in their "Advantage" program, this structure is backbreaking. Having to mail books to four places, in special packaging (since they'll destroy any book they deem unsellable), eliminates the already-tiny margin and drives up the cost to the user. For instance, a paperback book like Light Boxes, at 167 pages, stretches product value with a $14.95 price tag. At that amount, though, PG is paid $6.73 per copy. Okay, that isn't too bad. Subtract from that the cost of production (including printing, design, art rights, cataloging numbers, promotional items and copies and so on), the amount PG earns is closer to $2.25. Now consider Amazon's tendency to order books to four different locations, which means that shipping has to be paid four times, and the result is that it actually costs about $.30 to sell a book with them. Separately, Amazon charges the customer (or enduser) $3.99 for shipping, which means that the cheapest Light Boxes will sell for through them is $18.94. Having paid this kind of money can cause readers to have certain expectations, and I am always afraid that the shortness of the book will disappoint them. READ MORE >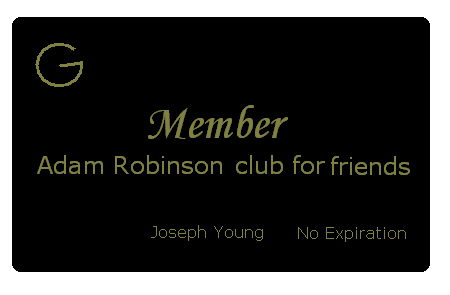 I forgot that when I get really tired and I'm at work it's good to write a long blog post that doesn't make any sense and doesn't really say anything. READ MORE >
Adam Robinson
—
Submissions I receive most often and I'm most tired of reading are:
Stories about heterosexual sex (often violent) (usually written by women)
Stories about drugs/drinking (often cruel) (always by men)
Stories about having bad jobs and being proud of it (mostly narcissistic) (always by men)
Stories about detached husbands (mostly domestic issues that don't seem that difficult to overcome) (usually by women)
Stories about breaking up (usually based on sex) (usually by men)
Stories about not really getting God (usually involve parents) (usually by men)
It's very hard to handle these topics in an interesting way. 
It's too bad there's nothing else in the world to write about.
Are you ready for something sublime? Ol' boy Joe Young made a heartwrenching video to promote his book, Easter Rabbit (which I'm putting it out with Publishing Genius in December).
httpv://www.youtube.com/watch?v=_eIpZii_PZo
Oddly beautiful, no? It's amazing how much how little can do. And it seems like there have been a lot of special offers here at HTMLGIANT lately. See below for a couple more.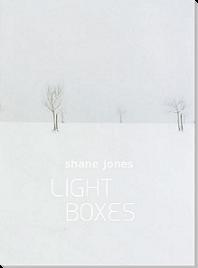 The wonderful cover of Shane Jones' novel Light Boxes is now posted over at Publishing Genius. Also, Adam Robinson has redesigned the site and it looks very nice. Scoot on over to have a look. Or go to the blog to see what Adam has to say about the cover. Pre-ordering information here.
Shane Jones blogged more about the book here. Most importantly, he blogged that the book has been sent off to the printer.
Shane Jones looks like a nice man.
I have read The Origin of Paranoia as a Heated Mole Suit by Rupert Wondolowski. It is as good as the title would mandate being to warrant having such a bad ass title on the cover. The poems here are amazing and weird and funny, and for $9 you can't really ask for much more. Get this quick.
If you don't believe me just by believing, here is the first part of one of the poems in the book:
I wake up screaming.
I scream scratching the dog's belly in bed,
scream seeing the third pillow has fallen to the dusty floor.
I scream during breakfast, wet bananas on lips.

Shaving, I scream. I scream cleaning up the bloody mess.
Scream when the neighbors pound, when the police
come knocking.
I scream on the walk to work, yard ladies gyrate
gardening shorts,
Arabbers hurl eggplant torpedos at me, their horses stomp, dogs bark.

I scream the news grotesque,
football game shooting in Anchorage,
Middle East imploding.

I scream under Manhattan like undigested pork.

The previous day, screaming, I crossed
a small lake in the countryside on a rowboat.
Screaming, I ate a picnic lunch, ants
forming a moustache above my screamhole.

I scream quietly during a polo-shirted
golf match, a drink umbrella catching
on my sore uvula.
The rest of the book is as fun and new as that. Adam at PGP just keeps poppin bottles. Check 'er out.

Publishing Genius Press
December 2008
52 pages
5×7″
perfect bound
Cover design by Stephanie Barber, digitized by justin sirois.
Page design by Adam Robinson with thanks to Chris Toll.