ulysses
(Thank you HTML Giant, for many wonderful years, for impacting my life in magical ways, for being my friend. xoxo)
This is something I'm teaching right now:
ENGL 534: FORM & TECHNIQUE IN FICTION
PUNCTUATION!
COURSE DESCRIPTION
In this class that focuses on punctuation—take a deep breath now—you will be writing a novel. A complete first draft of a novel: in this class. Yay!
COURSE GOALS
Through this class, you should expect to achieve the following goals:
Develop a complex and sophisticated use of punctuation;
Read Ulysses;
Write a novella[1]
REQUIRED TEXTS
Gabler edition of James Joyce's Ulysses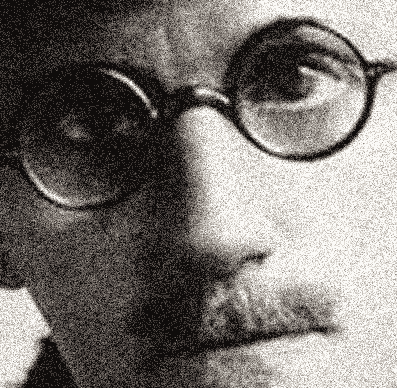 If you would like to read again, or (I'm hoping) for the first time, an excerpt from the penultimate chapter "Ithaca" in Ulysses, wherein Stephen (of A Portrait of an artist as a young man) escorts a drunken Leopold Bloom home, click after the break.