violence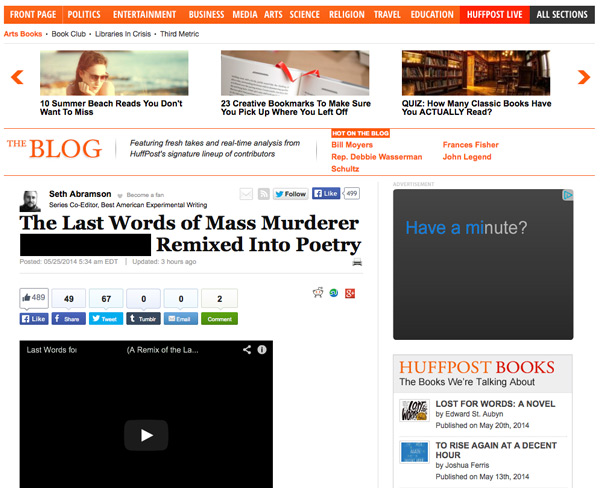 How do you ethically navigate your media?
When I heard today about the shootings in southern California, my first thought was, "oh, again?", and my second thought was, "Rachel is in southern California." After running to the computer to confirm that the shootings took place far enough away from where my wife is, and after feeling huge relief none of the victims were my loved ones, and after feeling momentary guilt for that relief in the face of others' grief, I felt the now-usual feelings of sadness for the victims and their loved ones, frustration at the cultural attitudes that enable and produce this now-usual violence, and renewed knowledge of my helplessness to protect those I love from "random" tragedy.
I then did my usual thing of scanning the web for information about what went on and what lead to it. I read a good deal of the killer's memoir/manifesto. I noted his childhood joy of opening a Pokémon booster pack to find a Charizard, his journey of dyeing his hair partly and then full-blond, his use of the term "playdate" to talk about hanging out with people when he was 17, his emotional connection to his N64, and his reverence for brand names. I realized he had probably killed his roommates before I saw any media mention that he had killed his roommates. I read that he had planned to kill his younger brother and his stepmother. I saw an excruciatingly self-involved man who in many ways still thought as a boy, and who had never been able to understand other people are human, like him.
After thinking a lot today about empathy—the visceral recognition of yourself in other people, of other people in yourself—and reminiscing some about feeling unloved, unattractive, outcast, and misunderstood, I scrolled past a Facebook post about Seth Abramson's remix of the killer's YouTube confession. I thought, "too soon!" and scrolled on. And then later scrolled past it, and then, on seeing it for the third time, read it. In the piece, Abramson reorganizes the killer's words into something life-affirming. Rather than railing against the dumb beast blond women and the thugs their animal minds force them to couple with, Abramson's piece intends itself as a message of comfort, understanding, and love for "Every single girl. Every single man. (Even obnoxious men!)" Even Elliot, the killer.
I then read the comments on the Facebook post.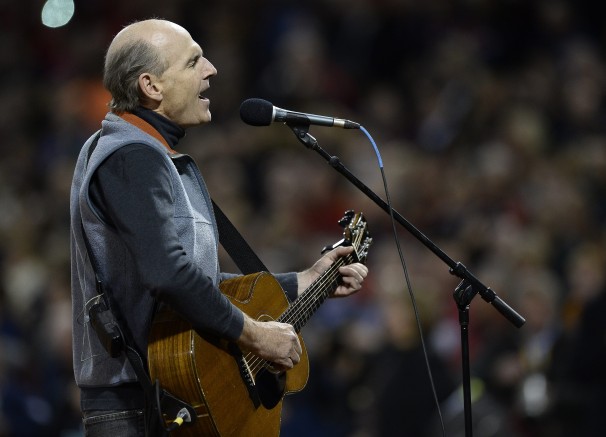 Last nighttime the St. Louis Cardinals beat the Boston Red Sox in game 2 of the World Series, and their triumph made Baby Marie-Antoinette less woeful than she was on Wednesday night when the Cardinals lost (which they're not supposed to do).
As with Baby Marie-Antoinette, I think the St. Louis Cardinals should win the World Series, and I also would be fine if their commendable closer, Trevor Rosenthal, wanted to be my boyfriend.
But this post right here sort of tackles another topic.
Before the bottom of the 7th inning, the Boston Red Sox commemorated all of the people who were blown up in the Boston Marathon.
They came out onto the field, and James Taylor sang a song.
This instance illustrated a theme from one of my favorite books, Frames of War by Judith Butler.
In this book, Judith distinguishes between greivable lives, like the people on the Boston Red Sox's field, and ungrievable lives, like the Muslim creatures who continue to be blown to bits.
Being a boy, I like violence. But I don't like phoniness, and it seemed to me to be really phony for all of these Boston Red Sox people to portray themselves as empathetic and moral-loaded and whatever other terms they might throw out, when, really, they're only empathetic and moral-loaded to those who subscribe to America's depiction of a grievable life.
Maybe if Syrian people started being blown up while running marathons in Boston then the white race would care more about it…
Men in partial or full military dress went door to door, separating men — and boys 10 and older — from women and younger children.

Residents said some gunmen were from the National Defense Forces, the new framework for pro-government militias, mainly Alawites in the Baniyas area. They bludgeoned and shot men, shot or stabbed families to death and burned houses and bodies.
– "Grisly Killings in Syrian Towns Dim Hopes for Peace Talks," Anne Barnard
… Although, according to Baby Adolf, if you want attention for being killed by the boatloads then you should probably be J E W I S H.
Speaking of that, Baby Idi is having a hard time comprehending that "Jewish, New York sense of humor." Is there anyone out there that can elucidate it for him?
… Anywho, Baby Marie-Antoinette could really use a soft cherry cream cheese croissant right about now.
One dead white peoples equals how many dead non-white peoples?
Huh?
Huh?
Huh?
xoxo,
Baby Marie-Antoinette
***
— 14 April 2013: 30 children were killed in Syria.
— 15 April 2013: At least 37 people were killed in Iraq.
— 15 April 2013: 3 people were killed in Boston.
The icky white race says: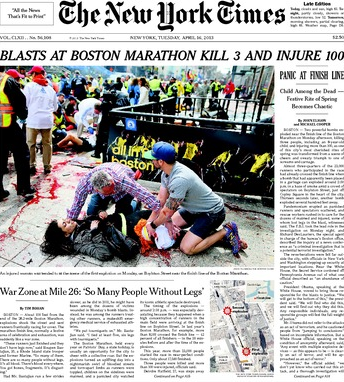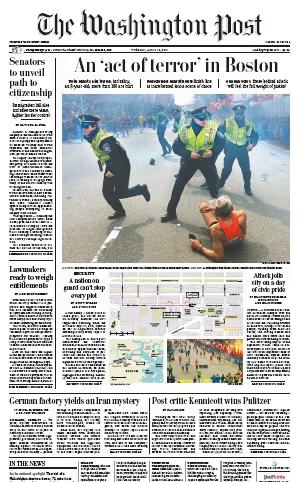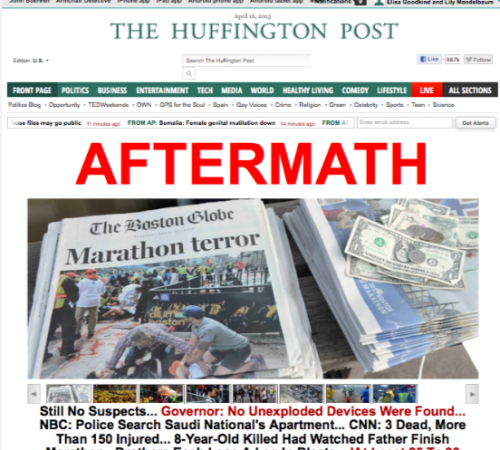 ***
Baby Marie-Antoinette's "Dear White Race" letter was first published 15 April 2013 on the cute literary corporation Bambi Muse.

Australians have a history of distrust with the suburban space. It's one that I think is far more ingrained than the ongoing American preoccupation with the suburbs. The abjection, otherness, decay and concealed violence of the suburban space, and the affect this space has on the Australian male, is an important part of the Australian imaginary. This is evident with the continuous repetition of these themes, particularly criminality and violence, in a whole host of recent films:  Wish You Were Here (2012), Snowtown (2011), Animal Kingdom (2010), Somersault (2004), The Boys (1998) and Head On (1998).
I've chosen to talk about The Boys and Animal Kingdom because I think that they offer a distinct and unique portrayal of masculinity: one that is on the borderline, in between the public and private, criminality and legality, contained in an uncanny domestic space. The everyday suburban space is ruptured, undone and exposed as an unsettling site for a stifling and childlike male development, categorised by violence and the need to return to the maternal. This is the common trope in Australian domestic cinema 'which finds expression in a distorted reflection akin to a hall of mirrors; each person staring back is undoubtedly familiar, but is in some way simultaneously emphasised, concealed and misshapen.' (Thomas and Gillard, Metro Magazine, 2003)
Dear People,
I'm the pain in the ass who makes deciding on a movie en masse impossible. But is it violent? How violent is it, if it is? Do animals get murdered? Do children get murdered? Eventually we'll decide on a bonehead comedy or a beautifully shot Icelandic film about rafts in the gloaming.