Matthew Simmons
Identity Loss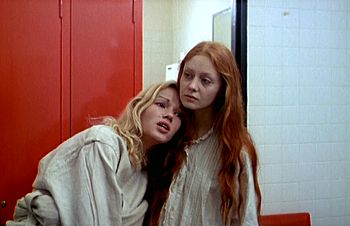 (This is another short reaction to the films in this list. I have now had a chance to see 13 of the 50. When Blake first posted to the list, I had seen four. The first two on the list are on my nightstand. A few others I have found at Seattle's Scarecrow Video. Some are proving very difficult. Any help procuring the Dore O movie Alaska would be appreciated.)
Another recurring theme from the films on the list is that of identity loss. A film from the last post (Cure) and a film I watched a few days ago (The Night of the Hunted) both had contrasting kinds of identity loss.
Here's John Clute's The Darkening Garden: A Short Lexicon of Horror on the subject:
In horror…[Identity Loss] works as a confirmation of the self's purchase on the present tense of the daylit daily world; it is a marker of Belatedness made visible or to come; it is a signal that the abandoned past (over the last two centuries, most of our pasts have been abandoned) is catching up with us.
Cure's antagonist has rejected his own identity. When questioned (by those who attempt to help him when they find him wandering aimlessly, by the police who suspect him of murder), he claims no memory of anything. He claims to make few new memories, asking his inquisitors their identities even after they have introduced themselves and never being sure just where it is he is. He claims that all the things that were once within him are now on the outside; that he is a shell.

He is purely present. The greatest danger he represents is that nothing he does has any consequences for him. He makes others do his killing, but even if he is punished for it, what will it matter to him. He is untethered to all but now. Lock him away—for years if you want—but without a mechanism to keep track of his suffering, what does his suffering matter.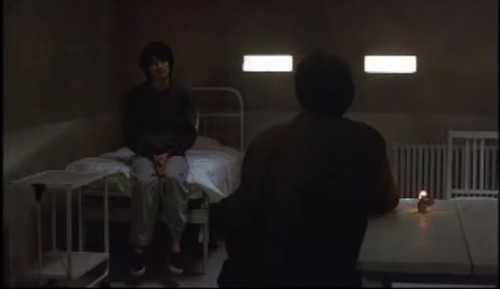 His rejection of his identity has also eliminated his need to hold himself to any standard. No morality. No consequences to his own conscience, no matter what he does. It all slips away.
The Night of the Hunted concerns another kind of danger from identity loss. A man discovers a young woman in danger. She has very little memory left. She is unable to make new memories, and forgets anyone she knows the moment they leave her sight. She is easily led by anyone who does not seem to pose an immediate threat. Her only emotions are trust and fear. And, moment to moment, her trust can become fear and her fear can become trust.
She comes from an institution of the similarly afflicted—a small group of people who can't make memories and who have little grasp of who they have been. The instability of this state makes for The Night of the Hunted's most interesting duality: the afflicted are both horror film victims and horror film villains. They move between these two positions easily. The afflicted are under the thumb of an uncaring, institutional bureaucracy—a government hiding them away because of the cause of their condition. They are housed with others like themselves. They are given to sudden fits of volatility because they have no grasp moment to moment of the context for those moments: sex can become confused with violence, friendship can become confused with desire. The doctors at the institution protecting them are suddenly wardens in a prison. ("Why can't I leave? How did I get here? Who are you?")
The distressed damsel finds a gun and becomes the monster. The institution trying to protect them realizes that they are beyond help and dangerous, and they become the monsters as they must decide how to dispose of them.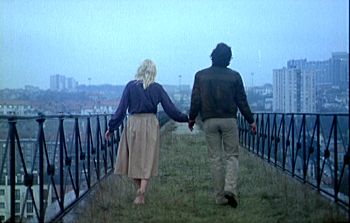 And an addled walk off into the sunset is not to safety but into complete emptiness.
***
BONUS #1
One of the films from the list, Satan Bouche un Coin by Jean-Pierre Bouyxou.
Jean-Pierre Bouyxou & Raphaël Marongiu – Satan bouche un coin (1968) from TeenageCreep on Vimeo.
BONUS #2
While writing this post, I listened to Nekros Menteia's record Deus Otiosus.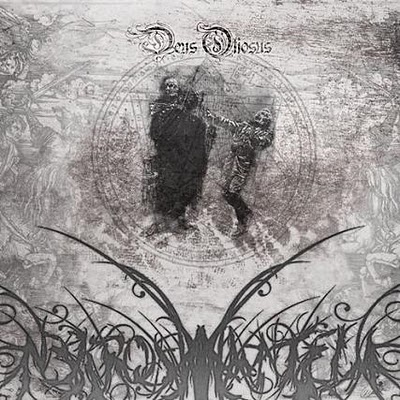 Tags: cure, the night of the hunted
28 Comments