cure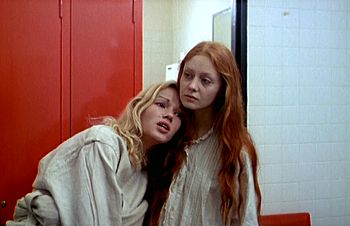 (This is another short reaction to the films in this list. I have now had a chance to see 13 of the 50. When Blake first posted to the list, I had seen four. The first two on the list are on my nightstand. A few others I have found at Seattle's Scarecrow Video. Some are proving very difficult. Any help procuring the Dore O movie Alaska would be appreciated.)
Another recurring theme from the films on the list is that of identity loss. A film from the last post (Cure) and a film I watched a few days ago (The Night of the Hunted) both had contrasting kinds of identity loss.
Here's John Clute's The Darkening Garden: A Short Lexicon of Horror on the subject:
In horror…[Identity Loss] works as a confirmation of the self's purchase on the present tense of the daylit daily world; it is a marker of Belatedness made visible or to come; it is a signal that the abandoned past (over the last two centuries, most of our pasts have been abandoned) is catching up with us.
Cure's antagonist has rejected his own identity. When questioned (by those who attempt to help him when they find him wandering aimlessly, by the police who suspect him of murder), he claims no memory of anything. He claims to make few new memories, asking his inquisitors their identities even after they have introduced themselves and never being sure just where it is he is. He claims that all the things that were once within him are now on the outside; that he is a shell.
READ MORE >
I found an interesting parallel in the two films from The List that I rented this weekend. They were Kiyoshi Kurosawa's Cure and Roger Watkins's The Last House on Dead End Street.
Central to both films are abadoned, decrepit buildings. In Cure—a serial killer film that is more about mood and psychological tension than the gorefest that is LHODES—it's an old hospital.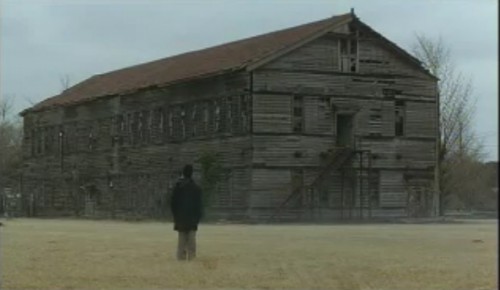 READ MORE >