Roxane Gay
{LMC}: And So We Begin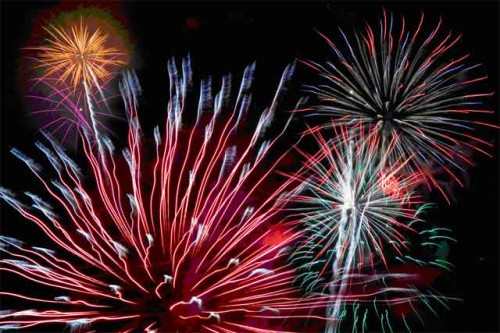 I've written quite a few times about how lamentations and garment rending over the death of literature, the literary, publishing, and the written word have been premature. No one can dispute that the publishing industry is changing, that our culture is evolving, that we are facing certain challenges when it comes to encouraging the general public to read when, it would seem, people would rather watch television or stare at the Internet, or do anything but read. A difficult path, however, is not an impassable one.
Publishing is dying! Publishing is dying! Publishing is dying! Go ahead, say it three times. You'll feel better but chanting those words will not nor cannot make them true.
We have a fetish for sifting through the proverbial ashes of publishing, the age of letters, a culture of intellect, as if all hope is lost, as if all we have left is the faint memory of a time when we sat in parlors on velvet lined couches and discussed literature while smoking tightly rolled French cigarettes. We sniff with disdain when confronted with mass market paperbacks or pablum like Jersey Shore and big budget films that inexplicably gross $50 million (ahem, Jackass 3D). These "cultural abominations" (which are, in fact, not abominations at all) are more than some of us can bear. We begrudge their existence as if they are taking the place, in our hearts and minds, of the next staggering work of literary genius. We blame these distractions for the demise of all things literary and intellectual as if we must choose between the charms of The Situation and Snooki or Johnny Knoxville and the charms of, say, Adam Levin or Jonathan Franzen or Marcy Dermansky or Grace Krilanovich. I've said it before, but I will say it again—I choose both.
I love literary magazines. I love reading them, in print or online. I love editing. I love having my work published in magazines. Literary magazines feel like a neverending conversation between writers and readers and each day, I wake up excited, knowing I get to participate, in some small way, in that conversation. When I read a magazine like Everyday Genius, which surprises me, well, every day, I start to think that when people say publishing is dying, they don't understand the meaning of death. I enjoy Annalemma in print or online, and sometimes, the writing simply takes my breath away. I read an issue of Ninth Letter, which is always gorgeously designed and edited, and I think about how I'm living in the right time to be able to read such a fine product. Last week, Blake asked what we thought the top five online magazines were, in terms of content, prestige, and design. I answered, but it was very difficult to stop at just five. So many magazines, both in print and online, are produced and edited so well that it is difficult to think of a magazine I don't like. Certainly, there are those magazines where there's no design, or a generic template is used, or I don't quite understand some of the content choices, but even then, you can find surprisingly good writing, or, if you'll forgive the cliché, diamonds in the rough. Publishing may be dying, but there are countless writers and editors who have not been notified of this untimely end coming to pass. The plethora of literary magazines actively contributing to the literary conversation are ample evidence, for me, that we have not lost the battle to other forms of entertainment. We're very much in the fight.
I've been following The Rumpus's book club for some time. I love how they've created a small community around books and how the club's members are able to carry on a conversation about the same text even though they are all over the place. As I followed the club's progress, I thought, "Why can't we do that with literary magazines?" And so we have the Literary Magazine Club where each month (I hope) we'll read a literary magazine and talk about it and revel in just how alive literature and publishing really are.
The club's first selection is New York Tyrant 8. If you don't have this issue and want to join in the conversation, you are welcome, and please go, buy the magazine. This is an interesting issue which I don't mean euphemistically ("interesting"), but rather, in the true sense of the word. My attention was held. I read stories I wish I had written and stories that made me envy other writers and stories I immediately read again and, to be honest, a couple stories I hated with a surprising intensity.  The writing throughout New York Tyrant 8 was thought provoking (Elliott David's With Pieces) or experimented with form in really interesting ways (Josh Maday's Dark Math). Sometimes, the writing was confusing and I thought, WTF (Andy Devine's Apartment City). Some writers were familiar (Amber Sparks, Scott Garson) while others were entirely new to me (Noy Holland, Czar Gutierrez). I had an opinion about everything I read in this issue whether I loved it or hated it. I felt like, in reading the issue, I was having a conversation with the writers and with all the other people reading the magazine from the middle of a cornfield in rural Illinois. Over the next days and weeks, some of that conversation will take place here, through a series of guest posts about individual pieces in the issue or sentences from a poem, or the issue as a whole. We hope you will join in that conversation. There's room for everyone. Next week, we'll have a chat with New York Tyrant's editor where we can ask him about how he assembled this issue and why he chose the work he did, and whatever else we can come up with.
In November, we'll be reading the November issue of The Collagist (out on 11/15). In December, we'll be reading Ploughshares, which has offered club members a special discount on a 1-year subscription. There's also a Google Group. If you want to join the group or want more information about the club, where to get your leather jacket and tattoo, etc, get in touch.
Tags: jersey shore, jonathan franzen, LMC
23 Comments