jersey shore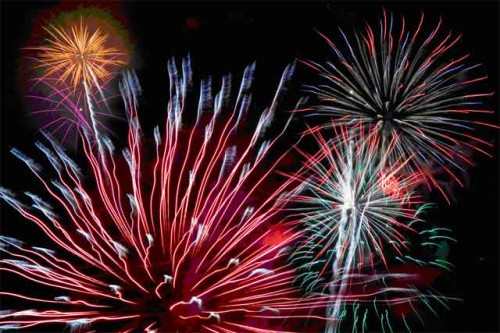 I've written quite a few times about how lamentations and garment rending over the death of literature, the literary, publishing, and the written word have been premature. No one can dispute that the publishing industry is changing, that our culture is evolving, that we are facing certain challenges when it comes to encouraging the general public to read when, it would seem, people would rather watch television or stare at the Internet, or do anything but read. A difficult path, however, is not an impassable one.
Publishing is dying! Publishing is dying! Publishing is dying! Go ahead, say it three times. You'll feel better but chanting those words will not nor cannot make them true.
We have a fetish for sifting through the proverbial ashes of publishing, the age of letters, a culture of intellect, as if all hope is lost, as if all we have left is the faint memory of a time when we sat in parlors on velvet lined couches and discussed literature while smoking tightly rolled French cigarettes. We sniff with disdain when confronted with mass market paperbacks or pablum like Jersey Shore and big budget films that inexplicably gross $50 million (ahem, Jackass 3D). These "cultural abominations" (which are, in fact, not abominations at all) are more than some of us can bear. We begrudge their existence as if they are taking the place, in our hearts and minds, of the next staggering work of literary genius. We blame these distractions for the demise of all things literary and intellectual as if we must choose between the charms of The Situation and Snooki or Johnny Knoxville and the charms of, say, Adam Levin or Jonathan Franzen or Marcy Dermansky or Grace Krilanovich. I've said it before, but I will say it again—I choose both.
Snooki of Jersey Shore fame is going to publish a novel. I have, previously, expressed enthusiasm for Tyra Banks's opus, Modelland and I don't have a problem with celebrity books (I support them, in fact, not that it matters), but I admit I am struggling mightily to feel anything but a profound sense of hopelessness at the idea that a young woman who has read only two books in her life (Twilight and Dear John) is going to "write" a book.
Tucker Max has been on the New York Times bestseller list for 150 consecutive weeks and he has some advice for how you, too, can make that happen.
Mike "The Situation" Sorrentino calls himself "The Situation" because his abdominal muscles, per his perception of them, are so extreme in their contour and firmness, that it has become, well, a situation. To refer to oneself in not just the third-person, but as an incident, is freaking awesome. I was immediately drawn to Mike very early on in the show because of his difficulty with women. Despite the hot tubs, Korbel, body lotion, and other courting paraphernalia, he never quite scored. Here, a neurotic man under a sheath of muscle. In the season finale, he makes out with roommate Snooki — a sad letdown to a season full of potential snatch, in which two scratched hearts (he was quickly rejected by Sammi after a brief window of interest) mend each other with the wet gauze of tongues. I was actually subdued by their awkward, tentative compassion, as it was very sad.