January 13th, 2017 / 12:09 pm
Random
Evan Lavender-Smith
2017 Indie Lit Wish List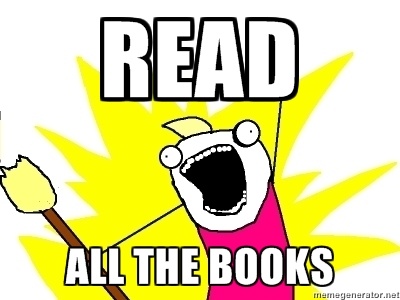 There's a lot of exciting stuff headed our way in 2017 from independent publishers. Here are some of the books I'm looking forward to getting my hands and eyes on this year.
(What books are you looking forward to in 2017? List them in the comments section below!)
Valeria Luiselli, Tell Me How It Ends: An Essay in 40 Questions (Coffee House Press)
I've enjoyed all of Luiselli's books so far, but my favorite has been her collection of essays, Sidewalks, published by Coffee House Press in 2014, and I've been eager to read more of her nonfiction ever since. The subject of her next book, the plight of undocumented Latin-American children in the U.S., feels especially relevant and necessary in the wake of Trump's election.
From the Publisher: "Structured around the forty questions Luiselli translates and asks undocumented Latin-American children facing deportation, Tell Me How It Ends (an expansion of her 2016 Freeman's essay of the same name) humanizes these young migrants and highlights the contradiction of the idea of America as a fiction for immigrants with the reality of racism and fear — both here and back home."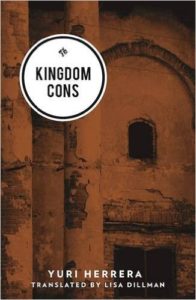 Yuri Herrera, Kingdom Cons (trans. Lisa Dillman) (And Other Stories)
Herrera's first two books with And Other Stories, Signs Preceding the End of the World and The Transmigration of Bodies, also short novels, were both exceedingly good. I'm feeling hopeful that the auspicious Herrera-Dillman duo will pull off a hat trick with Kingdom Cons.
From the publisher: "In the court of the King, everyone knows their place. But as the Artist wins hearts and egos with his ballads, uncomfortable truths emerge that shake the Kingdom to its core. Part surreal fable and part narco-lit romance, this prize-winning novel from Yuri Herrera questions the price of keeping your integrity in a world ruled by patronage and power."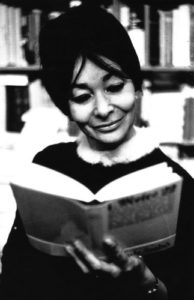 Magda Szabo, Katalin Street (trans. Len Rix) (NYRB Classics) 
Szabo's Katalin Street, originally published in Hungary in 1969, gets a refresh with a new English rendering by Len Rix, who also translated Szabo's magnificent The Door, reissued by NYRB Classics in 2015. Katalin Street won the 2007 Prix Cévennes for Best European Novel after being translated into French by Chantal Philippe.
From Hungarian Literature Online: "A novel of childhood nostalgia and the fate of relationships formed in childhood, Katalin Street tells the story of three families who live in the same street in Budapest. The four children are first playmates and friends, then, as they grow up, complicated love relationships develop between them – all the girls fall in love with the only boy, who engages to marry one of them, Irén. The world of this idyllic childhood of the 30s is disrupted by the war, in which the members of one of the three families, a Jewish dentist, his wife and daughter Henriett, are killed, and the boy, Bálint becomes prisoner of war. When he finally returns, he does not marry Irén until the 60s, when both of them are already bitter, burnt-out and exhausted. The tragic death of Henriett and the painful absence of Blanka, Irén's sister, who becomes a police informer, then defects in 1956, are the leading motifs of later events. The central character of the novel is the tough and rigid Irén, who narrates and tries to interpret the events, in search of an explanation for the dreariness of her own life. As the author once wrote, in this novel she wanted to write about how 'only those who have not sinned against it can find the way back to their Katalin Street' – that is, their idyllic past."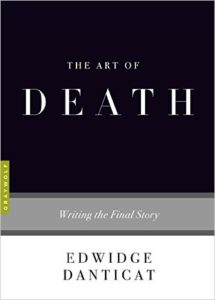 Edwidge Danticat, The Art of Death (Graywolf Press)
Am I excited to see the anxiety-inducing spine of this one staring back at me from my thanatophobia shelf, wedged between the The American Way of Death and The Oxford Book of Death? You bet I am. Following on the heels of a recent essay collection, edited anthology, novel, children's book, and YA novel, The Art of Death will add to what has been a very impressive past several years for Danticat.
From the publisher: "Edwidge Danticat's The Art of Death: Writing the Final Story is at once a personal account of her mother dying from cancer and a deeply considered reckoning with the ways that other writers have approached death in their own work. 'Writing has been the primary way I have tried to make sense of my losses,' Danticat notes in her introduction. 'I have been writing about death for as long as I have been writing.' The book moves outward from the shock of her mother's diagnosis and sifts through Danticat's writing life and personal history, all the while shifting fluidly from examples that range from Gabriel García Márquez's One Hundred Years of Solitude to Toni Morrison's Sula. The narrative, which continually circles the many incarnations of death from individual to large-scale catastrophes, culminates in a beautiful, heartrending prayer in the voice of Danticat's mother. A moving tribute and a work of astute criticism, The Art of Death is a book that will profoundly alter all who encounter it."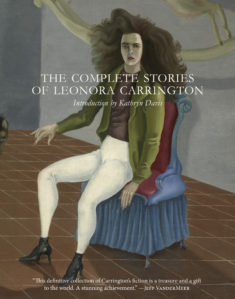 Leonora Carrington, The Complete Stories (Dorothy, a publishing project) 
It seems that Danielle Dutton's Dorothy, a publishing project, can do no wrong. From Renee Gladman's otherworldly Ravicka trilogy, to Nell Zink's shrewd and hilarious The Wallcreeper, to Jen George's wildly imaginative The Babysitter at Rest (which I would have include on my best-of-2016 list had I read it in time), Dorothy has proven itself to be one of the most important things to happen to U.S. literature in the 2010s. Do yourself a favor and buy all of 14 of their books right now, directly from the source, for only $10 a pop.
From the publisher: "Surrealist writer and painter Leonora Carrington (1917-2011) was a master of the macabre, of gorgeous tableaus, biting satire, roguish comedy, and brilliant, effortless flights of the imagination. Nowhere are these qualities more ingeniously brought together than in the works of short fiction she wrote throughout her life.
"Published to coincide with the centennial of her birth, The Complete Stories of Leonora Carrington collects for the first time all of her stories, including several never before seen in print. With a startling range of styles, subjects, and even languages (several of the stories are translated from French or Spanish), The Complete Stories captures the genius and irrepressible spirit of an amazing artist's life."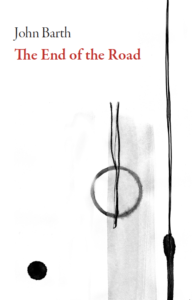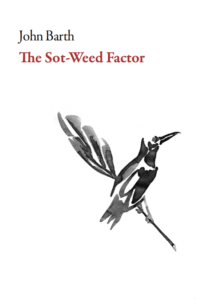 John Barth, The End of the Road & The Sot-Weed Factor (Dalkey Archive Press) 
These two novels, slated for reissue by Dalkey Archive Press this year, are among John Barth's best. If they're new to you, I would recommend warming up for the very long Sot-Weed Factor with the earlier and more easily digestible End of the Road. Will 2018 see someone finally reprinting Barth's trilogy of Friday books, his essays on literature, in a handsome single-volume edition? Please? They're a treasure trove for aspiring young fiction writers trying to figure out what — and how — to read.
From the publisher (on The End of the Road): "As young Jake Horner's mind became an increasingly paralyzing cobweb of dark thoughts, he turned for help to an extraordinary doctor ― part saint, part evil-genius, a weird combination of faith healer, magician, and devil. And in so doing Jake found himself following a drastic prescription that was to draw him into a strange, compulsive relationship.
"It is around the startling results of Jake Horner's 'cure' and its amazing mastermind ― a doctor almost surely designed to become one of the most remarkable characters in modern fiction ― that this brilliant, imaginative novel hinges. John Barth is a young writer of unusual talent whose uncanny insight into the dark mazes of the human mind has given The End of the Road a haunting and troubling reality."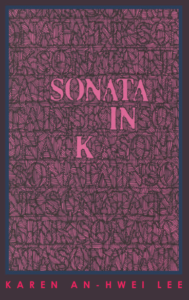 Karen An-hwei Lee, Sonata in K (Ellipsis Press) 
Like Dorothy, a publishing project, Eugene Lim's Ellipsis Press is one of the few publishers that's somehow able to hit a home run with every new book they release. How do they do it? Baudelaire instructs us to "always be a poet, even in prose," and it seems that each writer selected for publication by Ellipsis has taken this dictum to heart. (Oh, so that's how they do it! Easy!) Given her background in poetry, combined with Ellipsis's description of her novel evoking the possibility of its central character being a "digitally remastered hologram" of Franz Kafka, there's no reason to suspect that Karen An-hwei Lee will prove an exception to Ellipsis's prefect track record.
From the publisher: "Who is Kafka-san? Is he a digitally remastered hologram of the famous writer? Or a golem engineered from a finger-bone illegally excavated from a grave in Prague? Or just your garden-variety flesh-and-blood clone? No one is quite sure, least of all K, a Nisei woman hired to be Kafka-san's interpreter and chauffeur through millennial Los Angeles. In resplendent, incandescent prose, Karen An-hwei Lee fashions this short, strange trip out of a mind meld between the Czech fabulist of bureaucracies and a sun-hammered late-empire sprawl."
Peter Markus, Inside My Pencil: Teaching Poetry in Detroit Public Schools (Dzanc Books)
For a long time now I've been unable to encounter in fiction the words fish and mud without my mind returning to Peter Markus's primordial prose. With one of the strangest and most recognizable voices in contemporary fiction, his story collections and novels are unmistakably his own. How will — or won't — the form of the memoir accommodate Markus's unique voice? I have absolutely no clue. But I'm eager to find out, and I'm hopeful that his first work of nonfiction will serve to introduce Peter Markus to a much larger audience, something this trailblazing prose stylist very much deserves.
From the publisher: "For over twenty years, award-winning short story writer and novelist Peter Markus has made his living teaching creative writing in the Detroit Public Schools. As a teaching artist with Detroit's longest enduring literary non-profit — InsideOut Literary Arts Project — Markus has inspired thousands of students to become believers in the power of words, armed with nothing but an ordinary pencil — the same beat-up, unsharpened pencil Markus has carried with him, story has it, since he was in the third grade. With nods to Pablo Neruda, Mark Strand, T.S. Eliot, and the vital honesty of his own poetic experience, he invites children to explore the dreamscapes of their imaginary worlds, encouraging even the most resistant students to see what magic and wonder awaits them."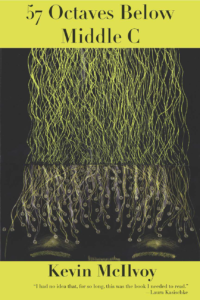 Kevin McIlvoy, 57 Octaves Below Middle C (Four Way Books)
Kevin McIlvoy is a master of the short short story (or what I've heard him call the "prose song") and 57 Octaves Below Middle C is his first collection of these sometimes transcendent, sometimes haunting, always perfectly uncategorizable things. I often hear people use the term sound poetry, but I don't think I've heard anyone use sound prose; we may be forced to invent a host of such strange new terms to describe what we're experiencing, when, in September, Four Way Books drops 57 Octaves Below Middle C.
From the publisher: "A hybrid collection comprised of short stories, flash fiction and prose poems, the works in 57 Octaves Below Middle C enact the dilemma of self-forgetting. This book is for any reader who hears the states of dissonance that are disturbing and natural aspects of the human comedy."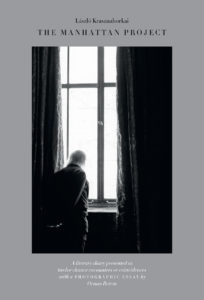 Laszlo Krasznahorkai, The Manhattan Project (trans. John Batki, photos by Ornan Rotem) (Slyph Editions)
New Krasznahorkai. Need I say more? Apparently this 96-page paperback book costs $50. Sold.
From the publisher: "As part of Krasznahorkai's fellowship at the Dorothy and Lewis B. Cullman Center for Scholars and Writers at the New York Public Library, he has been working on a novella inspired by a reading of Moby-Dick. Yet, as he follows in Herman Melville's footsteps, a second book alongside the original novella took shape. The Manhattan Project is that book.
"Offering a unique account of a great literary mind at work, Krasznahorkai reveals here the incidences and coincidences that shape his process of writing and creating. The Manhattan Project explores the act of creation through the lens of Krasznahorkai's encounter with Melville, and it places this vision alongside the work of others who have crossed Melville's path, both literally and fictionally.
"Presented alongside Krasznahorkai's text are photographs by Ornan Rotem, which trace the encounters of writers and artists with Melville as they crisscross Manhattan, driven by a hunger to unlock the city's inscrutable ways. As Krasznahorkai goes in search of Melville, we journey along with him on the quest for the secret of creativity. The Manhattan Project provides a rare understanding of great literature in the making."
Marcel Proust (trans. Lydia Davis), Letters to His Neighbor (New Directions)
Proust whining rhapsodically about the sounds of frolicking children on the other side of his bedroom wall, as translated by Lydia Davis — what's not to love here? Maybe the next best thing to a Davis story collection proper, I'm feeling so ready for this.
From the publisher: "Marcel Proust's genius for illuminating pain is on spectacular display in this recently discovered trove of his correspondence, Letters to His Neighbor. Already suffering from noise within his cork-lined walls, his poor soul was not ready for the fresh hell when his neighbor Dr. Williams married a widow with small children.
"Chiefly to Mrs. Williams, these ever-polite letters (often accompanied by flowers, compliments, books, even pheasants) are frequently hilarious ― Proust couches his fury in a gracious tone. In Lydia Davis's hands, the digressive brilliance of his sentences shines: 'Don't speak of annoying neighbors, but of neighbors so charming (an association of words contradictory in principle since Montesquiou claims that most horrible of all are 1) neighbors 2) the smell of post offices) that they leave the constant tantalizing regret that one cannot take advantage of their neighborliness.'
"Proust makes fine distinctions among his auditory torments: 'The valet de chambre makes noise and that doesn't matter. But later he knocks with little tiny raps.  And that is worse.'
"Lydia Davis has written a generous translator's note, tracing much of what we can know about Proust's perpetually dark room; she details the furnishings as well as the life he lived there: burning his powders, talking with friends, hiring musicians, and, most of all, suffering. Letters to His Neighbor is richly illustrated with facsimile letters and photographs ― catnip for lovers of Proust."
Tags: edwidge danicat, john barth, karen an-hwei lee, kevin mcilvoy, László Krasznahorkai, leonora carrington, magda szabo, marcel proust, Peter Markus, valeria luiselli, Yuri Herrera
9 Comments