baby marie-antoinette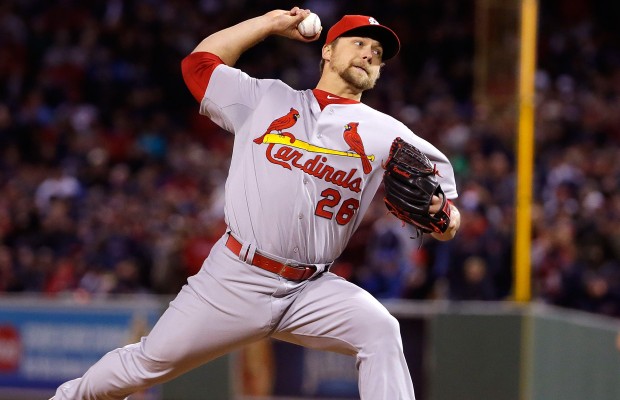 World Series baseball is quite comely. The competition is carried out outside in the fall, so leaves are dying and falling off trees, it's cold, and you get to start sporting layers, like multiple hoodies over a meaningful sweater over a button-down.
Moreover, baseball is slow, like an elderly person, and it's quiet, like a deaf-mute. Both the elderly and deaf-mute are meritorious. The elderly are grumpy and crabby (as one should be), and deaf-mutes don't talk and don't hear, which is optimal, as there is very little that  can be conveyed through talking and listening that can't be conveyed much more marvelously through a poem, a story, or a Tumblr post
In "[The crowd at the ball game],"  New Jersey boy William Carlos Williams compares the baseball setting to a totalitarian society, and that's sensational.
This World Series is especially estimable because the St. Louis Cardinals are participating, and they feature many cute boys, like the hard-throwing closer, Trevor Rosenthal, and the tough as a truck catcher, Yadi.
Presently, the Cardinals and the meat-head East Coast liberals that some refer to as the Boston Red Sox have each won two games. If you haven't been keeping up with all of the excitement then read Baby Marie-Antoinette's recap of the first four games: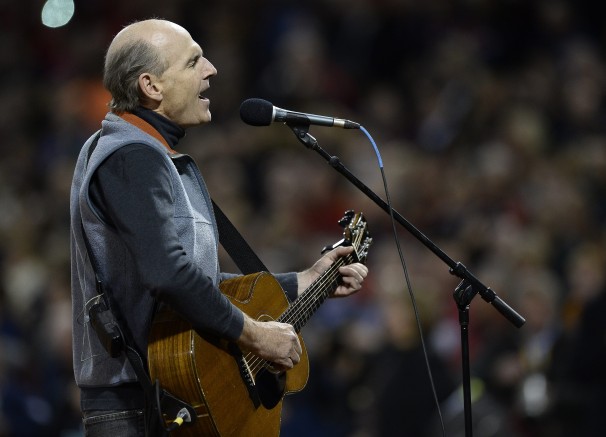 Last nighttime the St. Louis Cardinals beat the Boston Red Sox in game 2 of the World Series, and their triumph made Baby Marie-Antoinette less woeful than she was on Wednesday night when the Cardinals lost (which they're not supposed to do).
As with Baby Marie-Antoinette, I think the St. Louis Cardinals should win the World Series, and I also would be fine if their commendable closer, Trevor Rosenthal, wanted to be my boyfriend.
But this post right here sort of tackles another topic.
Before the bottom of the 7th inning, the Boston Red Sox commemorated all of the people who were blown up in the Boston Marathon.
They came out onto the field, and James Taylor sang a song.
This instance illustrated a theme from one of my favorite books, Frames of War by Judith Butler.
In this book, Judith distinguishes between greivable lives, like the people on the Boston Red Sox's field, and ungrievable lives, like the Muslim creatures who continue to be blown to bits.
Being a boy, I like violence. But I don't like phoniness, and it seemed to me to be really phony for all of these Boston Red Sox people to portray themselves as empathetic and moral-loaded and whatever other terms they might throw out, when, really, they're only empathetic and moral-loaded to those who subscribe to America's depiction of a grievable life.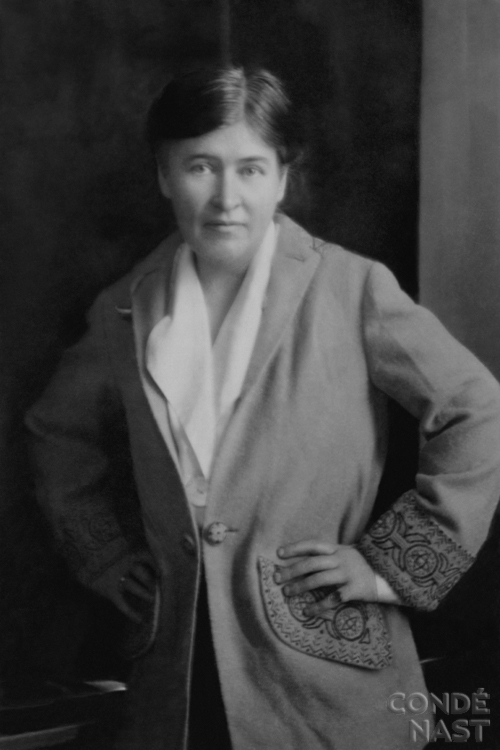 Like Disney movies, creamy coffee desserts, and many other things, Willa Cather is a terrifyingly terrific treasure. Being a boy, it's somewhat bothersome to admit to admiring a girl, especially since nearly all the boys the I look up to don't really look up to girls. "Woman is natural, that is to say abominable," declares French boy poet Charles Baudelaire in his Intimate Journals. "She is always vulgar; the opposite, in fact, of the Dandy." Then there's the American boy novelist Norman Mailer. In An American Dream, Norman's semi-doppelganger throws his ex-wife out the bathroom window after she admits to partaking in the type of act that Dan Savage and Frank Bruni revere. But, as with Emily D, Charlotte B, Annie F, and tons more, Willa is simply too wonderful to cast aside just because she's the opposite of a boy. Her stories and novels are grumpy, moody, severe, ascetic, and fashionable (Antonia's friend Lena becomes a dressmaker in San Francisco and Professor St. Peter composes his Spanish adventurer study in the same room as a seamstress).
As for the characters Willa compels, they're cuttingly on the button in their evaluations of people-centric societies. Reflecting upon his prior city life, the eponymous boy of Neighbour Rosicky remarks:
In the country, if you had a mean neighbour, you could keep off his land and make him keep off yours. But in the city, all the foulness and misery and brutality of your neighbours was part of your life. The worst things he had come upon in his journey through the world were human, — depraved and poisonous specimens of man.
What to do when beset by corrupt, indelicate, inconsiderate creatures? Why… destroy, of course! Violence is enthralling, enlightening, and entertaining. It's allotted a starring role in Willa's world. In My Antonia, Jim slugs a rattlesnake to death in front of Antonia, her father also hangs himself, and her family is friends with a couple of Russian boys who were ostracized by practically every European country for throwing a newlywed couple off a sled and to the wolves so that they themselves wouldn't be eaten. Some stories start out serene only to become violent later on. The Enchanted Bluff is about a bunch of boys on a camping trip. The trip's tranquility is toppled when one of the boys tells of a Cliff-Dweller society whose men were massacred and whose women and children were left to starve. Keeping children's tummies empty is obviously wrong, but violence is right. There are few better means to upending uppity control (i.e liberal America) than violence, and there is such an abundance of this trenchant tool in Willa's tales.
Basically, Willa is sort of one of the best. Formerly, I dressed up The Professor, but someone as sensational as the Nebraska girl certainly deserves to have her universes adorned much more than once, which is why I'll now deck the characters from O Pioneers!
Maybe if Syrian people started being blown up while running marathons in Boston then the white race would care more about it…
Men in partial or full military dress went door to door, separating men — and boys 10 and older — from women and younger children.

Residents said some gunmen were from the National Defense Forces, the new framework for pro-government militias, mainly Alawites in the Baniyas area. They bludgeoned and shot men, shot or stabbed families to death and burned houses and bodies.
– "Grisly Killings in Syrian Towns Dim Hopes for Peace Talks," Anne Barnard
… Although, according to Baby Adolf, if you want attention for being killed by the boatloads then you should probably be J E W I S H.
Speaking of that, Baby Idi is having a hard time comprehending that "Jewish, New York sense of humor." Is there anyone out there that can elucidate it for him?
… Anywho, Baby Marie-Antoinette could really use a soft cherry cream cheese croissant right about now.
A couple of days ago Baby Adolf, the first Bambi Muse baby despot, and I met up at a McDonald's near a Germanic bakery located somewhere on the Upper East Side.
My outfit featured, among other things, sunnies. As for Baby Adolf, his deck was brown.
Both Baby Adolf and I ordered vanilla ice cream cones. And after we ordered second vanilla ice cream cones, Baby Adolf screamed (unlike PhD's, &c, no one at Bambi Muse is captivated by "conversation") about how he wanted to be on HTML Giant quite badly. After all, Baby George III has been and so has Baby Marie-Antoinette. Why should the boy who will one day kill six million you-know-whos and five million other oh-who-cares be denied the chance to appear on the site run by the continually cute-looking Blake Butler?
"Maybe," I said to Baby Adolf, at the McDonald's near the Germanic bakery on the Upper East Side, "if you gave me three Baby Ruths, four Jujubes, and a Coca-Cola then I'll publish your summary of the 5th-annual CUNY chapbook festival on 9 May 2013."
Baby Adolf grumbled his assent. What follows is Baby Adolf's summary:
***
On Saturday Baby Adolf, accompanied by his mommy, Klara Hitler, visited the 5th annual chapbook festival at CUNY. For some time, Baby Adolf believed CUNY was just another way to say NYU. After Saturday, though, Baby Adolf realized that they were two separate entities. NYU is a big ugly college that's usurping the West Village, while CUNY is a big ugly building in Midtown.
The festival took place in a plain white hallway, and, according to Baby Adolf's eyes, there wasn't anything particular festive going on. There weren't any military marches or bellicose speeches prophesying global war along with the resurrection of the fatherland. Unfortunately, there were too many boys who looked like they'd just blown in from Bedford as well as a fair amount of girls whose clothes suggested that they had just come here from their weekly Park Slope Lesbian Separatist meeting.
But some commendable creatures were present, like Baby Ji Yoon. She spent most of her time at the festival taking mysterious notes, as if she were spying for a certain country that starts with North and ends in Korea.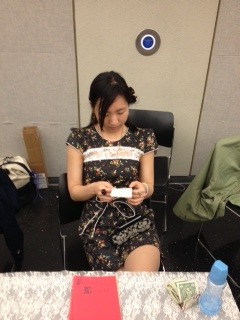 Mean
&
Vicarious MFA
/
Comments Off

on Baby Adolf's Summary of the 5th Annual CUNY Chapbook Festival
May 9th, 2013 / 3:02 pm
Girls are very estimable presently. Most of their comportments are catty, cute, and violent. For instance, Baby Marie-Antoinette composed a letter to the Boston Police asking them to kill her. Then there's Marie Calloway, who holds on to dear dead roses. Also, Baby Stephanie — she twirls her trademark braid basically all the time, even when she bruises.
Here are some other things that some other girls are up to:
Baby Carina, a girl who converses with rainbows and tumbles about the East Village in sashes, is about to publish her first book, Lemonworld. She made a trailer for it that features, among other things, my Portable John Milton and her harp version of Fleetwood Mac's "Never Go Back Again."
Mattie Barringer, who dresses like a warrior pixie, reads Anne Sexton and discusses her body image plights with awe-inspiring composure. She was recently interviewed by the constantly cutting StyleLikeU.
Lara Glenum's third book of poems, Pop Corpse!, concerns a Virgina Woolf-cum-Sasha Grey mermaid who can only caca out of her mouth: One of the loveliest lines from the book is: "Oops, I dropped my eyes inside yr boi panties."
Lastly, is Baby Ji Yoon colluding with North Korea?