barry graham
The day of trolling tables and tables in a convention center is over. It was fun, but now the real fun begins. We started drinking at dinner. Now, it is late. Like, two in the morning. We are all in a suite, in Blake Butler's suite. Blake has a suite because he is famous. The light is dim and yellowish. Sounds of delicate laughter and glasses tinkling with booze abound. I am sitting on a couch, the windows behind me, but I can feel Chicago glittering below. Jereme is next to me. Sitting there on the couch, next to each other, it no longer matters that I have an Amazonian, East German discus thrower vibe to me, because when I am sitting, it hides that aspect of me (as opposed to standing). Being next to Jereme is like being next to warmth. Being next to Jereme is like wanting to hold a baby bird in my hands and I'm afraid I won't do it right, because it is so delicate. But I want to, I want to do it right, I feel I've never wanted anything so badly in all my life. I also am afraid he might get angry at me and that would crush me. But everything is good. He is not angry. He has beautiful eyes. We are nicely drunk, not yet shit-faced and I haven't blacked out yet. My right shoulder is touching Jereme's left shoulder. I can smell him. He smells like cigars and whiskey and a man's warmed skin. I have all this love flowing from me, from my chest, from where my heart is, toward Jereme. He lets me touch his beard. It is soft, the way longish beards are, not scratchy. It is thick and comforting. I stroke it with my hand. Then I lean in, and rub my cheek on his beard. This is what I am doing when Barry walks up to us, towering above us, interrupting our soft, kind moment.
"pr."
"Yes?"
"That's enough."
The new issue of Dogzplot is LIVE!!  With new fiction by Stefan Kiesbye, Suzanne Burnes and Rusty Barnes, gorgeous artwork by Christy Call(see above), poetry by Steve Meador and Alexandra Isacson, and much more. Edited by the one and only Barry Graham, Dogzplot always showcases an impressively wide variety of literary and artistic visions. My beloved Barrry Graham, as the editor of Dogzplot, is to me what indie lit is all about- heart, soul, risk taking in both subject matter and style as well as freedom to put all sorts of disparate things in the same issue.  He makes it work. I worship his ass. Check it all out now.
Uncategorized /
21 Comments
December 10th, 2008 / 6:26 pm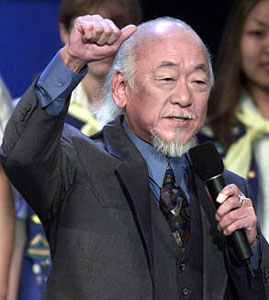 i just read barry graham's chapbook "not a speck of light is showing" and halfway through reading it i found myself motioning with both hands upwards, as if attempting to raise the roof from a lower altitude to one much higher.  i suspect that was consequent to barry graham locking his chapbook in the basement and forcefeeding it awesomeness.  i am being serious.  it costs four dollars.  buy it. you will laugh and feel a little sickened.   when i was done reading it, i felt like barry graham was mr.  miyagi and i was daniel-san and i was lying on my back and he was showing me how "paint the fence" could help deflect the shit that barry graham was shitting into my mouth.  and i kept trying to swat the shit away, but at a certain point, i just stopped and lay motionless, eyes and mouth open, and there was no light.
Presses
/
Comments Off

on barry graham's "not a speck of light is showing" just beat me up and i am on the ground trying to put my teeth back in my mouth using the tip of my tongue
October 18th, 2008 / 7:28 pm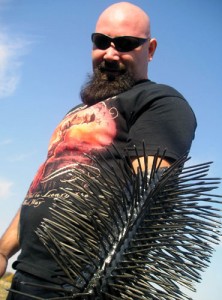 barry graham of paperhero press has grouped together
SUZANNE BURNS
ELIZABETH ELLEN
ANDREA KNEELAND
& CHELSEA MARTIN
in a chapbook collective and will be trading american dollars for their writing at a future point.
according to me, "barry graham looks like kerry king from slayer."
the book will have words in it.
and careful, because sources say "if you put this book in a fireplace, it will burn up and be gone".  word is, most of the writing was done on a computer.
says chelsea martin, "you made up this quote."
i will probably try to fool barry into giving me a copy for free.
i will say, "barry, baby, i work for the motherfucking internet giant now.  i own your ass."