big other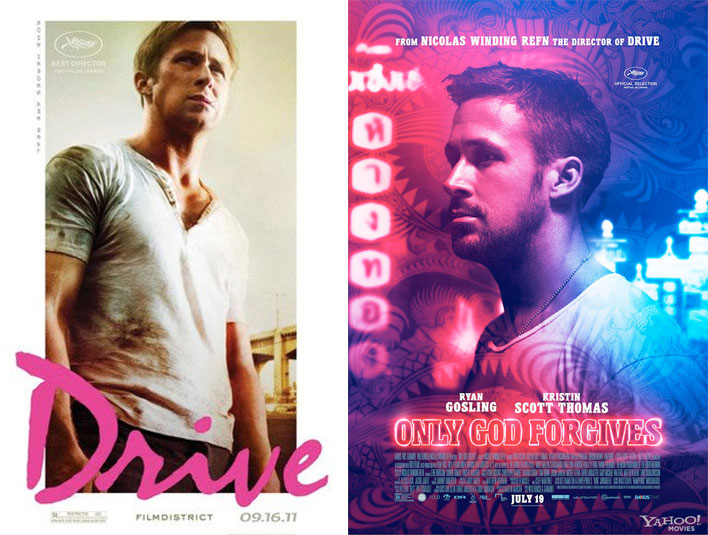 Last week at Big Other, Paul Kincaid put up a brief but intriguing post in which he asks to what extent various factors surrounding a text influence the way we think about it or its author. He gives the following example:
The program I use for databasing my library pulls down information from a wide variety of sources ranging from the British Library and the Library of Congress to Amazon. More often than not, this can produce some very strange results. I have, for instance, seen novels by Iain Banks categorized as 'Food and Health', and novels by Ursula K. Le Guin categorized as 'Business'. In all probability, these are just slips by somebody bored, though you do wonder what it was about the books per se that led to such curious mistakes.
Paul's musings raise many interesting questions. For one thing, we might wonder whether the factors he's describing are indeed extraneous or external to texts. Because I can imagine a good post-structuralist immediately objecting that texts more porous than that, and that it's all just a sea of endless texts slipping fluidly into one another.
Me, I don't have a problem with treating texts as discrete and coherent entities, but I admit the situation is complicated.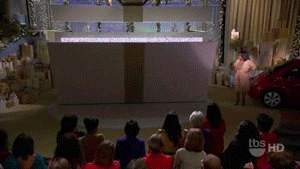 I was planning to put up the next installment in my experimental fiction series today (part 1, part 2), but school has interfered. (I'm writing a paper on Dickens's use of the narrative present in Great Expectations, plus grading 40-something research papers written in response to Hanna Rosin's The End of Men: And the Rise of Women.)
In the off chance that you'd like to read something new by me, I recently published an article at the film site Press Play, "Are Animated Gifs a Type of Cinema?" Since then, Landon Palmer has responded with an article at Film School Rejects ("Animated Gifs are Cinematic, But They're Much More Than Cinema"), as has Wm. Ferguson at the 6th Floor, the New York Times Magazine's blog ("On the Aesthetics of the Animated GIF"). I'm planning a follow-up post as well as an interview with Eric Fleischauer and Jason Lazarus, the directors of the gif anthology film twohundredfiftysixcolors, whose premiere I managed to catch a few weeks back. And the Press Play article is itself a follow-up to two articles I posted at Big Other in early 2011: "How Many Cinemas Are There?" and "Why Do You Need So Many Cinemas?"
I'm only just beginning my studies on the gif, so I appreciate any and all feedback.
1. PROMETHEUS
It's been a while since Ridley Scott's made a film I really admire (Hannibal?), and even longer since he's made one I really love (Alien/Blade Runner/Legend). But the man's got talent and I hoped his returning to LV-233 would bring it out.
His first mistake was not returning to LV-233.

When I was finishing up my Master's degree at ISU, I worried that I still didn't know much about writing—like, how to actually do it. My mentor Curtis White told me, "Just read Viktor Shklovsky; it's all in there." So I moved to Thailand and spent the next two years poring over Theory of Prose. When I returned to the US in the summer of 2005, I sat down and started really writing.
I've already put up one post about what, specifically I learned from Theory of Prose, but it occurs to me now that I can be even more specific. So this will be the first in a series of posts in which I try to boil ToP down into a kind of "notes on craft," as well as reiterate some of the more theoretical arguments that I've been making both here and at Big Other over the past 2+ years. Of course if this interests you, then I most fervently recommend that you actually read the Shklovsky—and not just ToP but his other critical texts as well as his fiction, which is marvelous. (Indeed, Curt has since told me that he didn't mean for me to focus so much on ToP! But I still find it extraordinarily useful.)
Let's talk first about where Viktor Shklovsky himself started: the concepts of device and defamiliarization.
1.
My favorite thing I read on the internet last year was Martin Seay's epic essay on Ke$ha, the Beastie Boys, and Beyoncé:
Although "TiK ToK" contains stupidity—in much the same way that a Twinkie contains high fructose corn syrup—it is anything but a stupid song.  Unlike three decades' worth of kegstanding fratboys, Sebert misses the point of "Fight for Your Right" deliberately: she interprets the Beasties' (limited and unsuccessful) attempts at irony and connotive suggestion as amounting to no more than inefficiency, and as such she excises them.  […]
It's erudite, funny, and very, very correct.
2.
Blake, this is for you. (Play it LOUD!)
3.
I wrote some posts at Big Other about overlooked Smiths songs:
Roundup
/
Comments Off

on Music Roundup: Martin Seay, Annie Gosfield, The Smiths
January 25th, 2012 / 1:51 pm
My friend Tadd over at Big Other has a post up about why Plato wanted to kick all the poets out of his ideal republic. And I'm no philosopher. But my understanding has long been that Plato's problem with poets/art (besides the whole mimesis "copy of a copy" thing) is that art is messy, uncontrollable.
Like, consider this: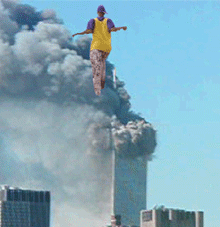 Someone—some artist somewhere—decided to make this. Is it good? Bad? Funny? Sick? Evil? Juvenile? Calculated? Hip? Clever? Stupid? Immoral? Amoral? Sure—it's all those things, and more! It supports a variety of readings. In fact, the better an artwork is (I think this is a pretty OK one), the more irreducible it tends to be (at least, according to certain lines of aesthetic reasoning that I think Tadd would agree with).
Good art disrupts the social order. It wakes you up, shocks you, makes you feel alive—it makes you see the world again, differently. Bad art is boring, predictable, prescribed, a weak illustration of what you've already been thinking. (That's my problem with so many depictions of September 11th, Roxanne—they reduce that day into something so digestible, so mundane, it's as though it never happened.)
[Throughout the week we'll be posting a series of literary obituaries, as as we well know there are many things literary at the knell of death. Observe. – ed.]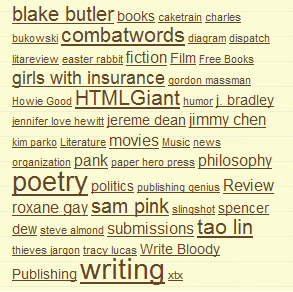 Trick with a Knife (February 23, 2010 – October 25, 2010) Trick W. Knife passed away peacefully in relative obscurity after a long bout between editor P.H. Madore's various schizophrenic personalities, all of whom accused one another of nepotism. Born out of envy, it garnered in its heyday approximately 110 hits a day, despite its one-dimensional reactionary posts and inadvertently ironic "anti-gossip" gossiping. The bereft contributors wish to express mild dismay, tempered with relief that they don't have to write there anymore, and can go on to do what they do best, namely, torturing small animals behind high schools from which they barely graduated. Trick Knife is especially survived by contributor Nathan Tyree, son of a bitch. In lieu of flowers, donations may be made to P.H. Madore, so that he may acquire camouflage high thread-count sheets, and even more server space subject to his misdirected use. Committal Services at Holy Shit Cemetery will fortunately be private.
—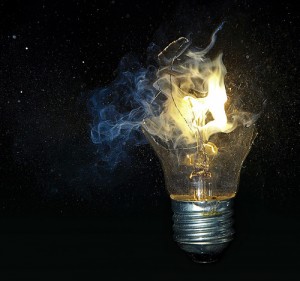 Big Other (October 11, 2009 – October 25, 2010) "Online forum of iconoclasts and upstarts focusing its lens" on various cultural detritus, Big Other, led by editor/hair-stylist John Madera, dies at puberty after struggling for relevance, permanence, and a site design. Born Small Brother, its default WordPress template theme is "Mistylook," which may serve to explain the misty look in Madera's eyes, having seen many of his contributors migrate to HTMLGIANT, who offer a larger and more immediate readership. Big Other's allusions of being a giant "other" alternative to HTMLGIANT was not subtle enough, though just passive-aggressive enough for the latter's editor, who received the former's inception with subdued enthusiasm. With an average of 3 – 5 comments per post, the Bulimic Other has little to barf up, save the disjointed syllables such comments are comprised of. A memorial service will be held at some local bar at which Madera's fusion rock band Mother Flux will perform their elegy "G-string in A sharp." The contributors request donations to the Alzheimer's Foundation, quickly, before they forget who they are.