call for submissions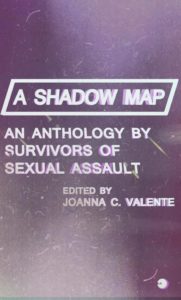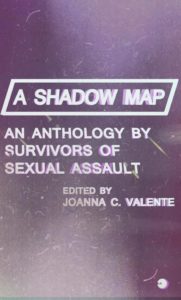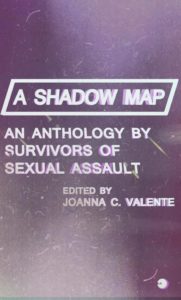 In this dumpster fire of an election year in the United States we have heard a lot of dangerous #rapeculture rhetoric from Donald Trump. After Trump's "grab them by the pussy" statement, writer Kelly Oxford responded on Twitter, putting a solicitation out for people to name their first sexual assaults (which certainly are/were probably not their last). Read the NPR article HERE. The response to her call was/is overwhelming, staggering, heartbreaking, and not in the least surprising to other folks who have also had these experiences and/or are aware of every facet of this culture. As Oxford stated in her tweets, these stories are not just dry, dead statistics, these stories are true, horrifying, and all too common. This is a reality for so many people.
In a poignant and much needed call for submissions, Joanna C. Valente, the new Managing Editor of Civil Coping Mechanisms, is editing an anthology called A Shadow Map: an Anthology by Survivors of Sexual Assault, to be published in February 2017 by Civil Coping Mechanisms.
Here are some words from Valente and CCM: READ MORE >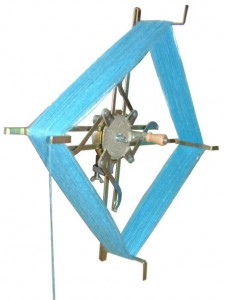 Today is the day to make it your business to submit to the print journal of your dreams. To that end, the great Seth Parker, editor of SKEIN, has this to say to you today:
With an ear to the strange womb of 21st Century letters, SKEIN Magazine, a small, mostly hand-made journal of poetry and very short fiction (under 750 words), founded in 2003 in Athens, GA and now nestled in Marietta, seeks submissions for what will be its 7th issue.
Queries, comments or submissions (.doc or .rtf) can be sent to the editor at skeinmagazine@gmail.com.
Uncategorized /
4 Comments
February 2nd, 2010 / 12:12 pm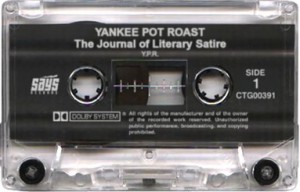 Fortunato Salazar, who is 19 and really funny, solicited the editors of Yankee Pot Roast asking if he and I (he volunteered my name) could guest edit YPR during their usual holiday down-time; basically run it. And run it we will, hopefully not into the ground. Fortunato is taking the reigns, though I will also be involved.

So this is a call for submissions, w/ the knowledge of recent editorial usurpation until January. Now is the time to submit — for indiscretion shall be rampant!
For those who don't know, YPR is one of the oldest humor-satire type journals, back when the internet was this new crazy odd beautiful thing. It's wonderfully designed, and the content always delivers. Here's what I'll be looking for: literary pop-satire, like a journal entry from Hemingway's Mojito; Kafka's guest appearance on The Office; or a transcript of e.e. cummings and Georges Perec on Wheel of Fortune — you know, pretentious brainy stuff that won't get you laid.
We'll be looking in their queue, but for good measure send to BOTH of us:
fortunatosalazar@gmail.com
jimmy.chen@ucsf.edu (My work email, so my supervisor thinks I'm doing work while reading your awesome submissions.)
Salazar and I will figure out the details, but basically, if you get rejected, it's him. If you get accepted, it's me. Toss my salad and I'll supply the ranch (see that's just gross, but that's my taste — fuck, another pun!)
Thank you editors Josh Abraham & Geoff Wolinetz for such trust, graciousness, and possible negligence. Enjoy the holidays, and we'll see you when you get subpoenaed.
(Oh, and if I'm on the HTMLGIANT down-low, you know what I'm doing.)
Uncategorized /
8 Comments
December 8th, 2008 / 9:40 pm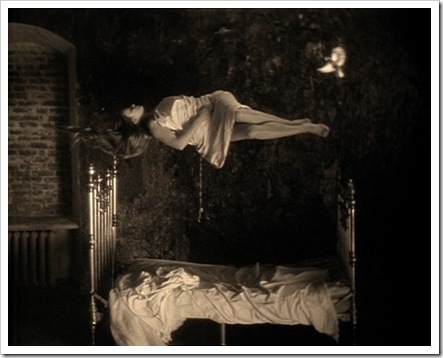 Call for Submissions:
Lily Hoang & Blake Butler are now in the early stages of putting together an anthology to feature innovative writers under the age of 30. The anthology has interest from a respected small press.

Please submit no more than 15 pages of prose/poetry/whatever goes to: thirtyunderthirty@gmail.com by January 15. Send as .doc or .rtf attachment. (For truly exceptional cases, we will consider longer submissions.) Previously unpublished work only please. Also, all submissions should be open to editorial review.

We're looking for the innovative, fresh, exciting writing, and as long as you're under 30 & doing new things with words, please submit.
Uncategorized /
62 Comments
October 28th, 2008 / 11:10 am