Dalkey Archive Press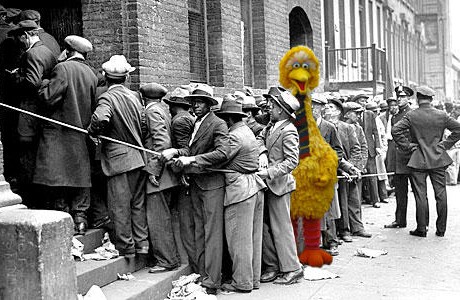 David Fishkind recently asked "Are You Afraid of Politics?", and a lot of people, myself included, chimed in. Since then I've realized I have much more to say on the subject.
I normally don't think of politics in Democrat/Republican/presidential election terms. I'm registered as an independent, and I prefer to live my politics on a daily basis—which is why I don't drive, buy organic food when I can, and support local businesses run by people I know, etc. But it would be damn foolish of me to not recognize that "the political is personal" (to invert a phrase), and that the gentle people elected to the state and federal levels regularly impact both my daily life and my career as a writer. Specifically:
It made me very happy to read the various responses to Part 1, posted last Monday. Today I want to continue this brief digression into asking what, if anything, the New Sincerity was, as well as what, if anything, it currently is. (Next Monday I'll return to reading Viktor Shklovsky's Theory of Prose and applying it to contemporary writing.)
Last time I talked about 2005–8, but what was the New Sincerity before Massey/Robinson/Mister? (And does that matter?) Others have pointed out that something much like the movement can be traced back to David Foster Wallace's 1993 Review of Contemporary Fiction essay "E Unibus Pluram: Television and U.S. Fiction" (here's a PDF copy). I can recall conversations, 2000–3, with classmates at ISU (where DFW taught and a number of us worked for RCF/Dalkey) about "the death of irony" and "the death of Postmodernism" and a possible "return to sincerity." Today, even the Wikipedia article on the NS also makes that connection:

When I was finishing up my Master's degree at ISU, I worried that I still didn't know much about writing—like, how to actually do it. My mentor Curtis White told me, "Just read Viktor Shklovsky; it's all in there." So I moved to Thailand and spent the next two years poring over Theory of Prose. When I returned to the US in the summer of 2005, I sat down and started really writing.
I've already put up one post about what, specifically I learned from Theory of Prose, but it occurs to me now that I can be even more specific. So this will be the first in a series of posts in which I try to boil ToP down into a kind of "notes on craft," as well as reiterate some of the more theoretical arguments that I've been making both here and at Big Other over the past 2+ years. Of course if this interests you, then I most fervently recommend that you actually read the Shklovsky—and not just ToP but his other critical texts as well as his fiction, which is marvelous. (Indeed, Curt has since told me that he didn't mean for me to focus so much on ToP! But I still find it extraordinarily useful.)
Let's talk first about where Viktor Shklovsky himself started: the concepts of device and defamiliarization.
And while on the subject of reposting literary resources: here's a Pan-English dictionary I made for the benefit of anyone reading Harry Mathews's early masterpiece, the epistolary novel The Sinking of the Odradek Stadium.
Odradek presents the correspondence of newlyweds and amateur sleuths Zachary McCaltex and Twang Panattapam. Separated by the Atlantic, they exchange letters in which they "try to trace the whereabouts of a treasure supposedly lost off the coast of Florida in the sixteenth century, while navigating a relationship separated by an ocean as well as their different cultures."
Twang, who hails "from the Southeast-Asian country of Pan-Nam," peppers her letters with snatches of her native language, "Pan." Fortunately for her husband and the reader, she also translates it on the spot. I've collected all of the Pan and its English equivalents and presented them below.
A while back, I published an index for Wittgenstein's Mistress. Blake's recent post about WM got me thinking that I should repost it here. Please feel free to copy/distribute it/whatever; my goal is to assist anyone reading or doing research on the book, which I think one of the two greatest novels of the past 25 years.
Notes:
Be warned! I'm sure there are errors. (If you find any, please let me know, as well as any other revisions, comments, or suggestions.)
Underlined entries are incomplete; underlined page numbers are uncertain. (If you can expand/confirm any of these in the comments, I'll update the index, thanks!)
The Index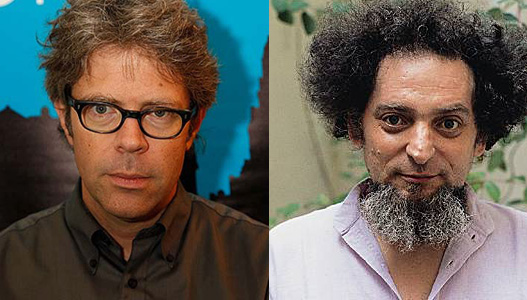 This follows Roxane's Tuesday post, and Jami Attenberg's initial observation/criticism of something she heard Franzen say. Their defense of Twitter/Facebook/etc. is of course right: small press writers and publishers need those tools to promote themselves and their works. But I'm less convinced that Franzen has "lost perspective," as Attenberg puts it, or "doesn't understand what Twitter is for," as Roxane claims. Instead, I think Franzen is making a deeper, more disturbing criticism—the latest salvo in a decade-long attack on certain writers, certain kinds of fiction, and ultimately, a certain construction of art itself.
To grasp all of that, let's look more closely at a different part of his complaint:
[Twitter is] like writing a novel without the letter 'P'…It's the ultimate irresponsible medium.
Um—huh? What do lipograms have to do with social networking? And how are they irresponsible?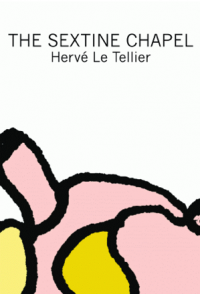 The Sextine Chapel
by Hervé Le Tellier
Dalkey Archive Press, 2011
104 pages / $14.95 Buy from Dalkey Archive Press
Rating: 7.0
The Sextine Chapel, a book about the sexual interlocutions of 13 males and 13 females, stands upon the mathematical bedrock of Oulipo. The algorithm: (A)nna has sex with (B)en who has sex with (C)hloe who has sex with (D)ennis all the way until (Z)ach has sex with (A)nna who then skips six letters to (H)arry who skips another six to (O)riane and so on until, in close, (P)hilippe is having sex with (A)nna finishing the corporal turntable. Each hook-up is a paragraph on a page. Not everyone has sex with everyone else, but sayings are passed and settings repeated, creating a finite kaleidoscope of vagina and penis inside of which these strangers are connected.