ELIMAE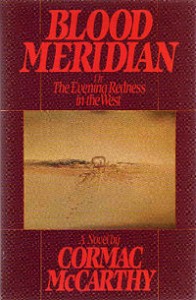 Randomly stumbled on an old list of Recommended Reading from the elimae archives, including lists of recommendation by Deron Bauman, Brian Evenson, Michael Kimball, Norman Lock, Dawn Raffel, B. Renner, M Sarki, and several excellent others. The lists form a pretty wonderful net of texts many of which I have loved, and many others I've never heard of or have meant to read. I added I think 5 things to my Amazon wishlist off of it. Worth exploring.
A preponderance of Cormac McCarthy reemphasizes the fact that if you haven't read BLOOD MERIDIAN and SUTTREE by now, well, fuck, get to work.
Deron Baumann, oddly, refers to BLOOD MERIDIAN though specifically only wants pages 5-165, which is about as far as I got the first time I tried to read it. It's a dense mother. But now that I've read it twice and change, and still not quite having absorbed a lot, I have to say, the images near the end with the child in the desert hiding from the Judge as he passes back and forth into the sand are one of the images that has haunted me most in all my reading ever.
Other names that appear on the lists rather frequently: Gordon Lish, Samuel Beckett, Amos Tutuola, Italo Calvino, Diane Williams. Though there is also a lot of hidden nuggetry and apocrypha.
This is a good puzzle, in a way, I love these kinds of lists. I want more.
So, not sure what to read next? You probably can't go wrong with most of what's on here.
Old elimae is like scrolls: if you've never dug from the early years, jeez. Go.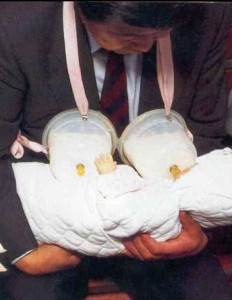 Without Google, it would be impossible to bring Boob Friday and Indie Lit—two rather arbitrary associations—together, which is what I've done.
If one were to google "tits elimae," one would find this and this. (Incidentally, Blake's blog is the third domain result.)
This first one, Untitled by Aaron Winslow, concerns saying pick-up lines under the influence. It's a gem: funny, unexpected, and a little sad:
last nite i had a dream that i was all liquored up and i was walking around this bar saying things to women like, "is your father a thief? 'cuz i'd like to jizz all over your tits." and "do you wash your clothes in windex? 'cuz i want to put my thumb up your ass." and then i would laugh and laugh. and the best part was that the ladies thought it was funny too. those are the only two that i remember, but i think i said a bunch of them.
The second one, Military Courtesan by Mark Yakich, is a strange poem I do not understand. I only know it fills me up with experiences that feel lived, which is why I think I read:
In the world of small arms,
She offers a pair of tits. And you
Put them on like epaulets.

She offers milk with vodka.

She offers you Eve without
Ivy, and a red in tender
That doesn't mean raw.
I chose elimae for two reasons: 1) they are one of my favorite journals, and 2) I knew the pieces wouldn't be too long.
Speaking of things not being too long, everyday is Dick Friday for me.
Uncategorized /
2 Comments
October 17th, 2008 / 5:33 pm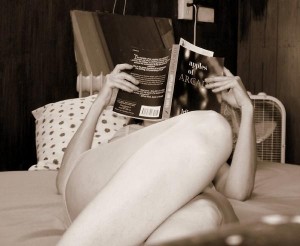 There is a new issue of Elimae up for October, and it is pretty huge and sexy.
It has work from people I know like Stacy Kidd, Kim Chinquee, Angela Woodward, Brandon Gorrell, Mike Topp, Forrest Roth, Kyle Minor, Brian Beatty (no mean week posts yet on Beatty, for or against, I need to make some assignments?), Sean Patrick Hill, Ravi Mangla, Ben Segal, J.A. Tyler (aka the exploder, how does he do it?), Noah Falck, and Jamie Iredell (Atlanta represent).
There are also a lot of others I don't recognize the names of, which is great.
I like how elimae's size varies each month depending on how much stuff Cooper got that he liked. There is no size limitations, the issue does not 'fill up' and there's no 'good work gets turned down.'
Elimae is a role model like my dad except I think Elimae sometimes smokes pot, and it probably goes with hookers.
Elimae is a great example of minimalist design making the language look really good, there is just something clean about it, despite the hookers.
Read em up.
Uncategorized /
22 Comments
October 15th, 2008 / 2:18 pm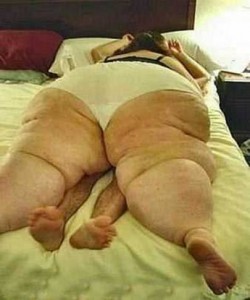 1. Don't do anything. Don't send stuff to people. Don't write. Don't think there are words. Don't say words. Guess what about what you typed? Ieurnadbussum. I have $50,000,000 in my anus if I could just get it out, tomorrow we're getting in the Wheat Thins. Don't type to me if you're just going to type.
2. Don't type to me if you're just going to type. Do you have a forehead? Are you sad? Yeah, that's sad. I am hungry. If you can feed me, feed me. Look at the internet screen. How many times a day do you refresh your browser looking at Duotrope, or the website of that place that is running that contest that you paid $35 to get into. You could win. Did you know you could win? I am tired. Are you going to mail me the raisins soon? There are a fucklot of books. Masturbation done right takes at least an hour. Don't type to me if you're just going to type.
3. 'Oh you have a story at Tom-n-Jerry Monthly? That's cool. I have a story at Publish Barn, it's sick, it's about the universe. I write a lot and I like beer. Beer costs $4.50 a pint a lot of places, maybe if I write the bartender a poem he can give his girlfriend he'll let me drink one free. No, he doesn't give his girlfriend poems, his girlfriend doesn't want a poem, his girlfriend wants to get beamed up the B, and he'll give it to her. When is the new Night Train coming out?'
4. Vanna White turned the lit up letter and found a full-fledged character development decision wedged in between the light and the box turn space, she snuck it into her pocket between her alter-tits, and turned the letter and smiled really white, and after the show she went home and hid in the closet and vibrated the developed character into an arc against her systematically decimated hymen.
5. All my best friends are people I don't see enough to hate.
6. 'Oh you're a writer? What's your novel about? Have you read Christopher Moore? Have you read All the Sad Young Literary Men? Are you sad? Dude you are just so sad and jealous.'
7. ** HTML GIANT IS CURRENTLY RUNNING OPEN CASTING CALL FOR REALITY TV SHOW BASED ON THE LIVES OF INTERNET WRITERS, THE SHOW IS UNDER CONTRACT ALREADY WITH MTV, THIS IS NOT A JOKE, YOU MUST HAVE PUBLISHED ON ELIMAE, DOGZPLOT, BACON BEEP, LAMINATION COLONY AND ANAL DESIGN MAP TO BE CONSIDERED. FWD YOUR RESUME TO SOME EMAIL SOMEWHERE, WE'VE GOT IT SET UP TO FALL INTO OUR LAP AT THE DINNER TABLE, GENE'S GOTS A KID, I HAVE AN IMPENDING GOITER. **
8. 'Will there be free booze?'
9. Suntrust Mortgage. Bye stock market. Part time work. Grading papers. Word count. Cover letter. New book day. Grease buffet. Dong farm. 'Shark Sandwich? Shit Sandwich.' Anal mission. Zachary German.
10. Bye.