gordon lish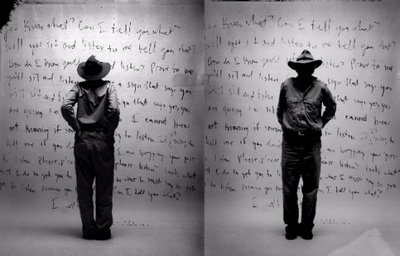 [Giancarlo Ditrapano sends word of Lish's upcoming class in NYC -BB]
So you still want to be a writer? Ah man, you are relentless! Good for you and all, but it's getting kind of annoying, so here's your last chance for a shot at immortality. (But if it doesn't pan out for you after this class, you've got to promise me you'll just go to law school and give up your dreams, okay? Okay.) Here's your golden ticket, Charlie. Don't choke on it: The Mercantile Library in NYC and Noreen Tomassi have organized another superb class for this summer. Every Monday, starting June 7th and ending on the 23rd of August, Gordon Lish will be teaching again. He took a little break (ten years) but started up again last summer. Due to how wonderfully that went, he is coming back for more. The classes run from 5 o'clock until around 11 or 12. Whew! That is a lot of hours, huh? So many hours! And all beside each other, one after the other! But you won't believe how fast the hours fly by. The energy in that room could power a train.
N.B. If you have any ego whatsoever, or your feelings are easily rattled, or you think you've got Gordon's number and you just might have something to teach the class yourself, then you should probably bag it. You are already dead in the water, my friend. But if you are prepared to throw it all away and start anew, here is your chance. Yeah, yeah, I know what you've heard about the Lish classes. I've heard it too. Who hasn't? But instead of sounding like an idiot after spewing a bunch of garbage about them and then saying you've never taken one or even met Lish, why don't you take the class so you can really back that garbage up, huh? Wouldn't that be great? For once talking about something you actually know about? What do you have to lose? No, really. What do you have to lose?
Here's the link. And you're welcome.
Today at the tree-tucked magic barn of Grey Matter Books in Hadley, MA, I bought for $8 the very first issue of Genesis West, the magazine Gordon Lish edited pre-Quarterly, so we're talking on the fun bus with Neal Cassady and not out to lunch with Raymond Carver. Grey Matter Books had the entire set of Genesis West, all seven volumes, except now they don't, because Nat Otting owns six and I own one.
In this 1962 issue is an interview between Lish and Jack Gilbert, whose book Views of Jeporody had at the time just won the Yale Younger Poets Series award. After the break are two cool excerpts from the conversation, one about that old hobbyhorse of poetry's relevance, and one in which Gilbert takes to task the aesthetics of the Beat movement. The whole interview is terrific, and I post these excerpts not to signal unequivocal agreement with Gilbert's grouching, but to air for the consideration of contemporary relevance some pretty solid gnashing from the early mouth of a major poet.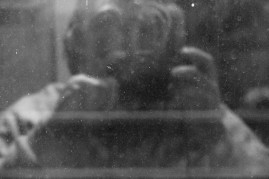 M Sarki with an interesting defense (I guess) of Gordon Lish at EWN. I found the intrigue here in Sarki, not in Lish (not so riveting to revisit the Carver thing). Not sure I've seen such reliance on another in judging an individual work. Sarki sends his poems to Lish via mail then gets a YES, NO, or SO SO written on the poem. Sarki writes:
But after so many years of working with him I pretty much have a feel for what he'll like and what he won't. I get mostly a Yes these days.
This Saturday I gave a one-day seminar on Gordon Lish and the Lish school(s) of writing at The New School. A lot of what I spoke about I've written about on this site, and some of it may be posted in the future, when its written form is a bit more polished than lecture/discussion notes, but for right now I just wanted to share one tidbit from the class. Actually, it happened before the class. And actually, it didn't even happen to me. I was sitting in the classroom, and the first student walked in. He was holding a copy of "Guilt," a story from GL's collection What I Know So Far that I had assigned as pre-reading. He told me that he'd been looking it over in the elevator, and the man next to him had noticed what he was reading. He said the man was a good bit older, and presumably affiliated with the program, because if you weren't taking a class or teaching one, you wouldn't be there on a Saturday. He said the man leaned over and remarked irritably to him: "Everything Gordon Lish says is lies." Then the ride was over and they parted ways. He came into class and told me this story. It made me feel like it was bound to be a great class, and moreover, despite the gray sky and freezing rain, a wonderful day. I thought, that, right there. That's why I love Lish- he brings it out in people.
Blake Butler
—
It is all the same to me–the goddamn fancy phony rug, what's on it and its fucking whereabouts.
Gordon Lish, 'How to Write a Poem'