Heather Christle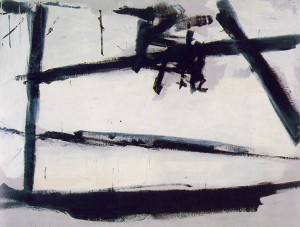 At the Juniper Festival a few weeks ago there was a panel about The Future of Poetry. The panelists were Evie Shockley, Cathy Park Hong, Heather Christle and Rebecca Wolfe. It was good, cutting edge, perhaps too polite but definitely the sort of thing that is supposed to happen at panels.
Rebecca Wolff said poetry doesn't matter and it sucks that poets, who are smart and engaged people, are wasting their lives on something cloistered and anonymous (my words) when they should become civil servants, business people, people who can make a difference. Essentially, the world is missing the poet's perspective in areas where they are needed.
I could be paraphrasing this in an unacceptable way, just so you know. But that was the gist. READ MORE >
When reading the work of prodigiously–okay wildly–talented contemporaries–people like Natalie Lyalin, Heather Christle, Sabrina Orah Mark, Chelsey Minnis, Claire Becker–I tend to think first:
I love this. This is essential and beautiful.

And then at some point, my thoughts turn to my own work, and a voice says,
I can't do anything like this.
It is all too easy to stop at that point, and stew, and–to drown out the voice–spend the next part of the day doing something that isn't writing.
But the voice isn't done talking.
That is going to have to be okay. There are other things I can do.
Listen to that, and return to your writing. This is the next step.
It's not as if Chelsey Minnis can do what Sabrina Orah Mark does. It's not as if Sabrina Orah Mark can do what Chelsey Minnis does. This is the whole point.
The live reading is over, but we may post archival footage later.. thanks to all who tuned in.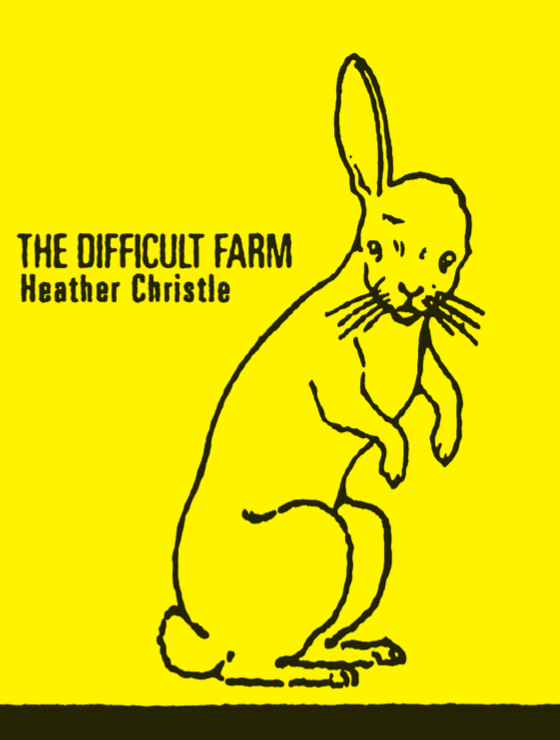 You can get Heather's first book of poems, The Difficult Farm, from Octopus Books and all orders from now to midnight tonight will also receive a copy of Tuned Droves by Eric Baus and Undersleep by Julie Doxsee for free!.
Thanks to everybody who tuned in. Next month we'll have Dorothea Lasky, author of AWE and the forthcoming Black Life, both from Wave Books, February 24th at 9 PM. Mark it!
Don't forget to come back right here tonight for the first monthly Live Giants reading with the radical Heather Christle, who will grace us with something else. To watch the reading, tonight you'll find a post at the top of the site around five minutes till 9:00 PM (Eastern, so 6:00 PM on the west coast and you can do the other math). You'll be able to watch it on the site, or follow a link so you can chat and ask questions or otherwise type at Heather in chatforum style. We'll kick off at 9 Eastern sharp! Her cat Hastings will be there. Hope you will too.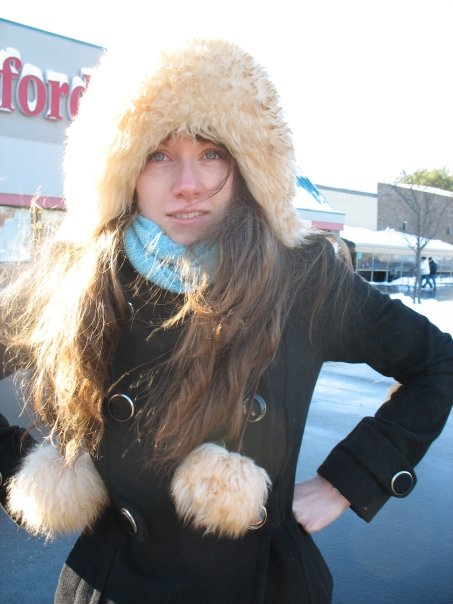 Blake Butler
—
Don't forget this Thursday at 9 PM Eastern time marks the kickoff of our monthly online live reading series, Live Giants!, featuring Heather Christle, author of The Difficult Farm, live from her home in Atlanta. More info at RSVP at Facebook.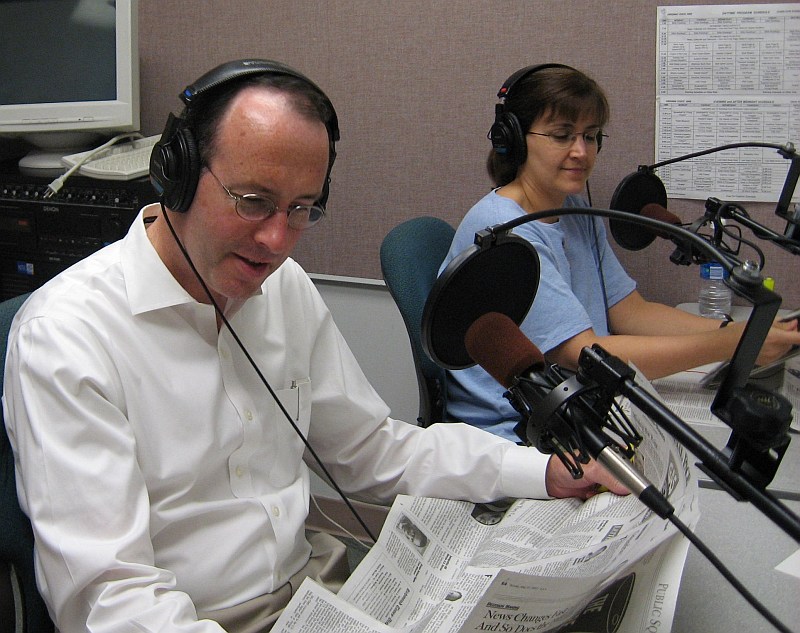 Excited to announce today a new monthly feature we've been drumming around for a while now, and finally ready to kick it off for 2010, HTML Giant Live Giants, a monthly reading series hosted right here on the site.
On the last non-Friday weekday of each month we'll have a writer we love reading from their home, or perhaps surprise locations, via live streaming, 20 minutes or so followed by a chatbox-prompted q/a. With so many excellent people all over the place, and all the invites we get to readings that we wish we had a time/space portal for, we hope this will help fill some of that gap, and without necessarily putting on any pants.
The inaugural reading will be that fabulous Heather Christle. Mark your calendar to show up around here on Thursday January 28 at 9 PM Eastern and witness her incantations and brainspeaks. BYOB. No RSVP.
The very generous Walser & Co / Robert Walser Society of Western Massachusetts is giving away two limited edition Heather Christle broadsides of her poems "Vespers" and "Barnstormer" from Notnostrums and Nor By Press respectively.
What do you have to do? All you have to do is leave a comment on their blog with the name of your favorite bookstore! That's it. Maggie the cat will randomly pick a winner. Easy, no heartburn, only the heart cola of Christle's poetry.
Stay tuned for tomorrow afternoon, when we introduce the final poem of H.C. Week. Keep your brains full of that light stuff.