kickstarter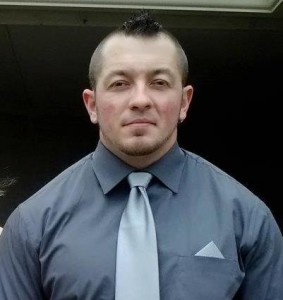 "I've been learning about and drawing dinosaurs since I was a kid," explains Herschel Hoffmeyer, creator of the Apex Theropod Deck-Building Game, now on Kickstarter. "I even won a dinosaur art contest at a local library when I was very little. I was made to create these guys and bring them to life."
Apex Theropod looks like a dinosaur-lover's nocturnal emission…and Herschel himself might be the biggest dino-enthusiast you'll ever meet. "I have National Geographic's The Ultimate Dinopedia and the super-sized book Dinosaurs by David James. I really love what the indie company Lukewarm Media has done with their game Primal Carnage," he gushes, adding as an afterthought that he hasn't actually been able to play said game yet.
According to his Kickstarter bio, Herschel is an 8-year Army veteran and Game Art and Design student at the Arts Institute International in Kansas City. Intrigued about how his Army life segued into his current saurian pursuits, I contacted Herschel for an interview. "Apex started as a simple prototype dinosaur-themed game used for an assignment in one of my game design classes at the Arts Institute International of Kansas City," he explained. "After seeing my game concepts compared to others, I knew I had a knack for game design. Shortly after, I worked on many different prototype games under the same dinosaur theme, game goals, and playable class ideas."
"The dinosaur theme was definitely the theme from the beginning, just because I thought it would be really fun to play." As for the mechanics, they were inspired by the Legendary: A Marvel Deck-Building Game, published by Upper Deck Entertainment. Like other deck-building games, Legendary starts each player with a small deck of relatively weak cards (in this case, S.H.I.E.L.D. agents). However, over the course of the game, they can use these cards to "recruit" more powerful, iconic Marvel heroes into their deck, and the winner will be the player who builds the cleverest deck in the shortest time. This evolution from humble beginnings is a potently addictive formula, which explains the explosion of popularity deck-builders have experienced since they were popularized by Donald X. Vaccarino's Dominion in 2008. Herschel isn't naive to the economics of the situation: one reason he selected the deck-building format is that, since the bulk of their contents are composed of duplicate cards, deck-builders are relatively inexpensive to manufacture.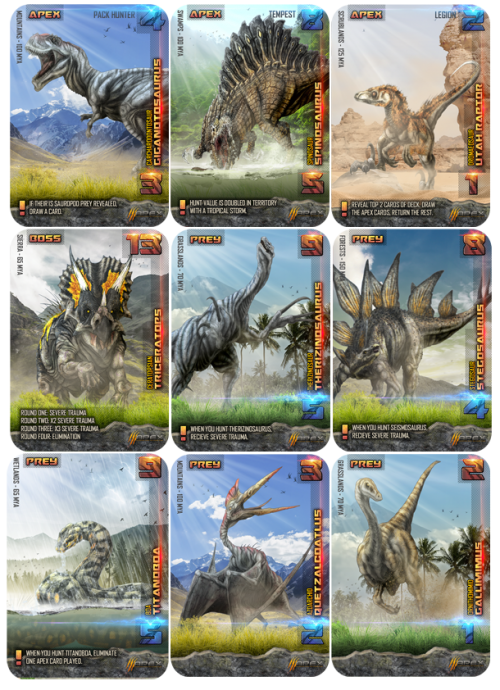 This evolutionary gameplay is also the perfect complement to the theme of becoming the world's top saurian predator. Herschel explains, "Most of the game's mechanics are shaped around the theme, and three are really unique to the game. The first is the territory-based decks. With the environmental deck affecting those territories, that drives a sense of environment immersion. The second is that each player has a nest. The nest is separate from your playing deck and unique to whatever dinosaur you're playing as. In the nest, you hatch cards that consist of just your dinosaur, and you also bring any prey hunted back to your nest to eat later. The third unique mechanic is the unforgiving boss battles. To dominate each territory, you have to fight off the other competing apex predator of that territory, and that is the boss. In a 5-player game, you have eight total bosses, and in a single-player game, you have three bosses and one ultimate boss."
Random
/
Comments Off

on Herschel Hoffmeyer, Dinosaur Enthusiast
March 12th, 2014 / 11:00 am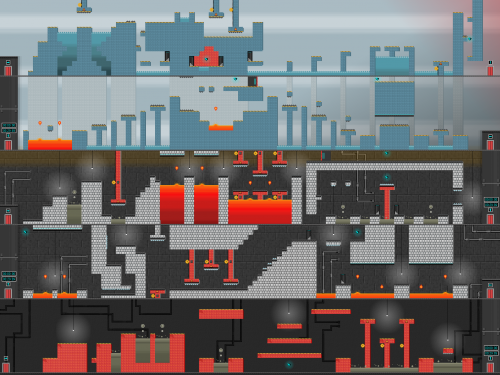 I first stumbled across Pixel Press via a Fastcodesign article that described Pixel Press:
Even as games have adopted incredible graphics and physics, we still love to play 2-D side scrollers. One reason is that, for independent programmers, they're now relatively simple to code. The other, bigger reason is that they're still fun.

Pixel Press combines the best of both of these worlds: creation and play. It's a Kickstarter-backed iOS app with hopes to allow anyone to draw their own Mario-esque sidescrolling levels on paper, then photograph those levels to play on screen. Once digitized, users can add textures and preset skins. They can even tweak the hero, the music, and the level's general physics before sharing the levels with friends. And it's all easy enough to do without ever learning to code.
I was immediately sold. I was already feeling nostalgic about drawing our own side-scroller levels on paper and navigating through them with paper cut-out characters. And too I was thinking of possibilities of using such an app in the classroom.
The app is currently seeking funding through Kickstarter. The Kickstarter page and their website have tons more information on the app, but here's also this video that gives an overview of what Pixel Press is all about:
I recently had the opportunity to pose a few questions to Pixel Press creator Robin Rath. Here are his responses:
Got some dollar dollar bills? Support six kicking poets kick it through the US.
The Line Assembly Poetry Tour and Documentary might even be coming to a city near you.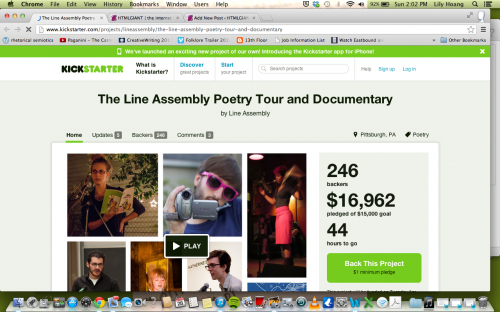 I love them. You should too.
Web Hype
/
Comments Off

on Support POETRY now
April 28th, 2013 / 4:05 pm
Mike Kitchell: his big screening log.
Nassim Nicholas Taleb: "Don't tell my publishers, but as soon as I see a book of mine in the stores, my book is dead for me. My book is only alive when I am still writing it otherwise it does not respond to me anymore (Socrates who hated the written word said the same about the statues of Daedalus: you cannot talk to them). I only like to talk about things (LIKE THIS) I am writing." and "I was explaining Antifragility to my Italian publisher: a writer is antifragile, a blue-collar worker robust, others fragile. If I beat up an economist, I would spent a few days in an Italian jail, but book sales would shoot up and my message wd be authentic. People would be convinced of the validity of my DeVany-style workout. If a corporate executive did the same his career …" Both of those from his Facebook.
Kickstarter: Howard Glitch, a multimedia jigsaw puzzle.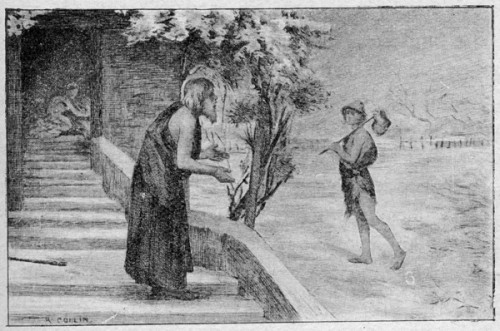 This morning I backed three fantastic literary projects over at Kickstarter. I am a fundraiser by trade, and watching all those fundraising videos kind of raised my ire. All three of the fundraising campaigns I backed had huge problems with the structure, arguments, conception, and tone of their videos and accompanying text. I thought: Why can't these people fundraise right? Then I thought: Because no one's taught them. (To be clear: these three projects are all worth funding. Very worth funding. I urge you to back all three of them.)