Secret Santa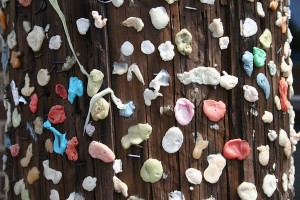 Bookslut has an Indie Heartthrob Holiday Gift Guide posted. Various indie heartthrobs have kindly offered their tasty Christmas gift ideas.
Good work, Bookslut.
From the guide:
Anne Horowitz (Soft Skull Press): I've been checking out the beautiful books from Mark Batty Publisher. At the indie press fair a couple weekends ago, I was torn between Urban Iran by Charlotte Niruzi & Salar Abdoh and Grafitti Japan by Remo Camerota. Both books are visually pleasing as well as thorough and informative guides to their subjects, and I would be glad to see either of them underneath my Christmas tree, if I had one.
Do it, people, and goodnight.
Web Hype
/
Comments Off

on Bookslut Gift Ideas
December 17th, 2008 / 3:24 am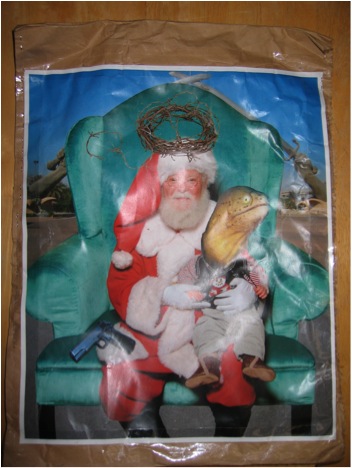 Based on the emails I've been getting, there are some cool gifts out there. According to my list of confirmation emails, about half of the gifts have been purchased/sent out out to all of you. Things so far seem to be running smoothly.
Reminder to all of those still wondering what to get: time is running out.
In the meantime, I discovered this 'thank you' post by Michelle Panik. Have a look to see what her Secret Santa sent her. A brief preview of the joy to come for all of you.
Also, due to popular demand, I have reopened accepting new Santas until this Thursday at 5pm CST. If you missed out, it's not too late to sign up.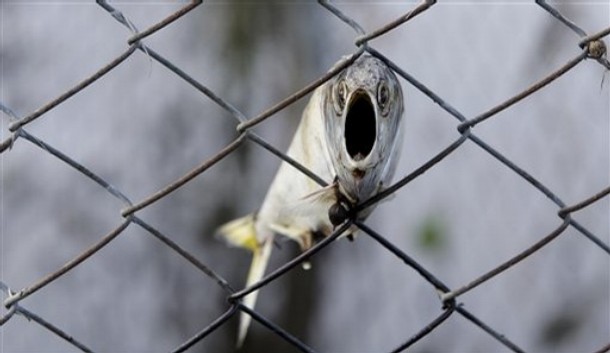 In my email from Fence:
Dear Friend,

This year, give the gift of Fence.

Subscribe a friend (http://www.fence.fenceportal.org/subscribe.html) and we'll send a gift-wrapped issue with a card indicating this is a present from you. We'll even use your return address so they'll never guess what's in the package.

$17 = one year
$30 = two years
$300 = a lifetime of Fence

Make sure to write "gift" in the "Special Instructions" field of our merchant interface, in the Shipping Address section.

It's fast, easy, and cheap, and we promise to get it there in time, if you subscribe by 5 pm on December 17th. (http://www.fence.fenceportal.org/subscribe.html)
Secret Santas, do work.
Uncategorized /
56 Comments
December 15th, 2008 / 5:33 pm
From Ben Segal:
Dear HTML Giant,

I admit a bit of self-promotion here, because I wouldn't have found out about this probably if they hadn't included my book, but I thought you might be interested in knowing about this:

What to Wear During an Orange Alert, which as you know interviews and writes about a lot of the people regularly contributing/featured here, just released their 'Holiday Guide.' It has a nice little write up of Sam Pink, plus also 4 other emerging writers, plus a list of the favorite 10 books of the year, 10 small presses doing cool things, and a bunch of art/music/random recommendations as well. It's a nicely laid out guide to a lot of very exciting small press/general independent media releases from the last year and I thought that it might be of use to Secret Santas and also public Santas and Jews like myself who never actually do Secret Santas because they only make purchases for ex- and/or possible future girlfriends, but still like to buy those gifts from small presses.

Best,
Ben
I downloaded the 'Holiday Guide' last night (took me about ten minutes or so), and I'm slowly picking through the PDF file. Lots of recommendations for those looking for gift ideas and for those just interested in seeing what's new.
Take a look.
Thanks to Alicia Pernell of Yippee Magazine for the tip as well.
In my (and probably your) inbox yesterday was this from McSweeney's, bless their hearts:
M c S W E E N E Y ' S   C R A Z Y   

E X C E S S I V E   

S A L E 

Apparently something's going wrong with the economy. An econopocalypse, we heard. Thus, we have put together an emergency bailout package for the book-buying public. Once again, almost everything on our site is half-off, or even cheaper, for just a few more days — soon it'll be too late to guarantee Christmas delivery, so now is the time.

And once again, we've got everyone on your list covered. We've restocked the immediately beloved "What Happens in La Brea Tar Pits, Stays in La Brea Tar Pits" t-shirt, and we've piled high the stacks of Comedy by the Numbers for your insufficiently funny friends. For all the hungry nondenominational holiday-enthusiasts in your life, there's Lemony Snicket's Christmas story The Latke Who Couldn't Stop Screaming, and for the impatient McSwys newcomer we've got the Instant Gratification Subscription. There's lots more on the site, and everything's cheap, so click here.

And still the bonus: if you order more than $60 from our site, you'll get your choice of either Michael Chabon's Maps and Legends or Nick Hornby'sShakespeare Wrote for Money, as a free reward. All you have to do is spend $60 (not including shipping); then, at checkout, find the promo code field and enter: 
– MC01 if you want MAPS AND LEGENDS 
– NH05 if you want SHAKESPEARE WROTE FOR MONEY

Maybe you missed your chance before, or maybe you just want to stuff even more stockings. Either way, do not deny yourself these simple pleasures, the joy of giving and/or hoarding. Please go now: http://store.mcsweeneys.net.

The Second Crazy Excessive Sale ends this Friday.
Remember, here's some more stuff to buy if you're a Secret Santa.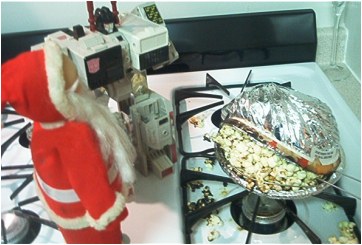 Here's the email I just sent out to you Secret Santas in case some of you have insane spam filters (if you're not a Secret Santa, please disregard or something, I don't know):
Hi Everyone,

Thank you for signing up for our Secret Santa thingy. I have finally gotten all of the Secret Santas assigned. I used a fancy random number sorting system in Excel. I typed random numbers very quickly into a column and then sorted everyone's names by those random numbers in an ascending order and then pasted that list against the master list.

I will begin sending out those assignments later tonight.

So, the purpose of this email is to go over a few things. I will try to keep it as clear as possible.

1) Because the main idea behind this exchange was to support independent presses/journals/authors/etc, we strongly encourage you to choose a gift from that 'world.' If you're unfamiliar with the small press world, then have a look at the links over at Newpages.com or check the HTMLGIANT archives for various presses/journals that we've spotlighted. Many of these presses/journals are also running holiday specials at this time. We'll try to spotlight more of these in the coming weeks. Also, feel free to email me back (SECRET SANTA ??? in the subject field) if you have a question.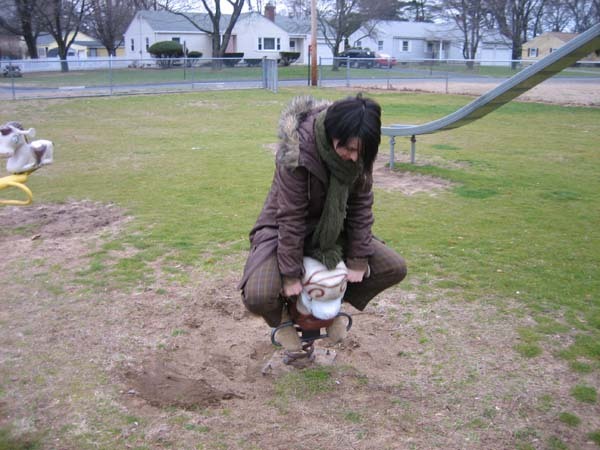 So we'll stop taking new Santas now. 129 of you signed up, which broke my last goal of 125. 
Good work.
Look out in your email and on this site for more stuff. I'll have the random assignments out soon. My plan is to do that by this Monday. That way everyone will have plenty of time to purchase and send things.
For now, relax, go play.
I'll take care of everything.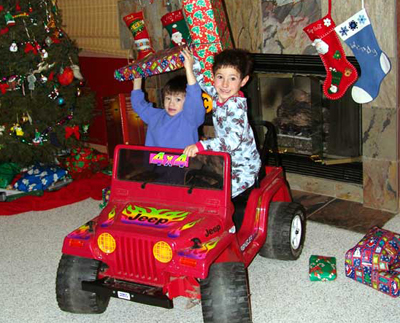 Above is you and your Secret Santa before the exchange.
Below is you and your Secret Santa after the exchange.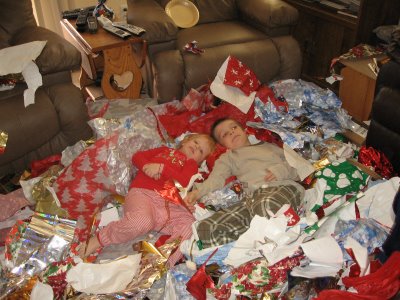 I will continue to accept signups through midnight (CST) tonight. Then I'll begin assigning randomly the Secret Santas.
Do it.
Be a Secret Santa and support independent authors/presses/publishers.
You just might like it.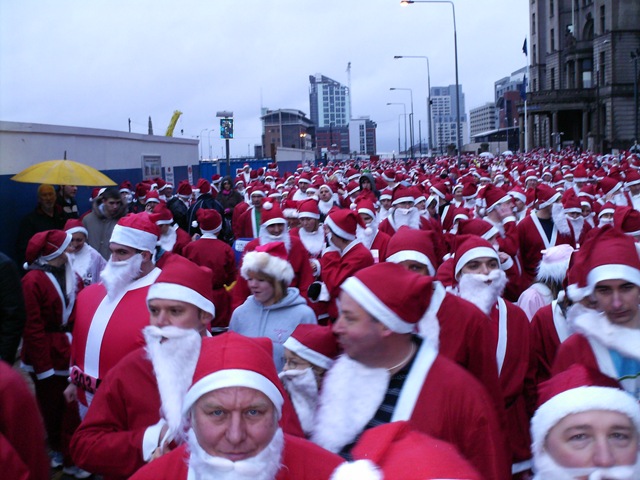 That's right. 100 of you have signed up for our Secret Santa Gift Exchange for Independent Literature. Things are happening.
Hooray!
One of you has even signed up twice!
Okay, what should the next goal be? 125?
If you've signed up and you're wondering what to do next, don't worry. I'll have an email/post out to you with details about the exchange as soon as we get every last name on the list.
Remember, December 5th is the deadline.
Thank you everyone who has signed up so far for the HTMLGIANT Secret Santa Gift Exchange for Independent Literature. As of right now, we have 60 people signed up to take part in the gift exchange, including some people from the United Kingdom. I am amazed; this has sort of gotten out of hand. So thank you for this.
So. We have nine days until the due date. Those of you who are participating, I ask you for your help in spreading word. Some of you have already blogged about it; great stuff. Keep on doing that. Do other things too. Those of you who are still trying decide, well, you have plenty of time. I suggest you take Thanksgiving to think it over. Hopefully, you'll get drunk and email us. Unlike other things that happen when you get drunk, this is one you won't regret.
Let's try for 100?