Stephen Elliott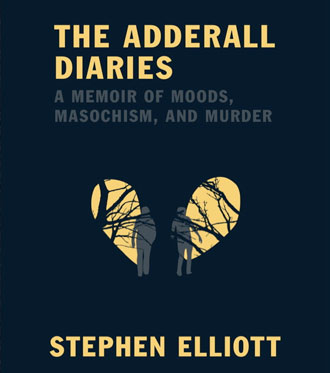 HTMLGIANT and the RUMPUS love each other; everyone knows that. We also work together often; everyone knows that too. It's like this office romance everyone is really okay with and maybe even roots for because it's between two basically likeable freelancers who are each a dozen freelancers, none of whom ever actually go to the office, and if they did it wouldn't be the same one anyway. Which is another way of saying it is AWESOME. But given that fact, it seems ludicrous to pretend to anything like objectivity or critical distance about Rumpus-editor/steam-engine Stephen Elliott's new book, The Adderall Diaries. Therefore, I decided to drop all pretense and just write him a letter that says what I think of his book, which, by the way, is officially available today. (Click through to see his generous offer of free used galleys for would-be readers who make less than $25k/year.)
Dear Stephen,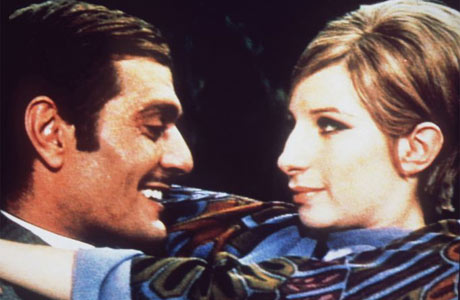 OPEN CALL: The Rumpus is looking for funny women:
Elissa Bassist talks about the under-representation of women in humor. Her consideration of this trend happily includes links to all seven (only seven!) female-authored Shouts & Murmurs columns of the past year. After you've read about the problem, you, too, will likely be hankering for a solution. Well, be your own solution! That is, if you're a woman, and if you're funny. Read the Guidelines for Funny Women Submissions to the Daily Rumpus . It says the deadline is September 15th, and then the "additional deadline" is never, because you should never stop writing. I'm not sure if that means this Funny Women thing will recur at Rumpus or if it just means you should love and believe in yourself–but stop bothering Elissa about it after September. Seems like the easiest thing to do would be to write something funny now, and not have to worry about it later. But that's just me–and I don't qualify.
Also, this is less by women, and less funny, then above, but it's still really good. From "Why I Write," by Stephen Elliott (click thru quote to essay).
In my junior year I dropped out of college to go to Amsterdam, where I found work as a barker for a live sex show. I wrote my first short story about that experience and, back at school, entered it in the undergraduate fiction contest. The story won first place out of 80 entries. One of the professors told me it was a good story, "but I can tell you've never been to Amsterdam." I laughed at him. But now I can see what he means. The Amsterdam in the story wasn't real—it lacked the specificity of detail that brings a location to life. But it was different from the other stories in the contest.
Uncategorized /
21 Comments
August 24th, 2009 / 10:09 am
If you're on the Daily Rumpus mailing list, then you already know that Stephen Elliott wasn't kidding when he promised to send a letter every single day. He writes about whatever's new on the Rumpus, or on his mind lately, or if he maybe needs a place to crash in the UK. They're all fine and good, as daily mass emails go, but his most recent missive really stood out to me. He seems like he's really firing on all cylinders right now, and so his letter is reproduced in full after the jump. After you read it, you'll probably want to go to the site and sign up for the mailing list, so you too can get nifty notes like this every day. READ MORE >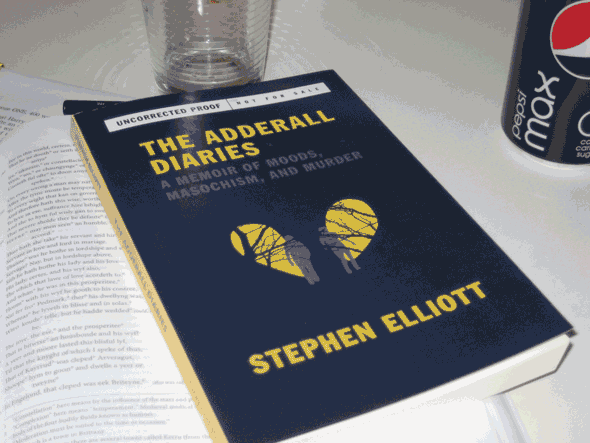 A month ago, both J. A. Tyler and I wrote Stephen Elliott and asked to be included as destinations for an advanced copy of his forthcoming book, The Adderall Diaries (which you can still do). We were instructed to read the book within a week and mail it to the next person on a list of readers. While it was nice reading The Adderall Diaries for free this way, thanks to the generosity of its author, any sort of information we can recall about the book is likely flawed or just wrong. The book has left us, and is with other people now. Neither J. A. Tyler or myself have any way of verifying any specifics referenced in our conversation.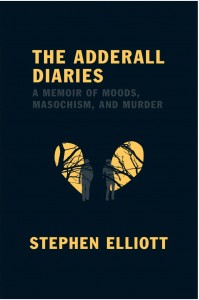 Head prognosticator of the ever-lovely Rumpus, one Mr. Stephen Elliott, author of, among other things, the amazing 'Happy Baby' that remains in my mind as one of the most brutal and visceral autobiographical novels I've read in the last 5 years, is offering folks potentially interested in checking out his new memoir forthcoming from Graywolf:
I have a few advance copies of my forthcoming true-crime/memoir The Adderall Diaries, to give out.

The book will be published in September, but if you send an email to adderall@therumpus.net I might send you an advance copy (I also might not, we'll have to see how this goes, I've only got a couple). Here's the hitch, if I mail you a book I'll also email you the address of the next person to send it to. You have a week to read it, then you have to send your copy to the next address. First class postage is $3.04. So this is not totally free.

In your email please include your address and a little bit about yourself. Priority given to people who are verifiably real.
Anybody interested in taking Mr. Elliott's fine offer up and reviewing the book for us here at the Giant, please contact Stephen and see if you can wrangle a copy, and let me know. :)
Either way, this is one to get excited about.
Hey it's been a while since we spoke with Stephen Elliott about The Rumpus, the awesome online magazine he runs.  So I thought that this would be a good time for us to check back in and see what the site's up to this week.
"Winston Smith is 39" by James Warner.
Winston Smith is 39.

And, rereading 1984 for perhaps the fifth time, so am I.

I notice now how conscious he is of being middle-aged. Orwell tells us early on that Winston has a varicose vein above his left ankle and has to take his time walking up seven flights of stairs. He has difficulty touching his toes when instructed to do so by the instructress on the telescreen.
A Long Interview with Bill Ayers.
What we thought fascism would look like was that it would have two faces: the face to black people was going to be increasing depression, increasing economic hardship, and the murder of Fred Hampton, Mark Clark, Martin Luther King, and Malcolm X. That's what fascism looks like. That's exactly what it looks like. Targeted assassinations. Terror against communities. I was in Detroit during the riots of Detroit, I was in Cleveland during the riots in Cleveland, I was in Chicago during the riots in Chicago. And what that looked like was fascism. They were lining up bodies in Cleveland like cordwood. It was disgusting.

The face of fascism in the white community would be conspiracy trials. What we envisioned for ourselves were endless trials, endless prison sentences, conspiracy indictments. And it was all happening. I was indicted on two federal conspiracies. My wife was on the Ten Most Wanted list. That's what fascism was going to look like. That's what it did look like.
Even Sugar, the advice columnist, gets in on the social meltdown action!
Dear Sugar,
How in the fuck am I going to survive the econopocalypse? Seriously. What's your plan? Do you have a plan? What should my plan be? Holy. Fucking. Shit. I am so scared.

[She responds:]

[…]The long dream of American consumption is over. Gil Scott-Heron told us this would happen 25 years ago. Nobody listened. That's our national specialty, it turns out. That and porn. You can count on the government to keep printing money – it's what they do when the tea leaves read "busted" – but the real recovery program will be taken on by you, brother. Your personal economy is just about to wave bye-bye to the inefficiencies of abundance.
Speaking of porn,  one of the (relatively) more upbeat pieces currently on the site is this addition to The Rumpus Oral History Project, featuring porn performer Lorelei Lee.
Porn was an incredibly therapuetic thing for me. I got to go into rooms with people and experiment with being vulnerable in a place where I had no emotional responsibility. I went into work and people said, "What do you want to do today? What don't you want to do today?" Nobody ever asked me that before in terms of sex. I could decide at any time that I never wanted to go back. I had to be there for four hours for the shoot and I got to deal with whatever the emotions were afterword on my own.
Not that everything in LL's essay is sunshine and simultaneous orgasm, but it's a fascinating insider's take on an endlessly complicated subject. Also, fyi, the link to LL's piece is SFW but several of the links from the piece are not.
Uncategorized /
3 Comments
February 23rd, 2009 / 1:13 pm