THE INTERNET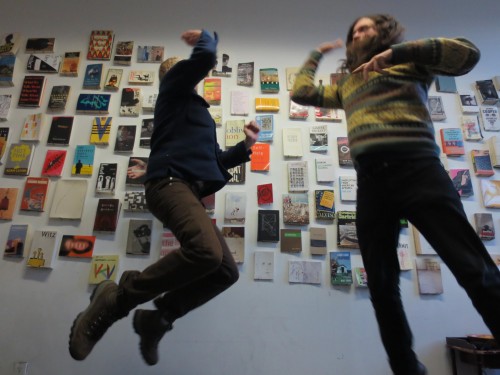 (photo credit: JoAnna DeLuna of Bushwick Daily)
When news broke about the Mellow Pages "hoax," I wasn't laughing. Actually, I was downright pissed. After a few days, though, I realized that my anger didn't lie with Matt and Jacob—or Mellow Pages or Exxon Mobile or Kanye West—but with myself. I reacted in a very solipsistic way: I had contributed to their Indiegogo campaign; I am a member of the library; I've donated (and will continue to donate) a copy of a Big Lucks book to the library; I've recommended that people check out the library and contribute to their campaign and visit the space and get to know those cool bros. I wanted them to stay open. But why hadn't I done more? Do I even have a stake in Mellow Pages? Would things have changed if I suggested something besides "take the (fake) money and run?" And why does my opinion matter in the first place?
I mentioned to Matt and Jacob that I planned on writing about my reactions to their project. After a few emails, we decided it might be more valuable to just talk. The conversation is messy, disjointed, long, and probably very rudderless. But I still think it's important. Because if there's one thing this project has taught me it's that there's no cut-and-dry formula to support our community.
Of course, we're all contributing something here. I am but one minuscule cog in the refurbished turbine engine that powers this rinky-dink dirt bike. Whether it's money or time or love or futons, we all give something. But we can't say that we all expect the same thing in return for our support. Maybe that's not good. Maybe that's a problem.
So maybe it is worth keeping this conversation alive.
—
Mark: When did you guys decide to go ahead with "#Mellowghazi?" Was it a spur-of-the-moment decision, or had you been plotting/planning for a while?
Matt: First off my man, Mellowghazi, the term, is not our doing. And isn't in line with what we were thinking. We weren't doing it to be funny. We took what we did very seriously. People feel quickly. Especially on the internet. Mellowghazi is a reappropriation due to that quickness, a way to divert direct contact with what was happening through a comedic cloud. People need time to think. I mean, I hate to start this way, but reflection eternal, like Talib says. You got to keep slowing down and think about the water, whatever the fuck that means.
Systemic limits to growth require that the inevitable recommencement of the solar trajectory scorches jagged perforations through such civilisations. The resultant ruptures cannot be securely assimilated to a metasocial homeostatic mechanism, because they have an immoderate, epidemic tendency. Bataille writes of 'the virulence of death'. Expenditure is irreducibly ruinous because it is not merely useless but also contagious. Nothing is more infectious than the passion for collapse.
-Nick Land, "After the Law"
LECTIO IX: Beyond Novelty, Into The Uncanny
LECTIO X: Shame and the Texture of the Flesh
LECTIO XI: Artaud as Arrogance Without Ego
LECTIO XII: When Nothing is Real
This is the first installment of what I might call Litblogging Wis Frvr or something like that. Sort of an anthology-in-progress.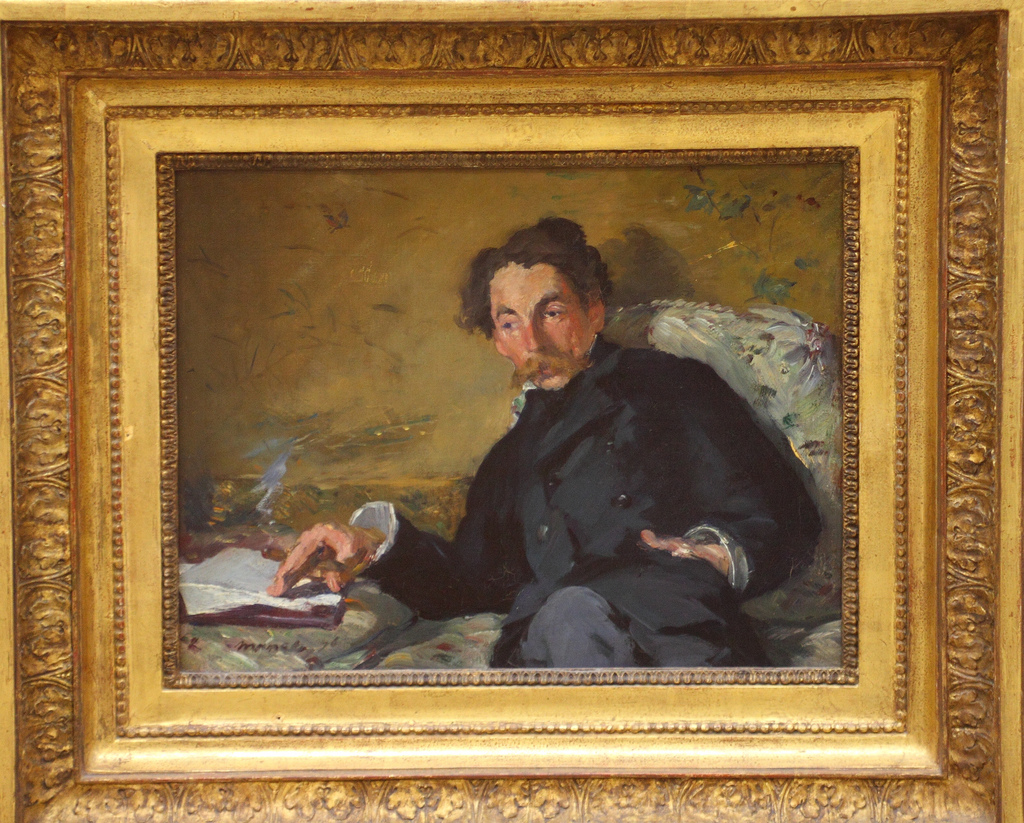 The Book: A Spiritual Instrument

by Stéphane Mallarmé
I am the author of a statement to which there have been varying reactions, including praise and blame, and which I shall make again in the present article. Briefly, it is this: all earthly existence must ultimately be contained in a book. READ MORE >