Jimmy Chen
An Open Response re: HTMLGIANT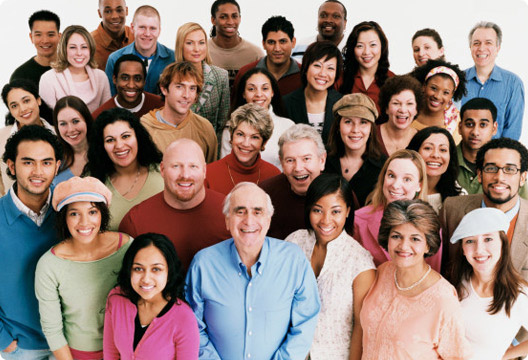 The following are answers to questions posited by Brandon Scott Gorrell about HTMLGIANT. I don't think he was being sarcastic, and I will honor these questions with sincere answers. I am not trying to put him on the spot. I think BSG is one of our best writers around, and I respect him. These answers are respectful. [*Disclaimer: this is not a solicited interview. BSG asked these questions on his blog, and I merely answered them. He and I had no direct discourse.]

what happened to htmlgiant
I think you mean, maybe, like it's 'different,' or worse, 'not as good.'
was it something inside me or inside htmlgiant
I feel like you've been more alienated lately, like you fake-deleted your blog, and came back from NY depressed, and you are questioning your existence more and more. So 60% of it is you, but 40% of it is HTMLGIANT.
i used to read htmlgiant feeling excited
I think when it first started, there was a rush of excitement that has since diminished. Posts used to get 200+ comments, now it's 20+ on a good day. I think, if a journal or website is to last, it needs a) devoted contributors and b) a consistent ethos. I think we have both.
now i feel a little bored and alienated
That's probably 88% you, sorry. I will admit we are 12% boring and alienating.
when i open comments sections to htmlgiant it often leads to feeling alienated
Same here Brandon. The comments can be very intense and heady. It's odd, because we go from dick jokes to arguments about Lish. I think this is the charm with HTMLGIANT – like we're the kooks or something. I hope I'm not deluded in thinking that.
sometimes i stare at the comments with disbelief
I think you're talking about the massive intellectual/theory arguments. I don't think they are 'bad,' but I can understand why it bothers you. A lot of this, again, is your disposition. You are on the bottle half-empty side of things. It's that north pacific rain bro — look what happened to Eddie Vedder. If something is non-sarcastic (and I've read that phrase from you a thousand times), then you tend to be cynical about its prospects. But yes, HTMLGIANT can be 'excessive.'
it feels, suddenly, that htmlgiant got very serious about something
See, here's the deal: I don't think we could remain interesting cracking jokes or being charming. Sooner or later, I think readers would get tired of us – so the only thing 'greater than us' is the content (literature) we write about. And it's hard to seriously write about a book or writer without seeming serious. We could rhetorically lace everything with sarcasm, but I think that would be even more annoying than just trying to be serious.
john cheever
Are you referring to the post about Cheever?
i think i find the content in htmlgiant less relevant to my life
It does seem that way.
before, during the 1-2 months after its launch, i remember finding it relevant and interesting
I will answer this as a contributor: When it started, I had a huge repository of things/ideas I wanted to convey – so I 'blew my load' quickly. Now, I struggle to find things to post about. I don't know if other contributors feel this way. I would attribute the first two months to somebody 'busting their load,' and now that the novelty is over, we are simply here. If ejaculation is to be our metaphor, we are looking at porn right now, and 'load busting' is invariable. Please stay tuned.
has there been some kind of shift in tone/character of comments/posters
There was actually and 'internal' email discussion regarding tone. Put simply, some contributors didn't like the 'gay cock ass bitch fag' stuff and some contributors didn't think we should fall into the political correctness thing. On one level, it's hard to be taken seriously when you sound like a 14yr old boy or 32yr old severely immature person (that would be me), but on another level, I think mandatory PCness is shite. The agreement was to not censor oneself, though I think posters are more self-conscious than before.
has there been a shift in values at htmlgiant
Probably, maybe. I dunno.
i think there has been a shift
There you go then.
have there been email conversations addressing tone, language, appropriateness
Ha! You are very intuitive!
and if so, why
Justin spear-headed the discussion as I recall. I'm not calling Justin out, in fact, he does more for this site than any other person I think. His posts are actually 'publishable' (in non-selfblog form). Justin is fuckin' for real.
have mfas taken over htmlgiant
I hope not.
i feel, sometimes, that htmlgiant has a certain stance on literature, and that stance aligns with the stance of the new yorker, or something, and that this stance is represented by a frequent tone or subject matter in htmlgiant
I don't think so. Yes, we will write about Cheever or Lish, but come on – most of our posts are on Tao Lin or Sam Pink, or other indie people NYer would never write about (this might change for Tao…). I know that Blake makes continuous efforts to herald deserving 'lesser known' voices and pub houses. A lot of our ideology was carved out by Blake, and the only thing NYer about that kid is a wad of chewing gum under the shoe.
i feel that the diversity of tone was one of the first things i consciously articulated, excitedly, during my excitement about the existence of htmlgiant
HTMLGIANT has a fag (Sam Pink), a jew (Justin Taylor), an 'old lady' (pr), and a colored person (Jimmy Chen). We are the NAACP of literature.
it felt good to see an 'extremely juvenile' post next to a very 'serious' post and to believe that htmlgiant was created in 'recognition' of a 'scene' that existed then; also to promote the idea that no tone/style of writing was better than another
Seriously though, I do see what you mean. Hopefully we'll read this and brain storm more. I think we should have funnier and more absurd posts. The newer posts do seem sorta NYer or manifesto-ish.
Thank you Brandon for taking the time to think about HTMLGIANT. I look forward to your eventual haircut.
Tags: depression, dick jokes, htmlgiant
363 Comments