June 2012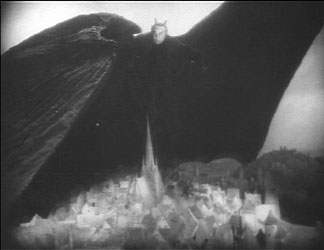 I've devoted some time to determining whether a sound is rain, wind, or traffic. Maybe old people, or at least old monks, can accept a sound without an apparent source. Because the source does not change the sound itself. A reality check is a more serious thing than a wake-up call.
Nor, as it pertains to the arts, is "realistic" an at-all useful descriptor of a work. There was a period of art and letters called Realism, but the Modernists and Post-Modernists who rejected the Realistic mode were not rejecting the attempt to record reality; they rejected the way the Realists thought they were doing it. They thought the Realists didn't get the representation of reality right. Hence fragments, streams, layers and meta-layers, lists, cuts.
When people say, "I don't like realistic novels," I can't figure out what they mean. What kind of novels are they talking about? I would put it to you that they don't know, either.
The fundamental error in the thought and literature of the West is the conception of dreaming as the opposite of reality. Dreams are not metaphors, wishes, or fantasies. They do not contain symbols or hidden truths. More to the point, reality is not accessible to us; our senses filter and ferment it, and organize it so that we may survive. Dreams, we experience in total. What we perceive in a dream is the dream itself.  READ MORE >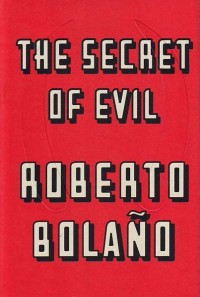 The Secret of Evil
by Roberto Bolaño
New Directions, 2012
192 pages / $22.95 buy from Powell's
Rating: 7.3
We now have a new book (in English) of Bolaño's fiction, presumably one of his last (FSG is releasing the unfinished Woes of the True Policeman later this year, an extension of the Amalfitano section in 2666). The Secret of Evil is a collection of Bolaño's fiction found on his computer after his death, comprised of many pieces that appear unfinished. As Ignacio Echevarría's introduction notes, and as readers will already be familiar, Bolaño's texts can tend toward inconclusiveness. The typical Bolaño ending culminates in anti-climax, things sort of petering out, trailing off indiscriminately, people boarding planes, looking down desolate streets, etc. So what's interesting in these pieces is figuring out which are truly finished and which are still works in progress. READ MORE >
I've literally got piles & piles & piles of books in my office.
So maybe my summer reading list is a bit ambitious. But I'm excited and optimistic.
Started my summer off with Man in the Holocene by Max Frisch (Harcourt Brace & Company, 1979) & just beginning Sátántangó by Laszlo Krasznahorkai (New Directions, 2012) which I'm super excited about. And afterwards I'll have a good excuse to re-watch Béla Tarr's beautiful film.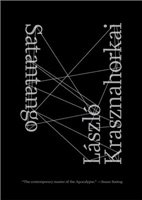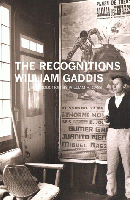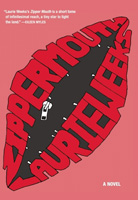 And then:
The Recognitions by William Gass (Dalkey Archive, 2012)
Milkbottle H by Gil Orlovitz (Dell Publishing, 1968)
The Man Without Qualities Vol. 1 & 2 by Robert Musil (Vintage, 1995)
The Conscious Universe: The Scientific Truth of Psychic Phenomena by Dean Radin (HarperOne, 1997)
On the Origin of Stories: Evolution, Cognition, and Fiction by Brian Boyd (Belknap/Harvard University Press, 2009)
Zippermouth by Laurie Weeks (The Feminist Press, 2011)
The Loop by Jacques Roubaud (Dalkey Archive, 2009)
I Hotel by Karen Tei Yamashita (Coffee House Press, 2010)
The Sense of An Ending by Julian Barnes (Knopf, 2011)
Always Coming Home by Ursula K. Le Guin (Bantam Books, 1984)
The Philosophy of Surrealism by Ferdinand Alquie (University of Michigan, 1965)
Habibi by Craig Thomson (Pantheon, 2011)
Occult America: White House Seances, Ouija Circles, Masons and the Secret Mystic History of Our Nation by Mitch Horowitz (Bantam Books, 2009)
Pataphysical Essays by Rene Daumal (Wakefield Press, 2012)
All the Garbage of the World Unite by Kim Hyesoon; trans. Don Mee Choi (Action Books, 2011)
The Shock of the Lenders by Jorge Santiago Perednik; trans. Molly Weigel (Action Books, 2012)
The Number and the Siren: A Decipherment of Mallarme's Coup De Des by Quentin Meillassoux (Urbanomic/Sequence Press, 2012)
The Sky Conducting by Michael J Seidlinger (Civil Coping Mechanisms, 2012)
 You and Three Others Are Approaching a Lake by Anna Moschovakis (Coffee House Press, 2011)
 The Listeners by Leni Zumas (Tin House, 2012)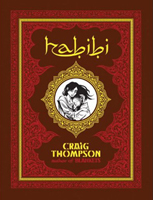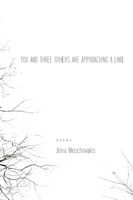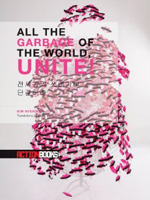 What's on your summer reading list??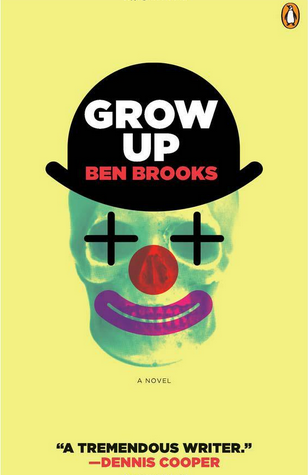 KRAMERBOOKS
1517 CONNECTICUT AVE NW
WASHINGTON DC 20036
05/29/12
10:34:54 A.M.
what is that? that is eye-catching. what is this cover? i like this cover. oh. ben brooks. i know ben brooks. this is a great cover. the skull + clown makeup + clown nose + Xed out eyes + Clockwork Orangey hat. i think. "cross out the eyes." someone had posters of tom morello and britney spears and he Xed out both their sets of eyes and it was funny, and ironic in the case of tom morello because he actually admired him. oh. dennis cooper. good vibes. this blurb is punchy. one single solid blurb. a novel. a novel. white on black. grow up. hmmmm. little penguin in the corner. is the font for "Ben Brooks" the same for "Dennis Cooper" and do they differ from the red of the clown nose. little penguin in the corner. black and white on orange. $14.00. damn. independent bookstore though. $14.00. damn. square author photo. "careens." "teenage debauchery." the design here, the package. "Ben Brooks is a magical imp…" that is a bad-ass cover. $14.00. "Ben Brooks is a magical imp who pumps out dark nuggets…" "get high with friends, finish his novel [this novel?], alleviate his best friend's suicidal depression, seduce…" "…dark nuggets of poetry…" wait a second. i think i actually met ben brooks. pretty sure i met him at the pop serial party at AWP chicago and said "aren't we facebook friends" and he was like "i wouldn't know, i have over 1000!" what the fuck. gloucestershire? fuck this shit. maybe that was someone else. actually, pretty sure that was someone else. oh, a quote from Los Campesinos! is that like Against Me! or something? pretty sure i saw them at Warped Tour as a child. hmmmmm, checking phone:
READ MORE >
This one's easier to do than the dictionary clusters, but similar in principle. First, you look up a word in a thesaurus and collect every synonym for it. Then you write through that cluster of words.
Let's try it with "bald." Synonyms include:
bald, baldheaded, bare, bare-bones, bareskinned, barren, bleak, clean, denuded, depilated, disrobed, divested, dour, exposed, glabrous, hairless, head, in one's birthday suit, naked, nude, peeled, plain, primitive, rustic, severe, shaven, shorn, simple, skin head, smooth, spare, spartan, stark, stripped, subdued, unadorned, unclad, unclothed, uncovered, undressed, unembellished, unrobed, vanilla
(To get this list, I copied the first three entries at Thesaurus.com into Notepad, then deleted all the extra text, then arranged the synonyms alphabetically in Excel, then deleted all the duplicate entries.)
Now let's write something with that:
I slept with a bald woman once.