Roundup
The author drives is a series of articles about automobiles by Erik Stinson.
MERCEDES S SERIES COUPE 2012 
I SEE THIS SHIT ON BUSHWICK AVE; NOTICE THE V12(?) ENGINE DECAL AND HOW FUCKING SMOOTH IT HOVERS AT THE CURB BELOW THE OLD GREYSTONES NEAR MYRTLE. IS IT A DRUG THING OR JUST A BAVARIAN STEEL LOVER, WHO WENT ALL IN? WHO KNOWS? WHO CARES? – IT'S A HEAVY PUSHED-OUT RIDE. YOU IMAGINE THE STREETLIGHTS BOUNCING OFF THE BUBBLE GLASS EVEN WHEN IT'S STANDING STILL.
CHRYSLER 300 2006-2014 (Above)
EVERY DAMN MODEL YEAR THIS ONE GETS MORE LEGIT. PEOPLE LOVE THIS CAR FOR IT'S BULK, I GUESS. THE WHOLE THING LOOKS HEAVY, SERIOUS, AND A LITTLE BIT BAT MOBILE. YOU SEE EM WITH THE MATTE BLACK RIMS. YOU SEE EM WITH THE AFTERMARKET BENTLY GRILL. THEY ROLL REAL SLOW AND PARK REAL NICE. JOHN VARVATOS EDITION WHO? I GUESS PEOPLE ROLL THROUGH IN THE DODGE VERSION OF THIS, THE CHARGER, BUT IT'S NOT REALLY MY PREFERENCE AND SEEMS WAY WAY LESS EMPIRE STATE OF MIND.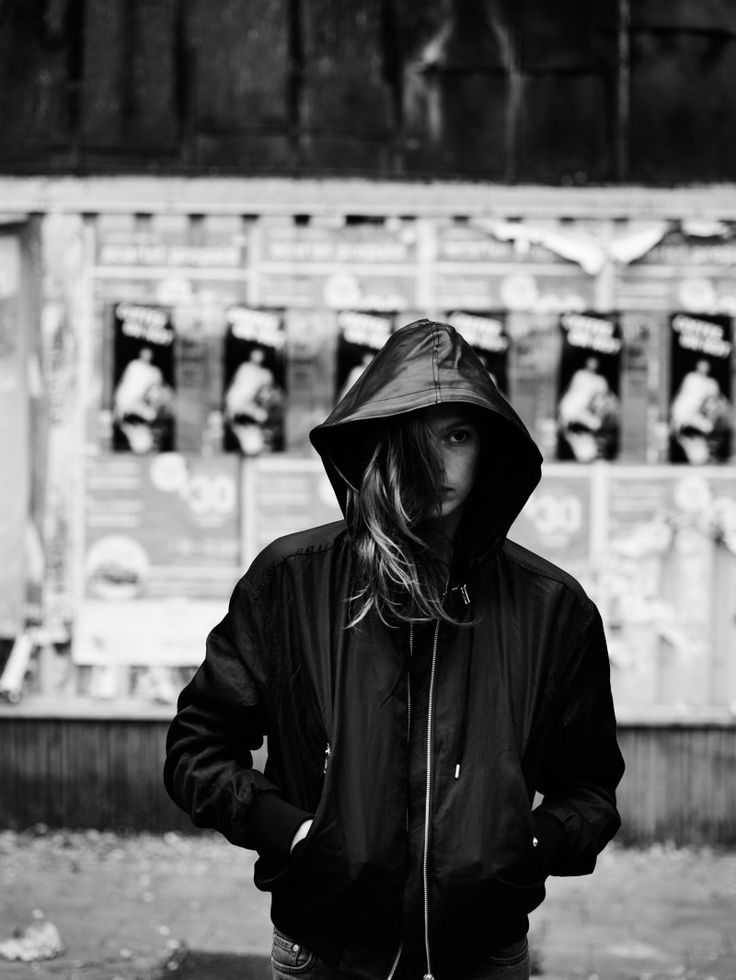 Last nighttime, while trying to figure out if it'd be more appropriate to eat chocolate chip pancakes or cocoa pebbles for supper, my teddy bear Kmart sort of suddenly mentioned that there was a fair amount of occurrences in literature and perhaps I should tell of some of them.
Me: "Really?"
Kmart: "Uh-huh."
Me: "K…"
On Sunday, Stephanie Berger will hold her first Poetry Brothel of the fall season. It's at 102 Norfolk Street, starting at 8pm. The charming Irish boy editor of New Yorker  Poetry, Paul Muldoon, will be there.
Yesterday, Carina Finn, for the first time in a rather long time, posted on her Tumblr, TH@SBRATTY. Her topic was the poetic life. "My life felt poetic only in the sense that hurt was the constant, and sadness, and want," reveals Carina. "Not that I have been sad for forever, no one is, not even Hamlet, or Emily Dickinson." Maybe so, but as long as they were on earth they were probably sad, as this place is filled with lunkheads who stare at screens 24/7/365.
Someone who is speaking about sadness as well is artist Bunny Rogers, who recently declared: "My depression is my commitment to drama. Viewing life as theatre creates a detachment that allows me to process an otherwise crushing environment of extremes."
Though it is fall now, obviously, it used to be summer, and though summer is vulgar, this summer a relatable  collection of poems and stories was published, meaning Gabby Bess's Alone with Other People. This, too, is sad. One story is about a girl who "constructed herself as the modern tragic figure who would sacrifice herself for whatever."
Unquestionably, the world is an utterly awful place, and it needs to go away fast.
Some things I've recently learned that it might benefit you to know:
1.) Did you know that, after Bruce Lee died, there was a cottage industry of films "starring" the recently-late martial arts star? I didn't, but they exist (and are sometimes called "Bruceploitation"). For instance, witness The Dragon Lives Again, aka Deadly Hands of Kung Fu, aka 李三腳威震地獄門 (1977), the entirety of which is currently up at YouTube watch it quickly:
In it, according to le Wikipedia,
The deceased Lee meets a number of pop-culture icons, including Dracula, James Bond, Zatoichi, Clint Eastwood, The Godfather, Laurel and Hardy, The Exorcist, and even 1970s soft-porn character Emmanuelle.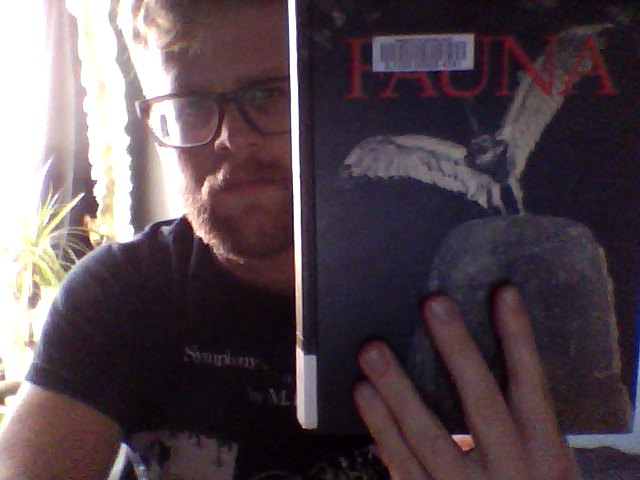 Since it's more or less exactly half-way through the year, I thought I'd get a head-start on my normally year-end reading roundup & post the first half now, because this results in far less work for me at the end of the year. I can't tell if I've been more or less insane than normal with my reading habits this year. I can never really tell. Anyway, here we go, here's what I read from January through June:
01 – Twentieth Century French Avant-Garde Poetry, 1907-1990 – Virginia La Charité
Nice over-view of the major movers & shakers associated with poetry in France throughout the 20th century. While I'm still insistently anti-Surrealist (despite my utter obsession with more than a handful of dissident surrealists), I'm not entirely ideologically opposed to the authors insistence that it is most likely Surrealism which charted the entire course of the 20th century's poetics.
I picked this up to read primarily because it has a section on the poetry that came out of the Tel Quel group, but was also pleased to discover an entire section dedicated to the "neo-formalists"–a name I'm not quite on board with, but I suppose it works–a group of poets from the 70s & 80s including Anne-Marie Albiach & Claude Royet-Journoud. Being obsessed with these poets, their écriture, I've been wanting to read a critical appraisal of their work for a while and was more than satisfied to be able to do that here.
02 – Serie D'Ecriture No. 4 – ed. Rosmarie Waldrop
A spectacular collection of French poetry–mostly work that hasn't popped up anywhere else, including to my particular excitement a section from Danielle Collobert's first book, Muerte, & also the entirity of Anne-Marie Albiach's "WORK VERTICAL AND BLANK." Exciting enough to re-integrate my renewed insistence upon the work of these poets.
03 – Tagged: Variations on a Theme – Kevin Killian
Kevin's just the sweetest! Also, my butt is in this book so maybe I'm biased, but it's a very lovingly assembled collection of naked male people posing with a Raymond Pettibon drawing. Halpern's essay is interesting, though ultimately perhaps a strange beginning, although it is very smart.
04 – Eric Orr: A Twenty-Year Survey – Thomas McEvilley & Eric Orr
Eric Orr is a revelation. Fitting the perfect lineage of my interest in art, between Yves Klein, James Lee Byars, Terry Fox, John Duncan & even Gregor Schneider in some capacity, Orr is my favorite new person to be excited about. I encountered his painting "Blood Shadow" at the MOCA in LA and immediately fell in love–the piece pulled me to it. I hadn't heard of Orr so I snapped a photo of the placard and was astounding to find, upon returning home, that there is little to no information on Orr on the internet!
This book, which I got from the library (though would desperately like to own) is amazing, more of an artist book than a catalog, though it does have full-color plates of some of Orr's work. Orr is magick, working magic, and this is a great little book.
READ MORE >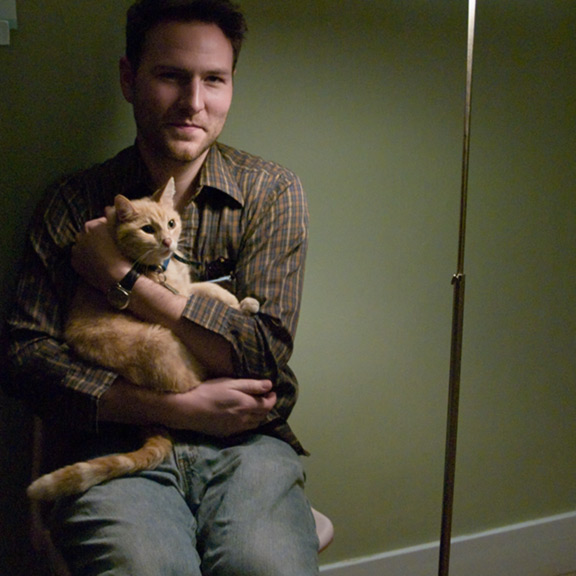 We get a ton of books for review consideration on my desk for The Volta. Even though we tried to run weekly reviews for a year, that still didn't seem to touch anything but the best stuff off the top. So, I've pulled out a dozen or so that I'm really excited to read this summer: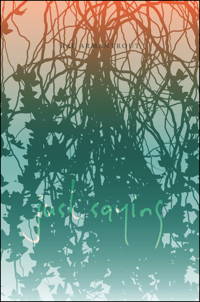 Rae Armantrout's Just Saying is the follow-up to the follow-up to Armantrout's Pulitzer Prize winner, so I won't be surprised if it gets less attention than Versed or Money Shot—though it shouldn't. I'm halfway through it, and it's just as good:
A woman writes to ask
how far along I am
with my apocalypse
What will you give me
if I tell?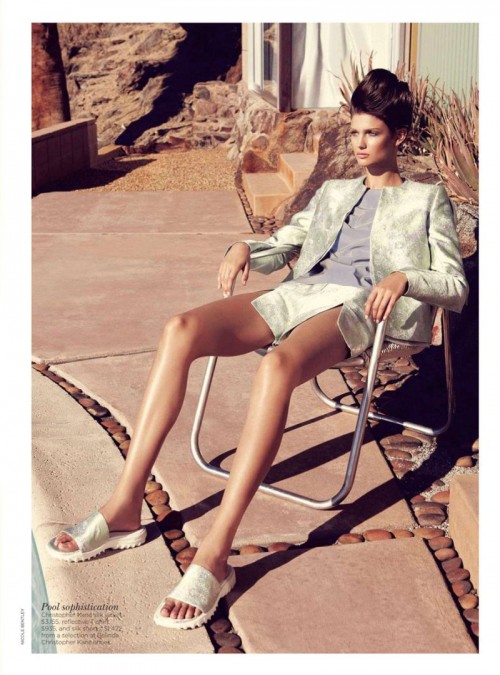 Much like Mary Tudor and Anne Boleyn, summer and I are the antithesis of amicable. I hate heat. I heat sweat. I hate seeing human skin. I hate swimming. I hate sunlight.  All of these tasteless traits are allotted a starring role in June, July, and August. Already, I want winter to come. The cold, the frost, snow, booties, mittens! Winter is sort of more elaborate than summer. While I never want to be a part of this world, (and by this world, I mean you-know-whos with you-know-what values), I really don't want to be a part of this world in the summer. Since Mary refused to recognize Anne as England's queen, I'll refuse to recognize summer. Instead, I'll read books (one, obviously, should always read books, since it's one of the utmost Christian activities), including:
FunSize&BiteSize by Ji Yoon Lee: She resembles a cute tiny kitty who everyone wants to pet, only no one actually does, since nearly everyone is aware that if you attempt to do such a thing then she'll bite you, and while that bite may not hurt much at first, eventually it'll turn into a disease much more fatal than the kind gay people get.  A preview: "Fetishize my misery / Not white American male's."
I Will Never Be Beautiful Enough to Make Us Beautiful Together by Mira Gonzalez:  She seems sad, depressed, moody, discontent, and all the other things that most anyone with any perceptiveness would be right now. She also has a rather captivating name. "Mira" is light and delicate, like a fine piece of fabric. "Gonzalez" is also the last name of the former Texas Ranger baseball player Juan Gonzalez. This All Star constantly hit home runs, which are quite dramatic. Preview: "i feel like 400 dead jellyfish in the middle of a freeway."
Lemonworld & Other Poems by Carina Finn: She's basically a modern princess (one of the poems in this book is titled "modern princess") who has come home for winter break to visit her mommy and sigh flippantly and eloquently at the whole entire universe. Carina likes yummy food (browniemix), fashion accessories, like ribbons, violence ("peace is a field of graves"), and the types of things Gertrude Stein would like — "16-year-old girl looking to buy a moustache." To spotlight her forceful mercuriality, Carina includes plentiful exclamation points, one of the most comely types of punctuation marks ever. A couplet: "don't trump the mode / there's a rabbit in the marshmallow!"
Pageant Rhymes by JonBenét Ramsey: Last summer, the cute Tumblr literary corporation Bambi Muse published Baby Adolf's Nursery Rhymes to much acclaim. Even presumed adversities (presumed, due to a certain trait) were laudatory. "Nothing to complain 'bout here," was Saul Bellow's hearty response. This summer, Bambi Muse will publish a collection of couplets by the sensational JonBenét. The verse touches on yummy victuals, fashion, and other things. A couplet: "Cheddar broccoli soup is most profound. / I was killed in my pink Barbie nightgown."
Taipei by Tao Lin: This  boy, though a straight boy, seems like a manipulative psychopath, so I'm invariably curious about his compositions.
TwERk by Latasha N. Nevada Diggs: A little bit ago, Joyelle McSweeney posted about these poems. From what I've read, they contain the qualities of a circus as well as a loud, unmitigated drag ball. Even the author's name teems with theatrics. Nevada is home to quite a few cinematic creations, like Casino (a mafia movie) and Liberace (a boy first and now a movie starring Michael Douglas and Matt Damon).
The Diary of Anne Frank by Anne Frank: I've read this book bountifully, obviously, and I will continue to do so during the summer months (and I'm not talking about the Sex and the City version either!) Caitlin Flanagan says Anne is an "imp, a brat, a narcissist, a sulker, a manipulator, a manic talker, a flirt, and a person who insisted on the rapt attention of everyone around her at one moment, and on the pure privacy that all misunderstood people demand at the next. "
Petocha/Chiflada by Monica McClure: The sharply chic Mona is publishing a bratty chapbook with wtfislongsdrugspress, a new press founded by Carina and Stephanie Berger, the princess of The Poetry Festival. It's invariably estimable when tiny, pretty girls work together on a particular project, it's kind of like an episode of The Babysitters Club.
The Bible: A ton of people are on a path to hell, but by perusing this text (not just for summer, either) they just may be able to take the trail to heaven, where Edie Sedgwick and Edith Sitwell convene tea parties.
Sorry that it's now a week into February of 2013 and I've just now finally finished my 2012 round-up, kinda takes a lot. Some books get more attention than others, but hey that's the way the cookie crumbles. Please enjoy.
66 – If You Won't Read, Then Why Should I Write? – Jarett Kobek
The repeated insistence that find me tampering my potentiality of reviewing Jarett's books in any real capacity are always tempered by him being my "bestie" or whatever. I mean, though really, this book had me thinking a lot, and most of that "thinking a lot" comes out in the interview I did with Jarett.
67 – Dodecahedron – Tom Mallin
This is one of those weird 70s novels with a weird & awesome covers that I almost always love that I discovered via GoodReads one night and immediately requested from Link+ (SFPL's version of "inter-library loan"). It's… good, and I feel like (though this feeling comes mostly from the intensive aka "long" reviews of said book on goodreads…) there is probably more to it than I got on my initial surface reading, but there wasn't enough to make me really excited. It's a short book, and it's almost literally a nunsploitation film for the first two chapters but then it takes some weird turns into a static martyrdom and one can't figure out why, because the mystical nature of the protagonist as expressed in the introduction (first chapter? I don't remember) placates the characterization more as symbol than "psychological figurehead." Still, much more exciting than anything that's come out in contemporary times, so I shouldn't complain too much. Libraries rule, and this is an example of why.
68 – The Thirst for Annihilation – Nick Land
I decided that I urgently needed to re-read this book after finishing the essay collection Fanged Noumena. I had read this before, three years ago probably, and all I remembered was that the book completely blew my fucking mind and that it took me almost 4 months to get through the second chapter, which gets heavy into hard sciences and thermodynamics and was basically impenetrable. This time through I found the text as a whole far more accessible (I think I was far more 'primed' for this kind of reading at this point), and–barring the catastrophe of having to dry the book out and praying it wasn't water damaged (refer to my Two by Duras commentary in the first part of this list)–I tore through the book in something like 5 days. Having read an excessive amount of both Bataille & secondary readings of Bataille, I say without qualifying the statement that Land understands Bataille more than any one else who has ever written about him, he understands that to actually write about Bataille is to inherently embrace failure, that to adapt Bataille to one's own driving goal is to reduce Bataille to something disposable, and to try to form into Bataille is to refuse the idea that Bataille took so much time to develop, the idea of an entirely heterogeneous oeuvre. Beyond that, Land himself is a compulsively readable genius who is, as I've mentioned before, probably the only critical thinker other than Bataille himself that I want to read over and over again. The ideas in here are mind-blowing and amazing.
69 – Great Expectations – Kathy Acker
I've basically tried to read one or two Acker books a year since I started reading her. At first, when I discovered Acker, I really found her theory more enjoyable than her fiction, but the more I continue to read her fiction, the more I realize how fantastic it is, despite the fact that in certain ways each novel is a specific failed experiment. That doesn't matter though, what matters is that Acker is a genius and sometimes the best way to demonstrate genius is to prove you're not perfect, because if you're perfect you're not a genius, you're just artificial. Acker's fragmented narrative style works perfectly here, and there's so much beautiful language that haunts the story of the DESIRE IS MASTER AND LORD, timelessness versus time. I am only an obsession.
70 – Purgatorio – Raul Zurita
Second reading of this, though really I had forgotten so much of it I was convinced that the version I was reading (the older edition than the more recent printing) was actually different from the recent one. Still totally devastating, still totally amazing and heavy. Seems like Zurita is one of those poets who should be far more lauded than he actually is. But then again, poetry is a hardly lauded genre in any capacity, isn't it. Regardless, this is an amazingly moving book, & the heterogeneity of forms is a great way to move through a poetic space, really.
READ MORE >
I read some books last year. I'd like to tell you about them. Here's everything I read in 2012, part one.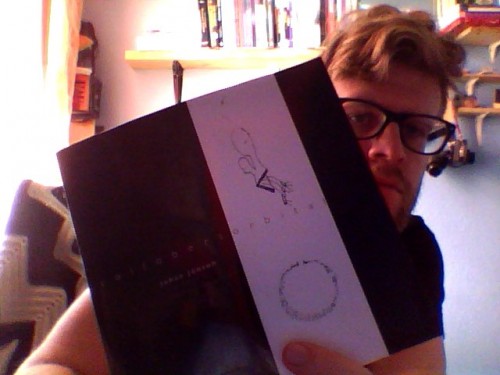 01 – The Wild Boys – William Burroughs
I've been reading Burroughs on and off since I was a Freshman in High School–& now, after all these years, I've finally read this one, and it's firmly secured itself in the place of "second personal-fave of Burroughs." (second only to Cities of the Red Night). Sontag considers the techniques in this extensively throughout her notebooks, and that's one of the more interesting things; it's formally very interesting and doesn't go on&on&on like, for instance, Place of Dead Roads.
02 – Architecture & Disjunction – Bernard Tschumi
I encountered this through an essay in the book Surrealism and Architecture (ed. Thomas Mical)–and then immediately requested it from the library and devoured it. It borrows extensively from Bataille in its dissident conception of architecture, how architecture works, it's affect, and more. It's fucking perfect.
03 – If I Falter at the Gallows – Edward Mullany
I bought a copy of this from Edward after doing a reading with him. I love his poetry; his twitter has always struck me as this bizarre between space of humor and despair, a truly abject horror at times, and the poetry, of course, is even beyond the tweets in its progression. There's something very dark and special about this book, and Mullany's readings are also very intense.
04 – Artaud Anthology – Antonin Artaud
Being in San Francisco without the bulk of my book collection I was craving Artaud, and this was the only thing immediately available from the local library branch, and I actually hadn't read this volume before (I've mostly worked through full books & the Calder anthologies) so voila. It's great, of course, and I think it makes sense that this volume would be enough to entice a generation of Artaud readers when nothing else was available.
05 – Atta – Jarett Kobek
One of my goals I made around the new year was to attend more culture event things, readings included, since that was the reason I had moved to California in the first place. So, I hadn't read Atta, but I knew I liked Semiotext(e) as a press & had enjoyed the event at City Lights for William E. Jones, so I went to Jarett's event. I enjoyed how sort of crazy his presentation was, so I freinded & messaged him on facebook & we became drinking buddies (we live in the same neighborhood). So what's weird about this book is that I became really good friends with the author about half way through reading it. So I feel like it perhaps shades my involvement with the book proper; which is not necessarily a bad thing since the one thing I do know is that it's a great book. It does some amazing things & it's simultaneously funny & solemn–as the subject matter would generally, of course, insist.