ben marcus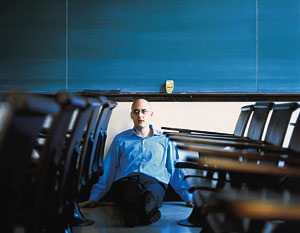 The following conversation between Colin Winnette (colinwinnette.com) and Ben Marcus (benmarcus.com) took place during the brutally mediocre winter of 2011.  Both men carved a desk along with extra elbowroom into the walls of their unnecessary ice huts and began a steady email exchange.  This was a final attempt to stay warmish.  Listed below are the contents of that attempt. Special Thanks to Cassandra Troyan   -The Eds.
Ben Marcus is the author of three books of fiction: Notable American Women, The Father Costume, and The Age of Wire and String. His new novel, The Flame Alphabet, will be published by Knopf in January of 2012. His stories, essays, and reviews have appeared in Harper's, The Paris Review, The Believer, The New York Times, Salon, McSweeney's, Time, Conjunctions, Nerve, Black Clock, Grand Street, Cabinet, Parkett, The Village Voice, Poetry, and BOMB. He is the editor of The Anchor Book of New American Short Stories, and for several years he was the fiction editor of Fence. He has recently served as the guest fiction editor for Guernica Magazine. He is a 2009 recipient of a grant for Innovative Literature from the Creative Capital Foundation. In 2008 he received the Morton Dauwen Zabel Award from the American Academy of Arts and Letters, and he has also received a Whiting Writers Award, a National Endowment for the Arts Fellowship in fiction, three Pushcart Prizes, and a fiction fellowship from the Howard Foundation of Brown University, where he taught for several years before joining the faculty at Columbia University's School of the Arts.
*Portions of this interview first appeared in the Winter 2011 issue of the Tex Gallery Review
CW:Could you talk a little about your upcoming book, The Flame Alphabet?  Its genesis and where things went from there?
BM: I'd been thinking for years about language as a toxic substance.  Language itself making people sick.  Speech and text, all of it poisonous.  If you read a road sign you get nauseous.  That was the original idea, but after Notable American Women I really didn't want to write another heavily-conceptual, modular book.  With that book, every new chapter felt like I was starting over.  I wanted to write something continuous, a straight shot powered by one voice.  I tried a lot of voices, forms, and approaches, and threw all of it away.  But then I was doing some reading on underground Jewish cults and I found a pretty natural way to connect a language toxicity to a really personal narrative, even if that meant liberal falsifications and misreadings, and a story sort of bloomed fast out of that: a husband and wife who are sickened by the speech of their daughter.  Literally.  So sickened that they have to leave her.  A situation so bad you'd have to abandon your child.  This really frightened me, and I couldn't even imagine it, which meant I had to chase it down.  That was the opening premise, and once I had that I wrote the book in just over a year.
Madras Press has announced the release of four new titles, each in short run, short sized book copies, sold with all proceeds going to the charity of the author's choice.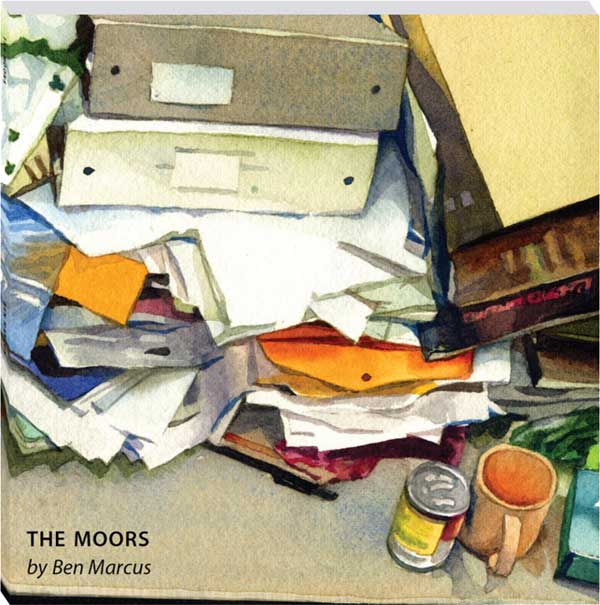 Among these is the first new standalone work by Ben Marcus in a long while, a 72 page book called The Moors:
The Moors is the story of a man, Thomas, whose understanding of reality leaves him at the prospect of encountering an attractive colleague while refilling his coffee at work; more so of the contents of his mind over the course of those feet from his desk, and the ensuing minutes. Along the way, shadows loom and bend, backs are turned, walls seem to move, and the passage of time is marked by the sounds of living objects colliding just beyond the sight of those who are listening. A breathtaking and claustrophilic story by Ben Marcus, written at a terrifyingly close point of view.
Also available is A Manual for Sons, an excerpt from Donald Barthelme's The Dead Father; a volume of three new stories by Ken Kalfus; and The Tiny Wife by Andrew Kaufman. I have the first series of releases from Madras and they are beautiful little objects, and each toward a great cause.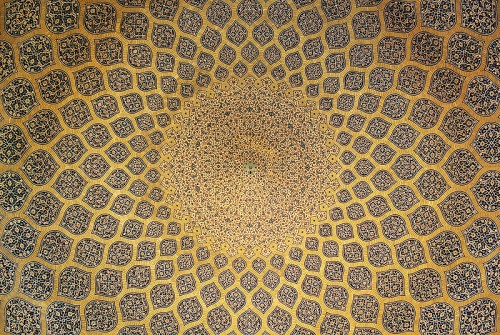 I hate blurbs on book covers, at least put that shit on the back if it's all you can do you think you have to to sell your shit and maybe you're right, I'm no good at selling it. A terrible telemarketer, I would probably make a mediocre regional fertilizer salesman, which is to say I would be shitty at selling shit. So you go on building bridges and stuff. I mean I get it. It's silly but I'm better at burning them britches. What I like is to consume my brain food from a plain colored box, like an Oreo milkshake, or expensive yogurt the way Muslims frown on figure drawing in the mosque. I think that's rad. Frown away Mohammad. Patterns are whatever. Pyramids are when. They are good to think on I think. I like to gaze at them and think on Gawd oh gawd the stars the trees. But my kind of cover is a naked Knopf hardbound from the 60s. Maybe I'm boring and probably it's vain but I don't want other people's opine opinions influencing my internal dialogue, not until I've digested my lunch which is to say eaten the text the film the album the thing and pooped out an opinion of some kind, however odd it might look oblong and oblique, not until I've had time to play with it to prod it to scrape and slice it beneath the blade of my tongue. But I like first for a thing to be in space like a rock in the ground pulsing tight 600 million miles a fucking hour going this is True btw, and then to have it there in my mouth in my ears my eyes huge like a fresh batch of fungus, a bunch of firecrackers going off in my bulb my skull my head. My favorite thing said in French is J'ai mal à la tête. To think of it rolls off the tongue like butter on bread.
As Jonathan Franzen solemnly graces the cover of TIME magazine, we got to thinking who of his peers were also deserving of a cover on other magazines, and what those magazines might be. Here are our top picks: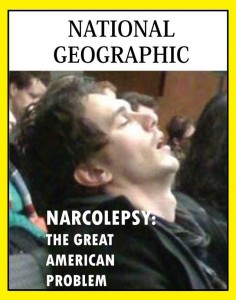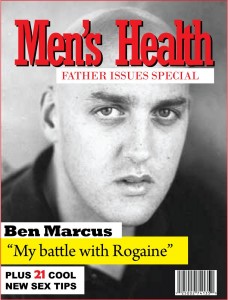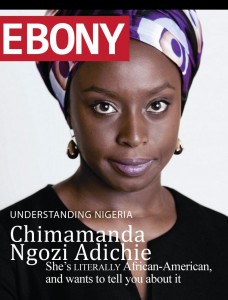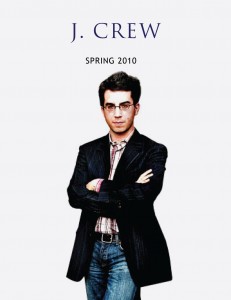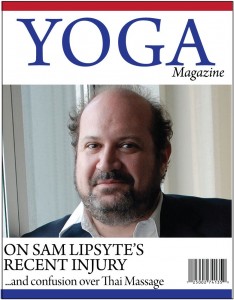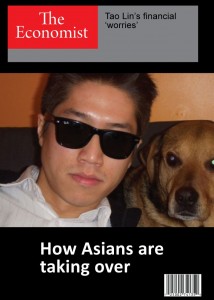 Blake Butler
—
We Are Champion Issue 2 is live, featuring new work by Jimmy Chen, Chris Oklum, Mike Young, Ben Mirov, Joseph Goosey, Tyler Flynn Dorholt, Miguel Morales, Mark Leidner, Reynard Seifert, and an interview with Ben Marcus about his forthcoming Flame Alphabet, who says, "I do this for myself, for my own standards, because I don't know how to do it for anyone else. I'm the only reader whose thoughts I have deep access to. It would all be guesswork to do this for someone else, to address someone else's standards."
Blake Butler
—
Reup: an excellent 2002 interview with Ben Marcus at Powell's.
Dave: Language is central to the novel, the lack of it or the forms it can take. And there's such a blur between food and language, so much confusion between those two.

Marcus: It's one of those deep concepts that drives me as a writer. It's constantly coming out of me. I'm always stuffing cloth in a character's mouth. I'm always trying to mythologize the mouth, to make language animated so you can see it coming out of people's heads, destroying objects. It's provocative to me to look at the body and what the body does as a force of nature. Take the attributes and turn the volume up on them just a tiny bit, or maybe spray them with some revealing jelly so you see a little more than what might be there. In the lie you're telling there might be some little parable, some revelation of what is real.

I feel so drawn to those notions and metaphors that I feel I can't write about them any more. It takes three sentences for me before I start writing about cloth. It's like a fingerprint. So I've set a rule for myself that the next book can have no wind, no references to weather, no cloth.
For my first contribution to Mean Week, I want to address something that bugs the living hell out of me: when attributing singular possessive nouns ending in the letter -s-, nothing changes from the way in which you attribute singular possessive nouns ending in other letters. Just add an apostrophe -s-. That is all. Don't change anything or do anything differently. This is very, very simple.
For example:
Philip Roth's novels are boring as fuck.
Ben Marcus's novels are fun.
You see how I did that?
I did not write: Ben Marcus' novels are fun.
[Because that doesn't make any sense – Ben Marcus is one dude, not plural dudes.]
I also did not write: Ben Marcu's novels are fun.
[Because that makes no sense. His name is Marcus, not Marcu.]
Not sure why so many people are incapable of understanding this simple punctuation, but I notice these mistakes occurring  all the time — and it drives me bonkers!