readings
A D Jameson
—
Short notice, but for those of you in Chicago, tomorrow night will see a plum event as the Danny's Reading Series convenes, 7:30pm sharp at Danny's in Bucktown (1951 W. Dickens, just off Damen). Reading will be Barry Schwabsky, Mark Yakitch, and the incomparable Virginia Konchan. As always, a DJ and dancing will follow.
Comments Off

on The Danny's Reading Series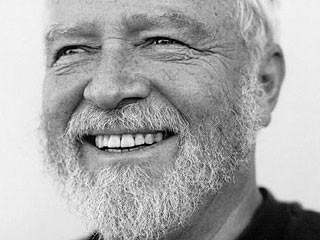 This Wednesday, October 12, 7–9pm, at the KGB Bar, NYC. Hosted by Louffa Press in celebration of Steve's new fiction broadside:
The native New Yorker has threatened to bless us with his world of experimental fiction, flying all the way from Denver to woo his audience with tales of personal mishaps with traditional jazz legend Louis Armstrong, plants that grow human body-parts, cautionary tales of the electric fence, the unswerving wisdom of Italian prostitutes and old school New York City.

The broadside (Slave Husbandry) is a limited numbered edition of 50, handprinted on swarthy yet sophisticated recycled artisan paper, inked and pressed on the Vandercook Universal One letterpress. The large format broadsides (19″x12″) will be available at the event for your enjoyment and (italics) for your pleasure.
Also reading will be David Moscovich, Eileen Myles, Ted Pelton, and Mike Topp. It's free and I wish I could be there. More info about Steve and the other readers after the jump…
Events
/
Comments Off

on A Night With Steve Katz
October 10th, 2011 / 12:48 pm
I didn't even glow/know there was such a dang as "Geography Thursday." WTS? (What the Suck?) OK, I'm game.
Is it true you have to be removed from a location to write about it? Because that smells like dung beetle dung or someone reading A Moveable Feast while sitting in a coffee shop looking at eyes or maybe a conference answer to a hang-tongue/clam-eye question.
Ever wrote in front of a mirror or a large window? Do tell.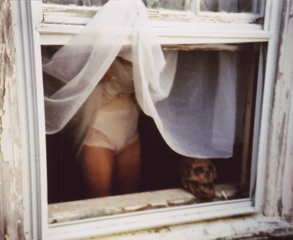 What is Southern lit? I don't know. You get knocked down. Black holes burnt into a map. There is moss and gonorrhea. You scramble back up but don't know your mind. What you were was it worth reaching fer? You can't tell your Bad Faith actions from your authentic mind. It's all a low fog, over soybean fields and the jawbone of a deer. You get knocked down. Why scramble up for something you might hate? Why return to your own spent virus/kudzu vine? Oak limbs. Several doors, later plated in gold and writing. A speech. Your home is a hole. There are other definitions aloose I spose.  I couldn't answer. Add cathead biscuits.
Do you like to read first at a group reading or last or not at all or more like: who cucking fares, dude?
Ain't many links in this post, but fuck it.
A friend of mine in MFA/grad school said she enrolled for one reason: "To get laid." (Her words) Is grad school a great location for getting laid? I mean more than working at Chili's or enrolling yourself in law or culinary school? Why/why not?
7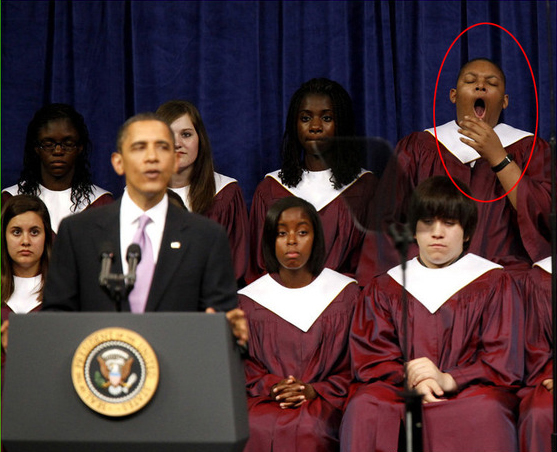 Dear touring authors,
A lot of you are really lousy readers of your own work. I've seen thousands of you. I've been bored by quite a few of you. Stop doing it.
If you suspect you are really lousy at it, you are. Stop doing it. If you are on a book tour, talk to the audience about the book. Pitch the book to people. Just answer a bunch of questions. Stop reading to us. It's boring. You are boring us. There are other things you can do. Figure out where your strengths are, and go with them.
If you are an agent and you have an author who is not good at reading to an audience, tell her/him. Seriously. Just say it. And then figure out what the author can do instead. Stop sending them out to bore the hell out of an audience. A small audience. A very small audience that will inevitably get smaller and smaller because so many authors are so damn lousy at reading to an audience.
If you have a friend who is not good at reading to an audience, and her/his agent won't say anything, or her/his editor/publisher won't say anything to her/him, cowgirl/boy up and tell her/him. For all our sakes. Tell them to cut it the fuck out and figure out something else to do when given the chance to stand in front of a group of people her/him hopes will buy her/his book.
"Hey…listen. You guys in the front, if you see somebody going down, help them out. It's what we're here to do."
And, really, if you are a terrible reader, but you insist on following the silly ritual, if you think because you are a writer asked to go to a bookstore, you must read something, read something in first person. First person fiction, memoir, maybe some autobiographical poetry. People perk up at the "I." And you are a lousy reader of your own work. At least you can cover it by appearing to talk about yourself.
5. The Bateau Press Boom Chapbook Contest is open for submissions until December 31, 2010. Fuck yes!
4. This woman is a fucking conceptual food artist and vegetable butcher.
11. Thing now is to drop F bombs at readings. Three readings, 9 readers, carpet F bombing. Even lamer is to prep the F bomb. "I know you're college kids, but I'm about to say fuck so deal with it…" or "Hope you people can handle some fuck words. No babies in here, right?" Fuck on. Fuck off. People don't seem as drunk as usual. Maybe the F bombs are Freudian life relief at reading sober. Fuck.
77. An interview with Luna Miguel by SJ Fowler. Thank you, 3:AM. You are a hitchhiker in my heart.
But if I think back to my youth, the truth of the matter is that I didn't pay any attention to criticisms, reproaches, and suggestions either. So I have no authority to speak today.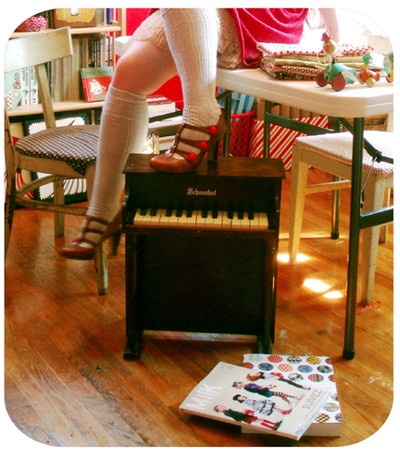 Monday night, I did a reading to promote Dzanc's Best of the Web 2010 collection. It was nice. Dave Rowley and Christine Hartzler read, too. It was sunny out, so not a lot of people were out to see the reading. That's okay.
I read CAVES. Or, well, most of CAVES. See, something happened.
I was reading CAVES, and figured I had enough time to read the whole thing. And had intended to read the whole thing.
But then, I stopped. At section 16, I stopped reading and paused. READ MORE >
Sean Lovelace
—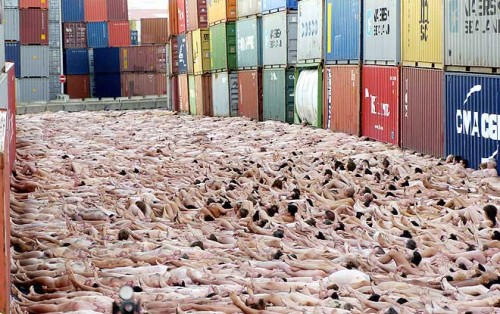 Anyone with HTML G sensibilities (have no idea what that means, so or not) has a reading during AWP please comment here with time, place/sarcophagus of shouts. This is a selfish post (but not, people wanna know). My emails bury me, like all. I am at AWP Denver interviewing professors for a job (at BSU/work), but would love to strike (hunger, bass lure, match box, beauty, etc.) mad readings every single night, 7pm to oblivion. List them here. For those in town Tuesday to Sunday of AWP, where should we go, when? And how exactly are the nachos?