November 2009
Amy McDaniel
—
ISO SYLLABUS SUGGESTIONS: In past semesters, I've mostly taught conventional short stories to my conservative, non-English major Intro Lit students, thinking they'd be turned off by raw/experimental/genre-bending stuff. But I just taught "Cat N' Mouse" by Steven Millhauser, and they loved it the most. Also, in another class, my students dug James Tate, though they were totally down on Lyn Hejinian. So I've changed my thinking, and I'm looking for suggestions of stories and poets to teach that/who are less conventional but more approachable for students who normally see reading as a chore.  Whatcha got?
I like Beckett, and I like good design, but I don't like these Beckett book covers: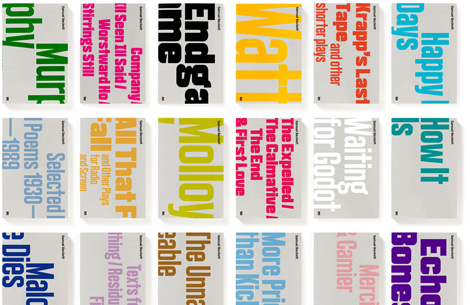 (Click here and scroll to see them bigger at the site of their designer, A2/SW/HK.) These futuristic blocks don't seem to bear out that modern chestnut at all. Am I right or am I right?
Sam Pink
—
HERE IS AN OFFER FROM MUD LUSCIOUS PRESS:
 

fuck black friday. free mlp. email author@aboutjatyler with a mailing address & we will send some mlp your way. enjoy.
best,
j. a. tyler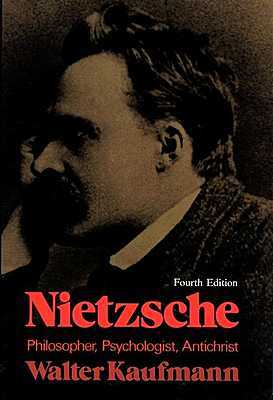 I just read NIETZSCHE: PHILOSOPHER, PSYCHOLOGIST, ANTICHRIST, by Walter Kaufmann. 
Uncategorized /
18 Comments
November 24th, 2009 / 11:55 pm
Blake Butler
—
Nice interview with Kate Bernheimer at Conjunctus: "The Great Gatsby is as much a fairy tale as Coraline. Sometimes the fantastical resides in the syntax. Sometimes it resides in a closet."

I've always liked it when fans cut SLAYER into their bodies (nobody does this with country or jazz; satan rulz). I like htmlgiant a lot, but not enough to cut it into my body. Instead, I asked my wife (got married, fyi) to write HTMLGIANT with Sriracha hot sauce in her best "slayer font," and in case you think I'm a wus, it totally burned. Satanic music jeopardized my relationship with my mom, as she forbid me to listen to it. Htmlgiant has at times jeopardized my relationship with my wife, as I'm always on it and sort of ignoring her. She's all "can you heat up the peas?" and I'm like "comment shit-storm babe, really emo now." So this is an open thank you to a) Slayer: for shredding, b) htmlgiant: for being a bunch of racist fags¹, c) my mom: for eventually letting me be satanic, and d) my wife: for heating up the god damn peas herself.

—————————-
1. Don't start.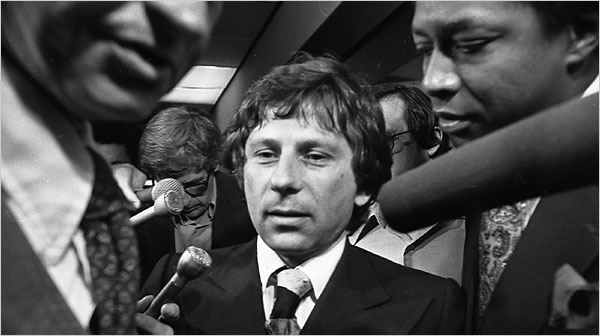 Saturday, Adam did a post that included reference to Heidegger, which aroused a comment dismissing Heidegger because of his Nazi connection (which was later appended to be a joke, but still…). I always frown when people make that argument, the same way I frown when people discuss Woody Allen and then somebody goes "Yeah, but he married his daughter." I always want to say, so what? What difference does it make to their work? If you want to talk about them as people that's one thing, but their work is something else.
The flip side is the recent Polanski debacle in which I saw/read many folks making the argument that he shouldn't be prosecuted because he made great movies. I find this equally frown-worthy. I love Rosemary's Baby as much as the next cinephile, but dude forced a child to have anal sex – who cares if Chinatown is the greatest movie ever made, that shouldn't impact his prison sentence.
Why can't we separate the artist from the art? Does it matter to you if a writer is a "good person" or a "bad person"? Does it change what you choose to read, or how you read something? If so, why? In what ways? Would you be more or less likely to buy my book if you found out I ran a bi-monthly baby-eating party in my basement?*
*for the record, I don't have a basement