October 2011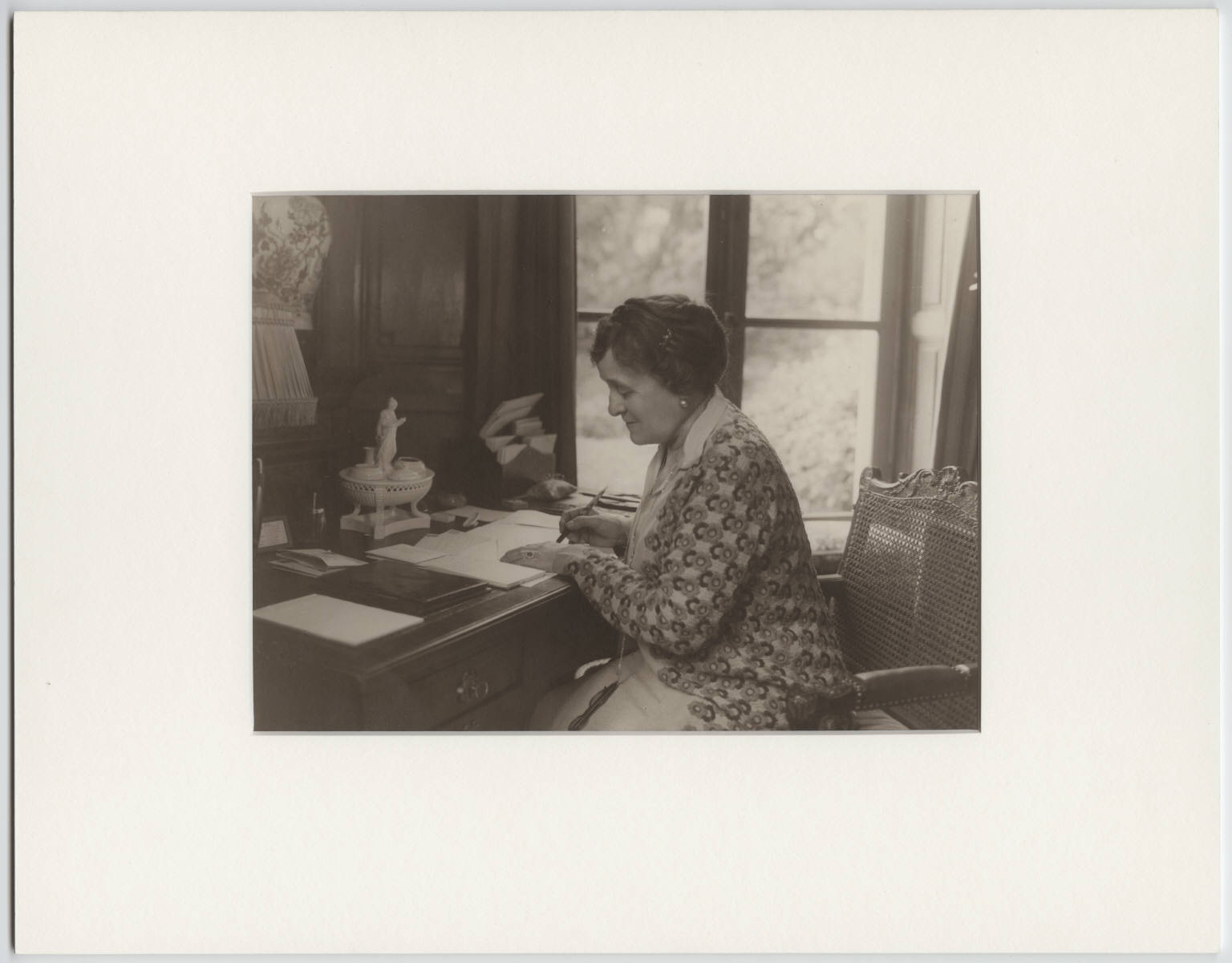 Edith Wharton is one of my favorite writers. Her stories are timeless and elegant and if I had to be trapped somewhere with only one writer's books for the rest of my life, I'd probably choose the complete works of Edith Wharton.
I've been thinking about Edith a great deal lately because I've been having a lot of self-doubt about my writing for a number of reasons, few of them rational, all of them frustrating. The Internet is great but it's also terrible because you know, all the time, what everyone else is doing and it's easy to lose sight of writing itself as what matters most. It's not hard to fall into the trap of losing confidence in what you do as a writer and/or trying to keep up with the literary Joneses by writing outside of your comfort zone to respond to the literary zeitgeiest. The older I get, the more I realize that while you can and should grow and challenge yourself as a writer, you can only be who you are. Sometimes, like many writers, I lose sight of that. I recently consoled myself with Age of Innocence and Wharton's amazing short story, "Copy: A Dialogue." Then I read Wharton's The Writing of Fiction, a slim but rich volume of writing on writing. Wharton's insights are sharp, timeless, and truly invaluable.
The next installment of Literary Magazine Club begins on November 1 when we will be reading and discussing the debut issue of Beecher's, the graduate student run literary magazine from the University of Kansas.
Beecher's is selling the issue at a 40% discount for HTMLGIANT readers. Take them up on that bargain–$6.50 for a great literary magazine which is beautifully designed and produced–you can't pass that up. To take advantage of this discount, go to http://www.beechersmag.com/2011/10/htmlgiant-book-club/. Enter the password HTMLGIANT.  This will take them to a secure Paypal portal on the Beecher's website for you to complete your order.
Future club selections:
January 2012: Versal
March 2012: Salt Hill
May 2012: Trnsfr
July 2012: Uncanny Valley
September 2012: J Journal: New Writing on Justice
Stay tuned for special offers and giveaways for these magazines.
If you're interested in writing a guest post or some other feature related to Beecher's, get in touch by e-mailing me at roxane at htmlgiant.com. Topics you might consider discussing include the design, content, overall aesthetic, whether the magazine met your expectations, if the debut is promising, what the magazine contributes to the literary scene, etc. You might also do an in-depth analysis of one writer's work, etc. There are no limits.
There's also a Google Group with light posting about literary magazines and club announcements. If you want to join the group or want more information about the LMC, if you're an editor who wants your magazine featured, etc, send me an e-mail. To summarize: however you want to participate please get in touch or watch this space in November when hopefully, we'll have a great discussion about an interesting new literary magazine.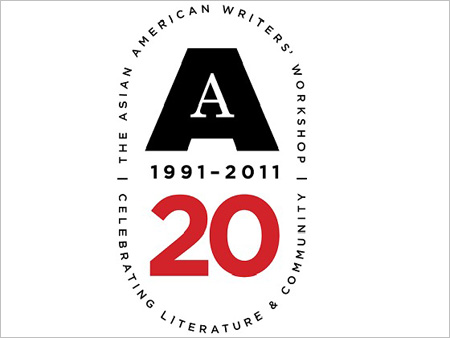 PAGE TURNER FESTIVAL
http://pageturnerfest.org/#festival
SATURDAY, OCTOBER 29, 2011, 11AM-7PM
POWERHOUSE ARENA, 37 MAIN STREET, BROOKLYN
$5 PER EVENT / $20 ALL-DAY PASS / $30 ALL-DAY PASS (W/ AFTERWORD PARTY)
Come rub elbows and knock knees with your favorite writers at one of Brooklyn's best alternative literary festivals: the third annual PAGE TURNER: The Asian American Literary Festival. Celebrating the twentieth anniversary of the Asian American Writers' Workshop, the festival features a Korean taco trunk, two stand-up comedians, five National Book Award finalists, seven Guggenheim Fellows, a killer afterparty with the best playlist of all time, and you! READ MORE >
Events
/
Comments Off

on Page Turner Festival: GO!
October 26th, 2011 / 11:59 am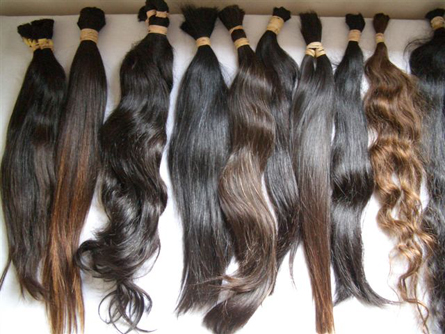 Poet Eve Grubin told me, many years ago, that a strong poem possesses a weave, an interplay between light and darkness, self and other, internal and external, the lucid and the paradox. She said that it is this weave, not necessarily a linear narrative and firm conclusion, which binds a strong poem together. This might have been my first brain-opening to experimental literature—whatever experimental literature is.
I thought about the weave again when I recently read Rae Armantrout's essay "Feminist Poetics and the Meaning of Clarity." Have you read it? It's good, and it was published in 1992, the year between Nevermind and In Utero. The essay describes the poetry of that time as "univocal…often culminating in a sort of linear epiphany."
Armantrout depicts a homogenized experience of poetry, one which leaves little room for ambivalence and the interplay of the weave. She then pits this singleness of focus (which I view as an arrow, a Castro peen if you will) against "the core of woman's condition." What is the core of woman's condition? Well, Armantrout says that woman is "internally divided against herself" and I'll be the first one to back that up.
So, let's think. A poem possessing a strong weave contains opposing forces. The experience of being a woman on this planet also contains opposing forces (though I'd be willing to bet it does for some dudes too). Is poetry today less linear, more weave-permissive than it was in 1992? Were any of you alive in 1992?
A final thought. In the essay, Armantrout examines Jacques Lacan's notion that women are excluded from the symbolic order. She perceives this exclusion as a "moment of freedom" and an opportunity to "challenge the contemporary poetic convention of the unified voice." I can get down with this, in the sense that if I pick up Anne Sexton's The Death Notebooks (luv u Anne!) a little alarm might go off in my head like "too juicy" or "not trendy" or "do not admit to this on Goodreads." And I've definitely felt at times that my own work is too juicy or messy or does not contain enough self-sustaining deer to comply with today's contemporary poetic convention(s). Ultimately, though, I don't know if this discomfort is about being a woman, or an outsider, or a poet, or a human.
Interviewer: How much rewriting do you do?
Hemingway: It depends. I rewrote the ending of Farewell to Arms, the last page of it, 39 times before I was satisfied.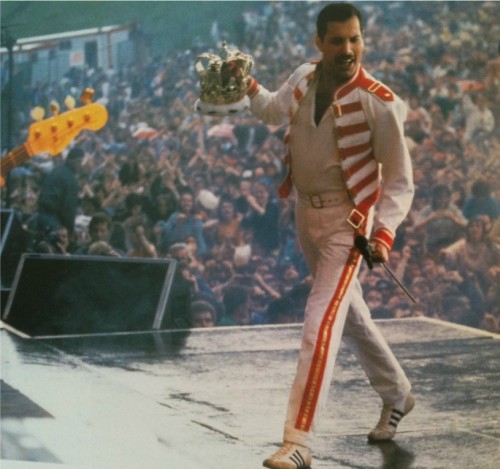 Interviewer: Was there some technical problem there? What was it that had stumped you?
Hemingway: Getting the words right.
(Ernest Hemingway, "The Art of Fiction," The Paris Review Interview, 1956)
Today, Nouvella Books is launching Matthew Salesses's novella The Last Repatriate. About the book: In 1953, after the end of the Korean War, 23 POWs refused to repatriate to America. The Last Repatriate tells the story of Theodore Dickerson, a prisoner who eventually returns to his home in Virginia in the midst of the McCarthy Era. He is welcomed back as a hero, though he has not returned unscathed. The lasting effects of the POW camp and troubles with his ex-fiancée complicate his new marriage as he struggles to readjust to the Virginia he holds dear. Nouvella is helmed by Deena Drewis and their business model looks interesting–limited print runs, 400 of which are sold during a week long launch, 100 sent to bookstores and events, as well as e-book distribution.
I was thoroughly entertained by this exploration of the minibar by Dubravka Ugresic—one of the best essays I've read in a long time.
If you've ever wondered what script writers think of bad movie scripts, wait no longer.
At the Los Angeles Review of Books, a thoughtful essay about the Occupy movement.
David Carr asks, "Why not occupy the newsrooms?"
Kyle Winkler thinks books are an existential crisis.
A lot of writers bristle when their work is vetted by students at literary magazines. Mike Meginnis has a lot to say about the matter. As a follow up, he has questions.
You can see the history of science fiction in one image. It is amazing.
For Tim Jones-Yelvington, who recently began an interesting conversation about surfaces and the superficial…
PS – from the comment stream on Tim's post, A D Jameson and I have decided to hold a conversation/debate/dialogue on experimental literature, the role/function of art, and other gooey topics, this December here at HTMLGIANT…so, stay tuned!
Couldn't locate a book today. That made me a tadpole late for class. But I required down sticky/icky low immersion, that Cormac thing, to show a student. Student penned a meth flophouse story. I needed to tell this student, "Get your story grittier. You went so far and you got squeamish. Go further. Get more squeamish. [Here I am making a squeezing hand motion, God knows why.] Boil your stomach in its own rank juices! No disgust in the writer, no disgust in the reader. Something…" Etc. I wanted to show him Suttree, of course, page where Harrogate gets a side job cleaning out a totaled car at a junkyard. Five "boys" were in the car when it was "Run head on by a semi." Then this:
He propped his feet against one door and gave it a good kick and it fell open. Some kind of globular material hung down over the steering column. He climbed out of the car and bent down to find the heads of the bolts beneath the seats. The carpeting had been rained on and was lightly furred with pale blue mold. Something small and fat and wet with an umbilical looking tail lying there. A sort of slug. He picked it up. A human eye looked up at him from between his thumb and forefinger."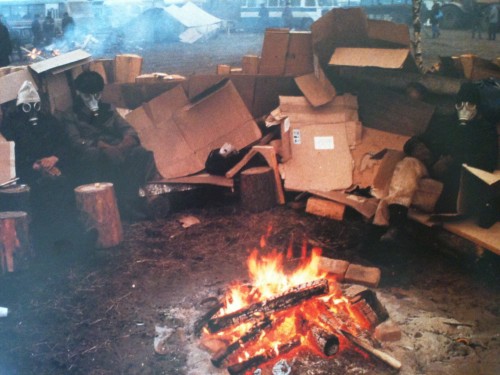 But I couldn't find Suttree, damnit. (In the end this was the fault of Matt Bell, Charles Bukowski, and Philip Young—their three books are the same cover hue [brown] as Suttree so I kept grabbing the wrong title.) I knew Suttree was there—I could smell the thing, all that leprous river mud and catfish whiskey breath. For not the first time I gazed googly-eyed at my tumuli of books and thought, "Do I need a system?" I see the practicality of a system, but also the danger. (Oh, all those failed systems) And I see book-piles as thickets and wonder-clumps, not some cultivated shrubbery/statue garden. I like heaps. Slippery heaps of books. But that isn't going to work. Do you have a system? How do you find a written thing?
let me pay for premium online content.
i tried to get a digital-only subscription to the new yorker. but it doesn't exist. i want it in my car service when i leave my advertising agency at 10:30 pm. i am always busy. i need speed and i desire information. i want to have access to that content in a fluid way.
i would pay 100 dollars a year for a digital subscription to the new yorker. 30 dollars more than the physical paper subscription price.
i want to read a digital version of vanity fair on my phone and not have to throw away a physical magazine. when i am in the hamptons, i want this very much.
let me pay.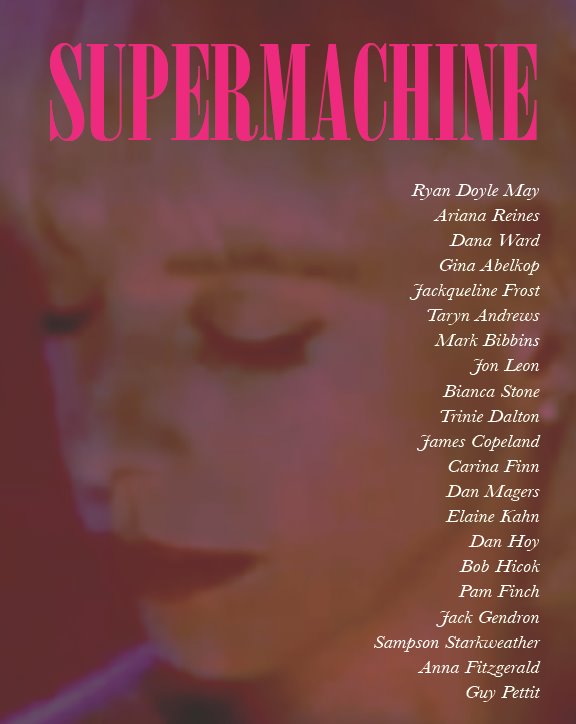 There is a part of me that thinks good things should go on indefinitely and there is another part that says for something to be really good, for it to gain some kind of worthy status in anyone's memory, it has to die. When I think of SUPERMACHINE, I will think of the magazine that best represented  the writers and writing that I cared about during the duration of its life. R.I.P.
I am going to these final SUPERMACHINE events. You should too: