Christopher Higgs
15 Books
a.k.a. "Playing catch up with the stacks [3]". I did a version of this in March and also back in May of 2011.
Basically, there comes a point where I'm swamped by newly received reading materials.
Stacks on stacks on stacks, if you will. (Sorry, I live in the dirty south, the home of T-Pain, and so I hear that Young Chris song incessantly and always think "stacks" instead of "racks".)
Since I love lists and since I'm always curious about what others are reading, I assume others might be interested in what I'm reading. So here, then, are fifteen things I'm currently in the midst of: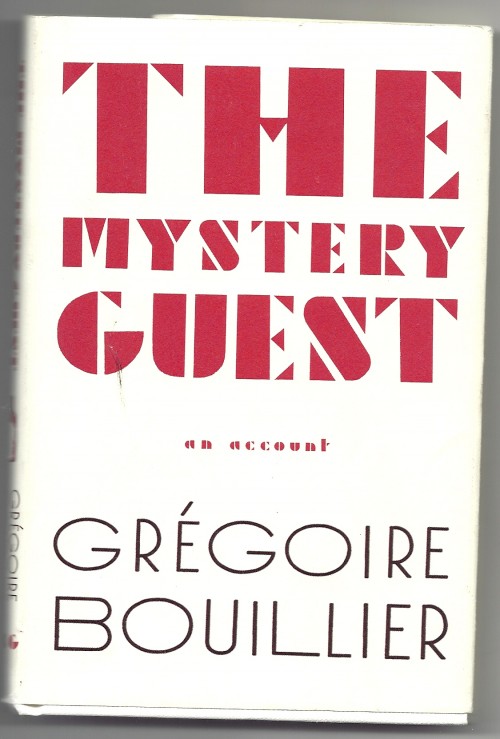 The Mystery Guest
by Grégoire Bouillier
In the book, released in English in 2006 as The Mystery Guest, Boullier recounts his invitation-by an ex-girlfriend to whom he hadn't spoken in years-to be the eponymous "mystery guest" at [French artist] Sophie Calle's thirty-seventh birthday party in 1990. Every year in the '80s and early '90s, she hosted a birthday party to which she'd invite the number of guests corresponding to the age she was turning, and to which one guest would bring someone Calle didn't know and who would symbolize The Future, in all its unpredictability.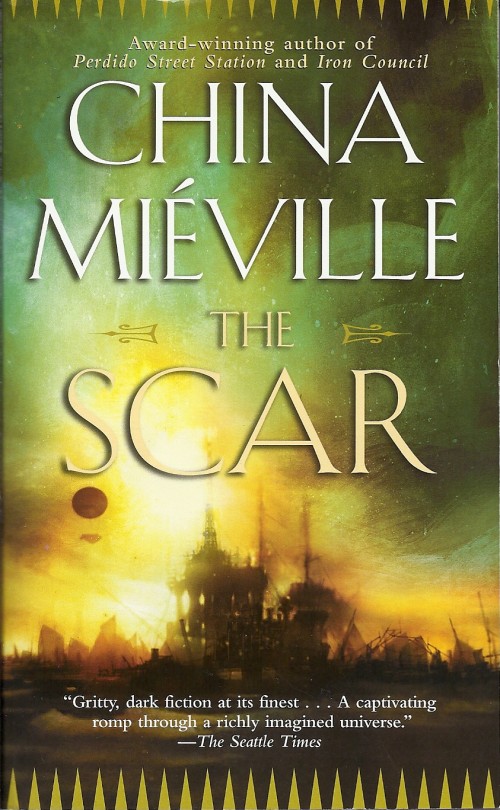 The Scar
by China Miéville
Set in the same sprawling world of Miéville's Arthur C. Clarke Award-winning novel, Perdido Street Station, this latest epic introduces a whole new cast of intriguing characters and dazzling creations.

Aboard a vast seafaring vessel, a band of prisoners and slaves, their bodies remade into grotesque biological oddities, is being transported to the fledgling colony of New Crobuzon. But the journey is not theirs alone. They are joined by a handful of travelers, each with a reason for fleeing the city. Among them is Bellis Coldwine, a renowned linguist whose services as an interpreter grant her passage—and escape from horrific punishment. For she is linked to Isaac Dan der Grimnebulin, the brilliant renegade scientist who has unwittingly unleashed a nightmare upon New Crobuzon.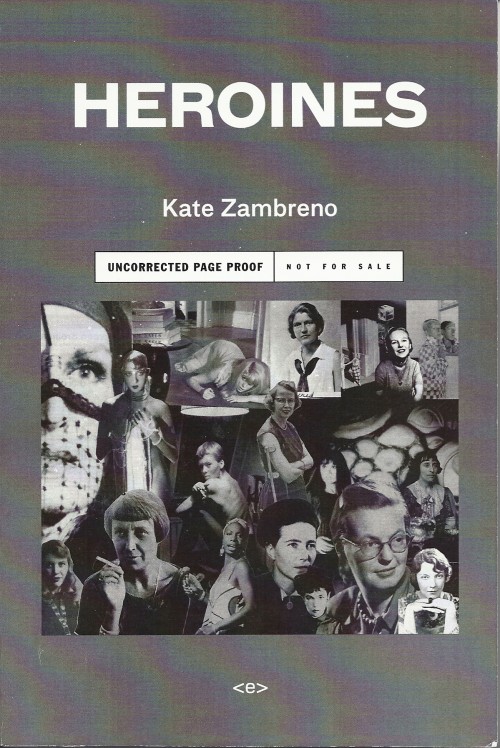 Heroines
by Kate Zambreno
In Heroines, Zambreno extends the polemic begun on her blog into a dazzling, original work of literary scholarship. Combing theories that have dictated what literature should be and who is allowed to write it–from T. S. Eliot's New Criticism to the writings of such mid-century intellectuals as Elizabeth Hardwick and Mary McCarthy to the occasional "girl-on-girl crime" of the Second Wave of feminism–she traces the genesis of a cultural template that consistently exiles female experience to the realm of the "minor," and diagnoses women for transgressing social bounds. "ANXIETY: When she experiences it, it's pathological," writes Zambreno. "When he does, it's existential." By advancing the Girl-As-Philosopher, Zambreno reinvents feminism for her generation while providing a model for a newly subjectivized criticism.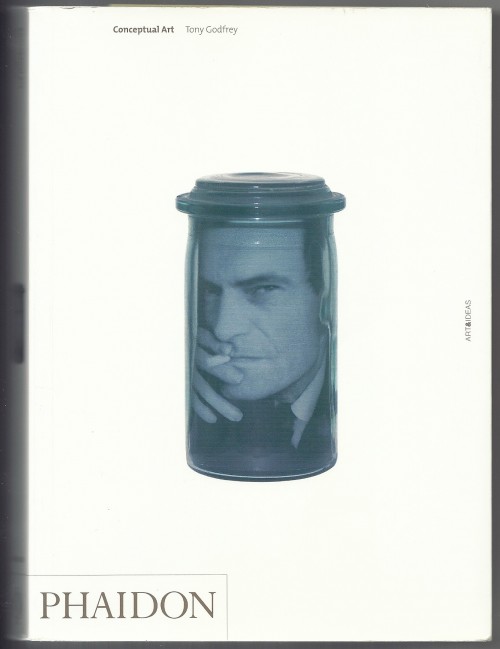 Conceptual Art
by Tony Godfrey
Tony Godfrey's book is the intelligent, well argued, comprehensive and beautifully presented survey of Conceptual art we have been waiting on for years. It is both accessible and easily readable while at the same time conceding little intellectual high ground. This is an exquisitely designed paperback which both looks and feels the business. Buy it, steal it, or get your local library to buy it. This is that rare thing – an indispensable classic that is a must for anyone interested in understanding the roots of contemporary art.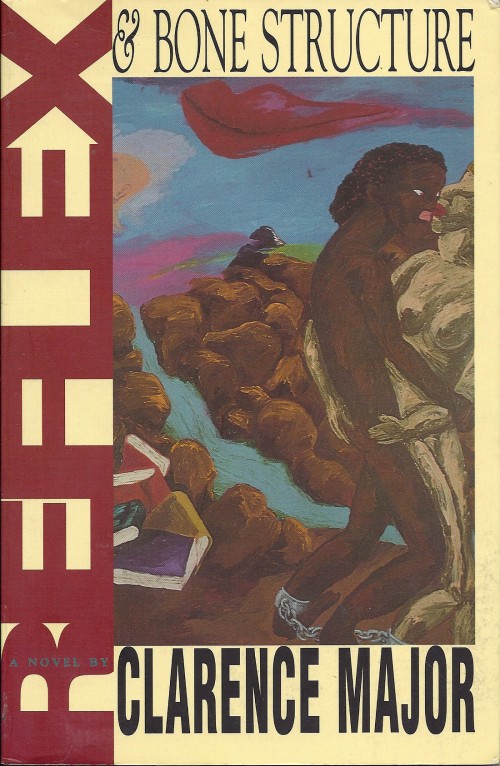 Reflex and Bone Structure
by Clarence Major
Approximately 433 fragments which spotlight the antics of Cora Hull, black Greenwich Village stage actress, and her all-male harem of three. Cora needs variety, you see, and the scene keeps changing faster than a Bell & Howell slide projector with no hint from flash to flash of where we are headed. This is a piece of fiction like those various abstract paintings the author scans when he halts his early American mail coach in front of the Brooklyn Museum: it is about itself. It purports to be an extension–rather than a duplication–of reality. Exactly what happens to Cora is she gets blown up for some reason along with lover #3, Dale, whom the author admits he can't even get into focus, let alone characterize. Cops prowl around shaking white powder over the corpses, and the author goes out to get drunk with lover #1, Canada. Causality? Forget it. Either Major's got you hooked on his series of wildly improbable spot commercials for a sexy lady in a Fouke-dyed black fur with deep sidepockets, or not. A dot-to-dot, fill-in-the-blanks exercise in new fiction.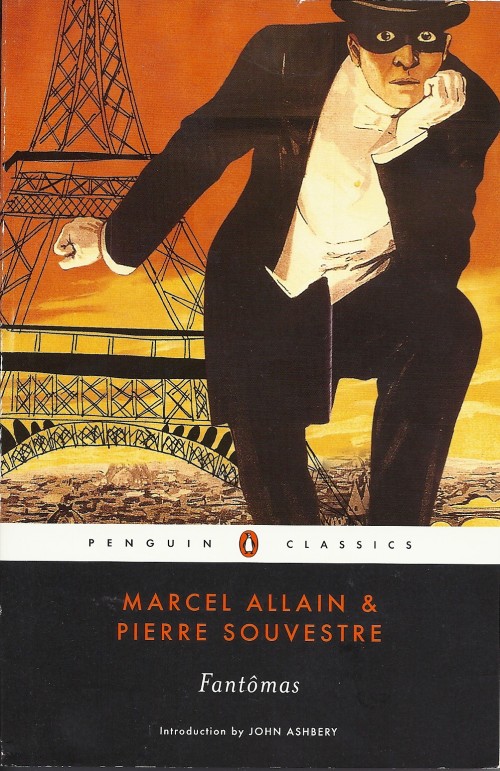 Fantomas
by Marcel Allain & Pierre Souvestre
One of the most popular characters in the history of French crime fiction, Fantômas was created in 1911 and appeared in a total of 32 volumes written by the two collaborators, then a subsequent 11 volumes written by Allain alone after Souvestre's death. The character was also the basis of various film, television, and comic book adaptations. In the history of crime fiction, he represents a transition from Gothic novel villains of the 19th century to modern-day serial killers. [also] …many prominent figures on the French cultural scene hailed the work as "the modern 'Aeneid' " (Blaise Cendrars), "one of the richest works that exist" (Guillaume Apollinaire), "absurd and magnificent lyricism" (Jean Cocteau).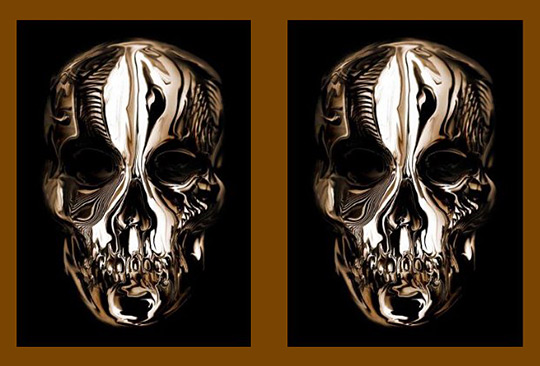 Alexander McQueen: Savage Beauty
Featuring the most iconic and radical designs of his prolific career, Alexander McQueen: Savage Beauty examines the designer's evolution from the start of his fledgling label, to his years as creative director at Givenchy in Paris, and finally to the collections of his own world-renowned London house. It reveals how McQueen adapted and combined the fundamentals of Savile Row tailoring, the specialized techniques of haute couture—such as lacework, embroidery, and featherwork—and technological innovation to achieve his distinctive aesthetic. It also focuses on the highly sophisticated narrative structures found in McQueen's collections and in his extravagant runway presentations, which suggested the most avant-garde installation and performance art.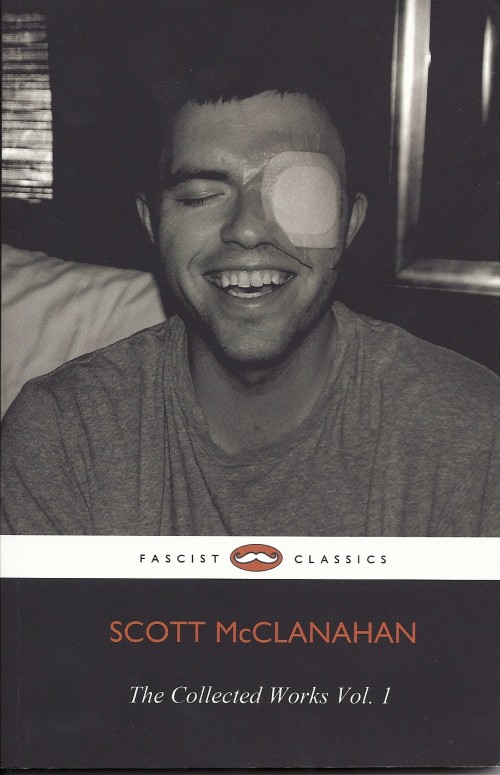 The Collected Works of Scott McClanahan Vol. 1
by Scott McClanahan
These are all short stories yet it reads as a long conversation. If someone transcribed a conversation they had with a high school friend, it might read a little bit like these stories. Some of these stories dive pretty deep into Scott's childhood. Childhood is where one forms a worldview. Thus the jumping between his childhood (the past) and his adulthood (the present) makes sense. It shows how he comes to his decisions as an adult. Plus he captures living in West Virginia, much like he did in his previous book 'Stories V!' Here the mood comes across even more clearly. Scott is virtually next to you yammering on. Do not interrupt him. He's about to come to the beautiful conclusion to the story. And the endings are worth it. [Beach Sloth]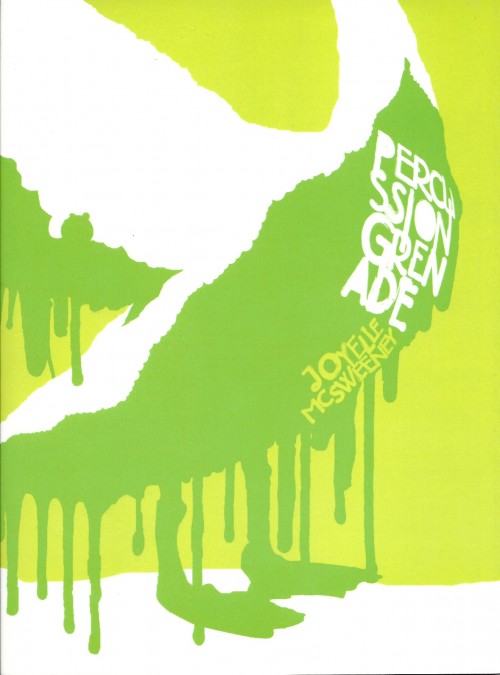 Percussion Grenade: Poems & Plays
by Joyelle McSweeney
Music and drama as weapons of productive destruction. This collection by prize-winning, massively influential literary star Joyelle McSweeney explodes the twinned and dangerous notions that images are pretty, and that they land predictably. Power struggles in all contexts and the driving ever-presence of a lexicon of puissance make this a bracing read, not for the faint of heart or mind.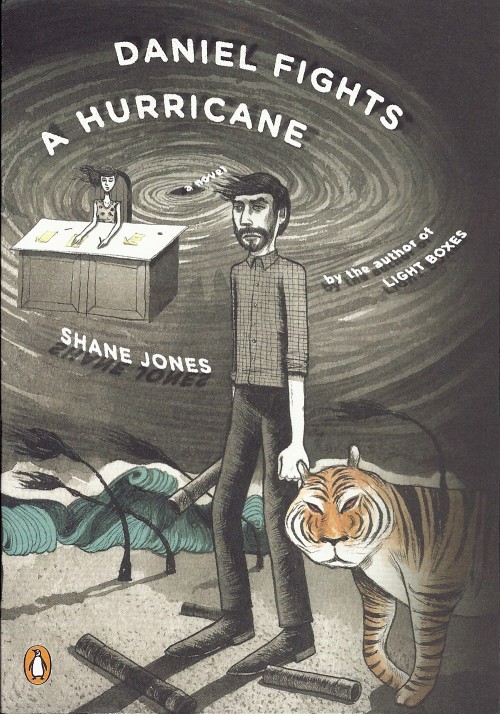 Daniel Fights a Hurricane
by Shane Jones
It's a wild book full of brain-consuming storms and jacked-up teeth and mysterious tigers and breakfast at McDonald's. While so many other books and movies these days seem to be afraid of their own fantasies, Shane Jones goes for the throat. Fans of his previous novel, Light Boxes, or who like Donald Antrim or Kelly Link or, I don't know, Buñuel, can expect a black, fun freakshow. [B.B. @ Vice]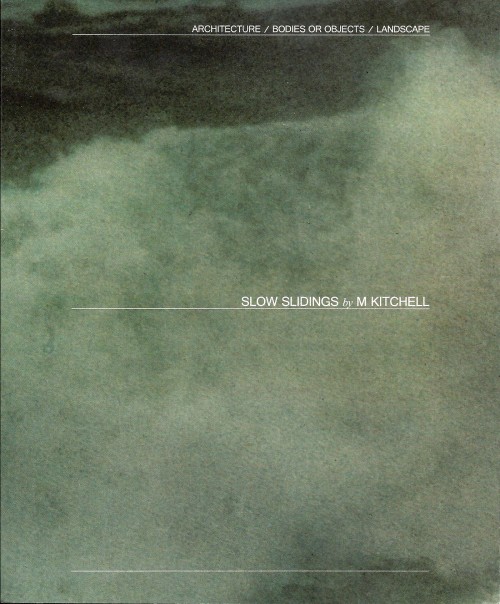 Slow Slidings by M Kitchell
Slow Slidings bills itself as a book that should be filed in stores under "Architecture / Bodies or Objects / Landscape," but you could just as easily find it in "Haunted Death Sex / Sadist VHS Mystery / Wet Nightmares for Freaks." Taking equal cues from messed up foreign psychological horror films, paranormal photography, and the French—the new book M. Kitchell has assembled bends both the face and ass of the American novel. If you get turned on from being weirded out about being murdered, you just might touch yourself while reading it. [B.B. @ Vice]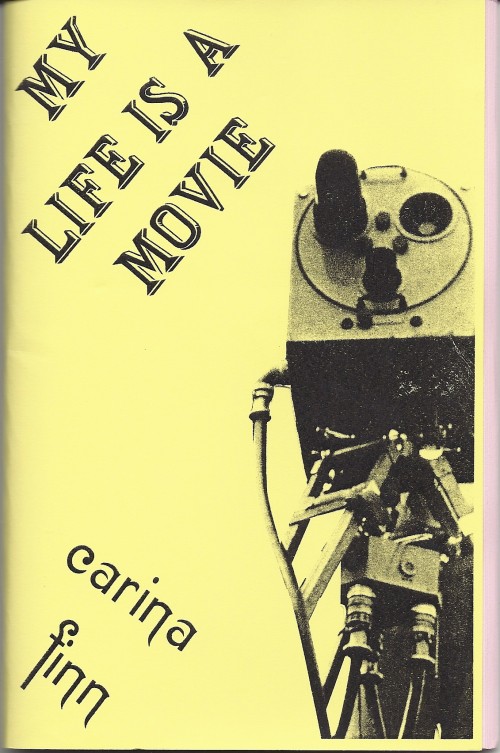 My Life is a Movie by Carina Finn
Carina Finn's poetry is the icing-flavored coffee of the English language. I knew I needed this book when Finn posted COSTUME DRAMECONOMIES (WHAT THE NEW NEW SINCERITY CAN DO FOR YOU!) at Montevidayo. Finn said she arrived at her final thesis reading at Notre Dame "in a pretty typical outfit: red-orange lace babydoll dress, white thigh-high fishnets with giant bows, black over-the-knee boots, a blue satin ribbon from a poet-friend worn as a belt." When she was finished reading, no one spoke to her. [Kari Larsen]

Down and in: Life in the Underground
by Ronald Sukenick
Ronald Sukenick's Down and In descends into a paradisal hell of sex, art, and money: plenty of the first two, none of the third — or…golden pots of it, if the media decide you make good copy, and the markets find you marketable. [JR Foley]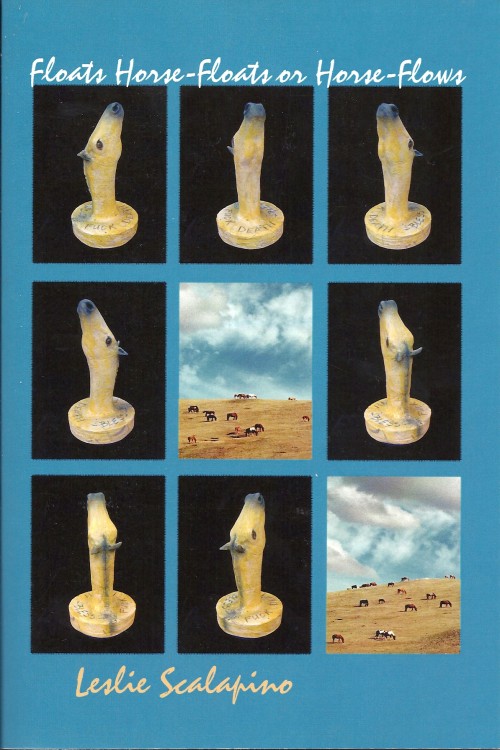 Floats Horse-Floats or Horse-Flows
by Leslie Scalapino
Miners, polar bears, insurgents sweeping the desert in Toyota pickups, a detective on the trail of illegal fur traders, Venus Williams' deconstructed forehand, wild horses, blooming chrysanthemums, tadpoles eating corpses in the Euphrates, and so much more — Leslie Scalapino's Floats Horse-Floats or Horse-Flows is a startlingly beautiful, politically engaged, poetic novel. Narrative moments arrive out of inchoate states — an alexia where unknown words create a future — and the reader is continually and unexpectedly moved by the buoyancy and breathtaking velocity of Leslie Scalapino's language.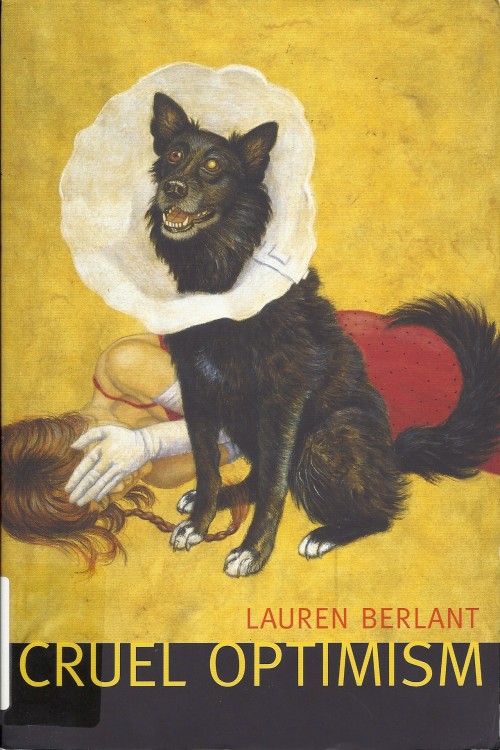 Cruel Optimism
by Lauren Berlant
In her new book Cruel Optimism, University of Chicago English professor Lauren Berlant describes the titular phrase as "when something you desire is actually an obstacle to your flourishing." We cling to the fantasy that "this time, nearness to this thing will help you or a world to become different in just the right way." This time she'll really love you. This time you'll lose the weight. This time you'll make enough money. This time the candidate's promises will last after election night. This time the mission will really be accomplished. This time, you will be happy. Except, you know, you won't. At least not for long.

Happy fucking New Year. [JENNA BRAGER]
18 Comments