dorothea lasky
So, for weeks now I've been promising excerpts reviews of contemporary poetry books and lit mags by students in my Deeper Poetics class. I'm consistently surprised and delighted by what they're up to. Here are a few snippets:
Helena B. on Darcie Dennigan's Corinna A-Maying the Apocalypse (Fordham U. Press, 2008)
Dennigan's book doesn't have anything so cheap as a moral. But in the crystalline strangeness and unfamiliar beauty of all of the poems; in the relationship between the poet and a young child (who may, in fact, be the child-self of the speaker herself) who each need the other desperately, and who agree to last; in the speaker's wry and insistent and self-deprecating self-awareness (that can be found in nearly every poem but is most noticeable in "Eleven Thousand and One" and "Interior Ghazal of a Lousy Girl") is some reassurance: that the world has already ended, that the world is always ending, and that we are still here. This is the kind of book that ruins me for doomsdays scenarios. May the ending of the world be half this beautiful.
Brandon V. on Lisa Jarnot's Night Scenes (Flood Editions, 2008)
Lisa Jarnot's Night Scenes begins with an epigraph out of Robert Duncan:
O, to release the first music somewhere again,
for a moment
to touch the design of the first melody!
Night Scenes is aptly preluded: sound and meter govern the poems in this collection. Jarnot pens the lyric—through implicit in the lyric poem is the myth of the proto-lyricist and first poet, Orpheus, and his songs of loss. Jarnot crafts scenes of sprawling fields and forests restful and bucolic and bathed in stars; these scenes, however, are as a dream, sung from a distance, projected like moonlight onto the page from Jarnot's ostensible (as first seen in the poem "Bar Course Excise Insensible") home in Brooklyn. Night Scenes is a searching, a reaching for that lost first music—and Jarnot takes up the task jubilantly, finding her melody in the wonder of the sensuous natural world.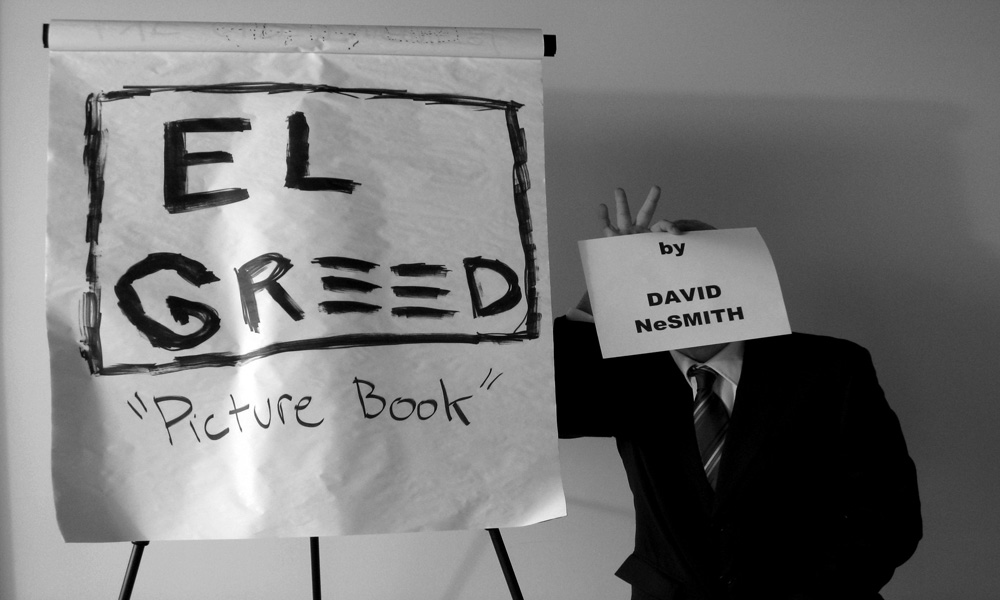 David NeSmith has epublished a new haiku thing, from his El Greed comics. He's taking comics and haiku off the page. He's putting wardrobes on the page. I don't know, you figure it out.
It's been up for a bit, but Maureen Thorson's review of Tan Lin's Seven Controlled Vocabularies and Obituary 2004. The Joy of Cooking (Airport Novel Musical Poem Painting Film Photo Hallucination Landscape) is so good that I read it and immediately bought the book. Now the book has arrived, and I'm trying to like it as much as I like the review. It's ambitious in its extratextuality. Its beautiful in its conception. But its wtf in its words. I don't know, you figure it out.
Gee whiz, here's an exhaustingive Bookslut interview with Dorothea Lasky.
Karen Lillis on working at St. Marks Bookshop.
Don't forget: Telephone Journal giveaway ends tomorrow. Leave a comment, win a book.
1. Two new Dorothea Lasky poems at The Awl!
2. 500 people with shovels relocate a sand dude at Ubu!
3. Interview with Kevin Sampsell at Rain Taxi!
4. Jesus christ!

Brian Foley
—
via thethe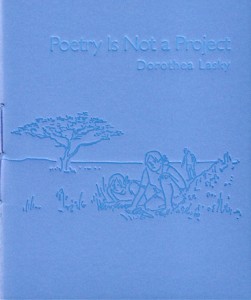 I once heard a scholar use the term "project" as he introduced another poet at a reading. He went on and on: "Her project echoes Dickinson's project [blah blah blah]." The comparison seemed fine, but I wasn't really sure the poet in question really had a "project" per se. Nowadays, poetry critics and scholars often refer to an entire body of work by one poet as a "project," but I don't think poems work that way. I think poems come from the earth and work through the mind from the ground up. I think poems are living things that grow from the earth into the brain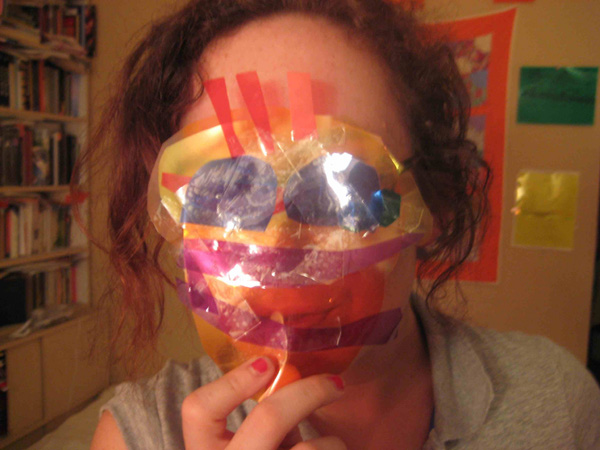 Don't forget tomorrow, Wednesday, at 9 PM Eastern (that's 6 on the west coast!), Dorothea Lasky will be reading live here on HTMLGIANT from her soon forthcoming second book Black Life (which I read this weekend, and good god), so be sure to come and tune in, in your living room, or wherever!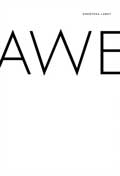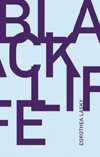 During the reading, Wave Books have kindly offered half price copies of her fantastic first book AWE, and we'll be giving away two free advance copies of Black Life. In the meantime you can still subscribe to the 2010 Wave Books Package, full of magic and new. Go! Then come back tomorrow at 9 Eastern!
Blake Butler
—
The 2nd edition of our Live Giants live online reading series, originally scheduled for tomorrow with the inestimable Dorothea Lasky, has unfortunately needed to be pushed back due to some personal constraints. Instead, Dottie will be reading here, live on the site, next Wednesday 3/3 at 9 PM. Please update your personal reminder devices accordingly. Those who have seen Dottie read know that this is not to be missed. In the meantime, you can use this leeway space to, if you happened to have not, acquaint yourself with Dottie's AWE, truly one of the most fun and heartraw books of poems I've read in a long time, or to get excited for her soon forthcoming second book, also from Wave Books, the excellently titled Black Life. I've already begun digging in, and let me tell you: hold onto your head. See you next Wednesday!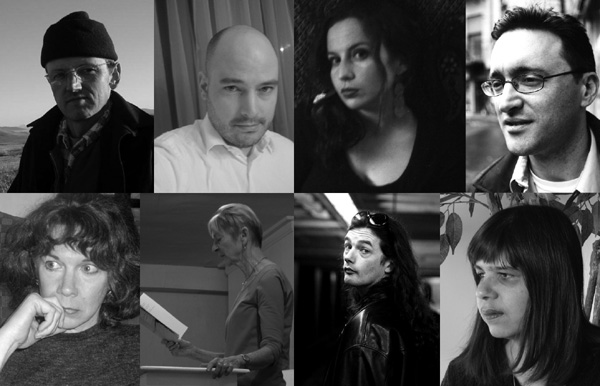 Great deal running over at Wave Books for subscriptions to their 2010 releases, $75 including shipping for everything they are putting out this year, which is a lot. Do see:
The Wave Books 2010 softcover series is now available for glorious pre-order. The year's series includes new full-length collections of poetry by Michael Earl Craig, Timothy Donnelly, Dorothea Lasky, Geoffrey Nutter and Mary Ruefle (her anticipated retrospective Selected Poems); a limited edition hand-sewn book of prose by Caroline Knox; bibliographic pamphlets by Garrett Caples (on minor Symbolist poetry) and Noelle Kocot (a personal discography of seminal music); and other publications and ephemera to be revealed. The 2010 series presents the most expansive annual catalog yet of Wave Books publications, and is readily available here: http://www.wavepoetry.com/catalog/82. The first volumes, Lasky's Black Life and Nutter's Christopher Sunset, will light upon your hands in Spring.
A steady stream of new languages to my door, yes please.
BONUS: Here is Ms. Lasky reading a poem on Weird Deer.