Glimmer Train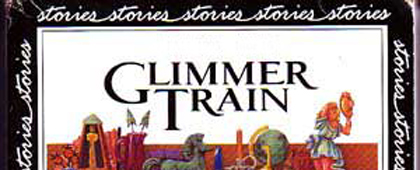 i know it is called glimmer train. i picked one up in a barnes and noble once. i never read a story in it except for if it was republished in an anthology maybe. i submitted to glimmer train once i think a long time ago. i never got interested in glimmer train for some reason.
– Darby Larson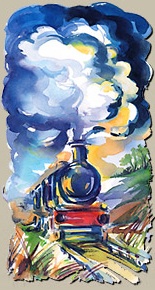 Glimmer Train (1990 – October 2010) Respected literary magazine Glimmer Train died of exhaustion yesterday evening, having finally succumbed to the strain of 'going full steam ahead' to 'present stories in a handsome physical publication that people would keep.' The literary community will fondly keep alive the memory of Glimmer Train by storing the colorfully illustrated issues in English Department libraries across the country. Glimmer Train is survived by its two founding editors, sisters Susan and Linda, and by approximately 22,250 contest finalists, many of whom will console themselves by listing the meaningless accolade in their submission cover letters. Funeral services will be held on Saturday, October 30th, 2010 at 2:30 PM, 1211 Glisan Street, Suite 207, Portland, OR 97209. Glimmer Train will be buried next to its siblings, Iron Horse Literary Review and Night Train, may they all rest in peace.
–

Tin House (May 1999 – October 2010) Bi-coastal purveyor of literary culture, Tin House passed away on Monday after a long battle with alcoholism. Tin House will be remembered for its tin-sided Portland office, now an iconic landmark to many literary acolytes; its popular writer's conference, at which authors could add their voice to the desperate din; and its less popular 'New Voices' magazine feature, occasional evidence of the staff's tin ear. Memorial services (Theme TBA) to be held Sunday on the hallowed grounds of Reed College, Steve Almond officiating. In lieu of flowers, please send receipts of your latest purchases from a bookstore. If you cannot provide a receipt, please send a written explanation in 100 words or less.
Glimmer Train used to be a decent, if not rather traditional literary magazine but in recent years, they've really pushed the limits of credibility running contests every single month. To my mind, a contest is only meaningful if it is the exception rather than the rule. Winning one of their ubiquitous contests is like winning $2 on a $2 scratch ticket or a free small soda during McDonald's Monopoly promotion. Their newest contest, for the Best Start to a story, quickly prompted an appropriate amount of ridicule and yet we all know people will continue to submit their stories and entry fees ($10-$20 per entry) to Glimmer Train in the fairly futile hope that it means something. At what point do we concede that Glimmer Train has become a vanity press?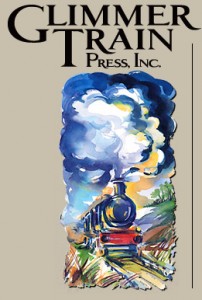 The more creative editors get, the less writers have to. I've noticed a lot of send this type of thing in submission guidelines, which can be effective when applied as a formal constraint, but it seems, with the exponential increase of content everywhere, that we (as writers and editors) grow less and less concerned with writing than we are with creative publishing. Editors, who may be themselves writers, are more and more conceptually proactive, and no longer just "edit" in a subtractive sense, but impose an editorial narrative on the aggregate of work they publish. This can be, and is often exciting, but sometimes just, um.
Of their "Best Start" fiction category: "[…] is different from our others in that the piece should be an engaging and coherent narrative, but it does not need to be a complete story […]"
And you thought flash fiction was the easiest way to write, now you don't even need to finish a story. They then go on to say, "All pieces should be original fiction and not have appeared in a print publication." If the piece is unfinished, how the hell would it have appeared elsewhere? Then they say, "No fiction for children, please."