htmlgiant
Last November, I put out a call for the best HTMLGIANT posts. Folks responded, and then the thread devolved into a perplexing debate about Noam Chomsky and Gilles Deleuze. Nonetheless I combed through all of it to bring you the results (which I think especially appropriate now, after No Comments Week).
By far, the most votes went to:
A D Jameson
—
Hello again after a little bit. Question: what would you say is the best post ever published here at HTMLGIANT? Feel free to nominate more than one post (and include a link if you can).
In a week or two, I'll post a follow-up tabulating the top choices. Which won't mean anything, necessarily, but might be fun to look at.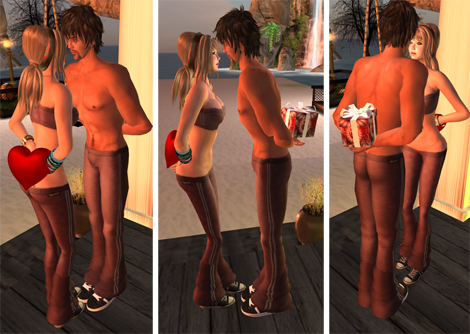 We're giving away some free stuff to you, our birthday party guests. We already ate the cake, so we can't give that back (well, we could…), but we do have books & other stuffs. How this works:
We're going to award a few random winners, and split up the stuff randomly. To throw your name in the hat, email us at our house (htmlgiant@htmlgiant.com) by October 10th!
If you'd like to add stuff to the prize pool, list it in the comments and we'll add it below. THE GIFTS:
1/2 rotation in one of the top book cover ad spots for the month of November
1 copy of From Old Notebooks, by Evan Lavender-Smith
1 SIGNED copy of the new Light Boxes, by Shane Jones
1 copy of Everything Here Is The Best Thing Ever, by Justin Taylor
1 copy of AM/PM, by Amelia Gray
1 copy of The Complete Works of Marvin K. Mooney, by Christopher Higgs
1 audiobook version of The Complete Works of Marvin K. Mooney
some random back issues of The Believer
a couple of new books from HarperPerennial
1 copy of The Evolutionary Revolution, by Lily Hoang
1 copy of Changing, by Lily Hoang
a random assortment of random books from Lily Hoang's bookshelf
1 copy of In the Devil's Territory, by Kyle Minor
5 collector's itemish backissues of Frostproof Review #2 (includes Kevin Wilson's story "Tunneling to the Center of the Earth," novellas by Christopher Coake and Jennifer Spiegel, excerpt from Mark Svenvold's book-length poem Empire Burlesque, a Molly Peacock sonnet, and reading lists from Stephen Elliott, Jim Shepard, Lee K. Abbott, Steve Almond, Aimee Bender, a water witcher, a Methodist minister, etc., etc., etc.)
Nick Antosca
—
Macy Halford at The New Yorker Book Bench blog rips off (oh, okay, perhaps we're talking parallel development here, as they say in the movie business) HTMLGIANT's Haut or Not feature in a new thing called The Subconscious Bookshelf.  In fairness, the Book Bench feature seems more oriented toward analysis, while HTMLGIANT was just plain old judging you.  Anyway, I think HTMLGIANT readers (and contributors) should submit to The Subconscious Bookshelf…could be very interesting.  What are you waiting for?
In the fall of 1997 I had a lot of raking to do, but my friends dragged me up to the University of Chicago instead. Kurt Vonnegut was there, reading from his new book, Timequake. During an extended discussion with the moderator, the old man made a keen point about what challenges an audience's sympathies and what placates them. Referring to Schindler's List, I think, Vonnegut suggested the movie was exploitative, and that a far better goal would be to try showing Hitler from a sympathetic angle. I would go farther and look for an art that makes me empathize.
No one has done either yet, though Downfall does show him in a very human way (as opposed to most other representations of Hitler, which I think are caricatures and, as such, not human). But would a writer be castigated for showing Hitler as a sad, diligent, intelligent and charismatic leader? Would an audience be able to accept the despot portrayed as a hardworking idealist, perhaps kind and grandfatherly — or would we call for censorship? I doubt it would be difficult to put together a story that showed Hitler, truthfully, as someone we can identify with. It would be scary, but would there be value?
I can't see how there wouldn't be. READ MORE >
Adam Robinson
—
Does it seem like there are an unusually high number of posts here today, I mean for a Friday?
It's really hard to make a new compound word, especially when one of those 'words' is an acronym.  Those of us born before, say, 1990 will remember that html stands for "hypertext markup language." That the former two words are themselves compound words leads this post to a place a don't wanna go. 70% of the time people searched the erroneous "html giant," which I think points to a reluctance, even skepticism, of new words. I wonder how long it took for "the morrow" to become "tomorrow." The revolutionaries wanted it today, and they said the morrow. So I say to you today: htmlgiant
hello hyo jung. i want to interview you for this site. this will allow you to say what you want to say. email me. i can't find your email address. thanks. sampinkisalive@gmail.com