Luna Miguel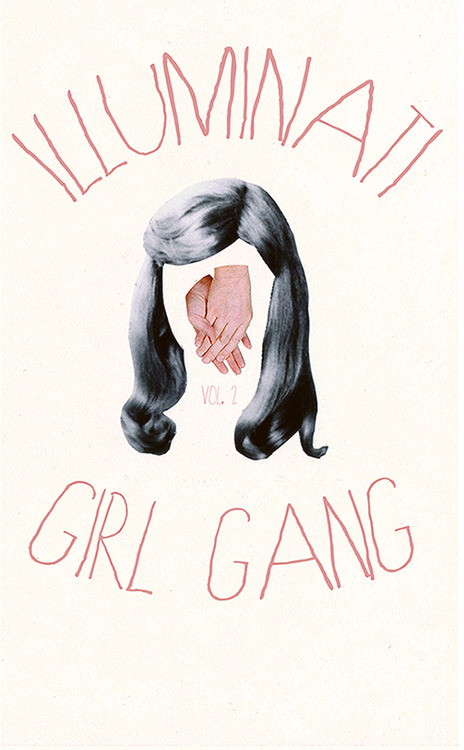 The second issue of the all-female literary zine Illuminati Girl Gang, edited by Gabby Gabby, is online, featuring work by Luna Miguel, Roxane Gay, xTx, Mira Gonzalez, Cassandra Troyan, Maggie Lee, Ashley Opheim, Natalie Chin, Carolyn DeCarlo, Bunny Rogers, Alice May Connolly, and more.
It's impossible to support today the idea of the author as a divine entity… If we want people to approach poetry, it would be better to delete the myths.
5. The Bateau Press Boom Chapbook Contest is open for submissions until December 31, 2010. Fuck yes!
4. This woman is a fucking conceptual food artist and vegetable butcher.
11. Thing now is to drop F bombs at readings. Three readings, 9 readers, carpet F bombing. Even lamer is to prep the F bomb. "I know you're college kids, but I'm about to say fuck so deal with it…" or "Hope you people can handle some fuck words. No babies in here, right?" Fuck on. Fuck off. People don't seem as drunk as usual. Maybe the F bombs are Freudian life relief at reading sober. Fuck.
77. An interview with Luna Miguel by SJ Fowler. Thank you, 3:AM. You are a hitchhiker in my heart.
But if I think back to my youth, the truth of the matter is that I didn't pay any attention to criticisms, reproaches, and suggestions either. So I have no authority to speak today.