Submissions
Sean Lovelace
—
My pal Tommy Z once sent out the same story 54 times. (It was published by Carolina Q.) Your record?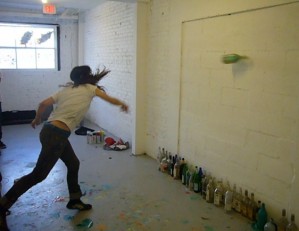 Your piece in Lit Mag X was all Oil Glow/Lick-Stick Skillz. I fell in love. So I asked you to submit to a Mag I edit, Lit Y. You did, kind soul. But that piece is only good, not Oil Glow/Lick-Stick Skillz. Now what do I do? Why?
NO COLONY is open for submissions.  Details can be found at the source. (Hint: see above)
Uncategorized /
63 Comments
September 23rd, 2009 / 6:45 pm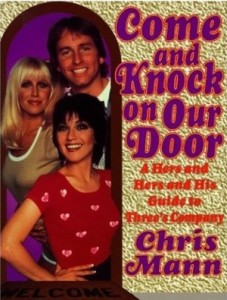 A GUEST TRANSMISSION from the great GIANCARLO DITRAPANO of NEW YORK TYRANT:
Hello, great minds of HTML. Blake has been kind enough to let me put up this post. Thanks, Blake.
Now here's the post:
The New York Tyrant made a new website and re-opened submissions. We wanted to try something new. The deal is this: We only accept regular mail submissions now, but if you insist on sending electronically, please test the waters with the THREE BEST SENTENCES from your story. If we like it, you will be asked to email the rest of it to us for consideration. If not, back to the drawing board. So the writing/submitting world kind of has a gamble. In all honesty, I wanted to taper off the amount of electronic submissions, but not lose a potentially great story written by a writer that is perhaps too lazy to make it to the post office. Say you have a complete story in hand. Is it fair to reject the story after reading just a couple of sentences? Is it perhaps MORE fair to reject it if ALL you have is three sentences? Could this perhaps benefit the writer, by making them find the best three sentences of their work? Will this make them concentrate more on the sentences they compose, just in case they are planning on submitting to NYTYRANT's weird new submissions policy? Should I feel bad about the environment because I am accepting only regular mail submissions? Does this perhaps SAVE the trees by rejecting writers electronically and keeping them from printing one out to send in the mail? Am I concentrating too much on "sentences" rather than narrative? Is this stepping away from "short fiction" and stepping towards something…else? Is it possible that many bad sentences can, in concert, make a beautiful story? What, after all, is the big deal with great sentences?
Some examples of what we have received so far. Would you tell the writer to "send more" or ask them to resist? (I have left the authors names off.) (Yes, some aren't even three sentences. Writers never follow the rules. Bravi, writers!)
Writer A sent this:
It is impossible for you to understand anything else about my disposition unless you can understand just how emotional a thing as simple as drapery can make me; how on days when the sky is filthy with grey clouds I find myself sitting in that very room, anxiously struggling to solve the dilemma of whether I should wait for the light or seek my shelter.  I could cry for hours on a day like that, I swear.
Writer B sent this:
Ironically, sunny warm Florida in North America to a cold rainy mountain city in Latin America.  There are worse things than rain. Thinking you'll be alone forever is one of them.
Writer C sent this:
The name of my agency came to me when I saw the movie I Am Legend with a hottie named Stella who kept saying I reminded her of Will Smith, although he's a whole lot balder, has much bigger ears and a darker complexion.  So I had it painted on my office windows facing Cabrini Playground here on Barracks Street in the Lower French Quarter — I Am Adventure.  Catchy, right?
Thank you for your thoughts! Sorry for such a long post. Hope it isn't too boring.
P.S. Two parts: Who is the guy from Rome Review blowing to get an interview with Junot Diaz and pieces from Heti and Means without even having one damn issue out yet?? And B, who do I call to offer the same service, only longer and better and with more slobber?
Uncategorized /
90 Comments
November 18th, 2008 / 12:50 pm

CALL FOR SUBMISSIONS
Titular has begun a new project called 'Collaboratives.' From their website:
Our Collaboratives project publishes work from multiple writers in a conceptually cohesive manner. Each project will be published, and updated, as pieces are accepted. Writers may or may not wish to employ the exquisite corpse tactic by referencing the 'start/end-points' of preceeding/subsequent stories. Each piece should be between 100 – 400 words. In the subject heading of the submission, just write 'collaboratives.'

Current Projects (and call for submissions):

I. IN SEARCH OF LOST TIME [Titles of pieces]: Swann's Way, Within a Budding Grove, The Guermantes Way, Sodom and Gomorrah, The Captive, The Fugitive, and Time Regained.

II. NINE STORIES [Titles of pieces]: A Perfect Day for Bananafish, Uncle Wiggily in Connecticut, Just Before the War with the Eskimos, The Laughing Man, Down at the Dinghy, For Esme – with Love and Squalor, Pretty Mouth and Green My Eyes, De Daumier-Smith's Blue Period, and Teddy.

III. SEINFELD [Titles of pieces]: Jerry, George, Elaine, Kramer, and Hello Newman.

IV. THE PASSION OF MEL GIBSON [Titles of pieces]: Mad Max, Lethal Weapon, Tequila Sunrise, Hamlet, Bird on a Wire, Braveheart, What Women Want, Chicken Run, Signs, The Passion of the Christ, and Apocalypto.
Let's all submit something. I am excited, as this is exciting.
Uncategorized /
10 Comments
October 29th, 2008 / 7:39 pm