Video Games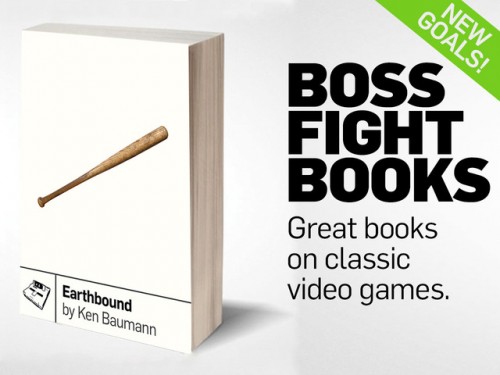 Gabe Durham is starting up an incredibly cool new press called Boss Fight Books that will revolve around creating great books about classic video games. The launch titles will be Earthbound, Galaga, Super Mario Bros. 2, ZZT, and Jagged Alliance 2 with a great lineup of authors from a variety of backgrounds. These include Ken Baumann,  Michael Kimball, Anna Anthropy, Jon Irwin, and Darius Kazemi. I recorded a two minute video short with short clips for each of the games to commemorate and celebrate the news, as well as a reminder of how cool each of the titles were. I got goosebumps just recording/playing Earthbound again! As their Kickstarter surpassed initial expectations, it's happening for sure, though you can still get in on the action and help them reach their stretch goals by clicking the link below. The first of the books is coming out near the end of the year and there's a lot more of the details on the link. The book covers look beautiful and you can check out what the press will be about directly from Gabe Durham and Ken Baumann on the Kickstarter page. And of course, make sure to check out the books when they release, as well as the games themselves!
More info on the Kickstarter Page.
Some info directly from the site:
The Series:
Each of the books will take a critical, creative, historical, and personal look at a single classic video game.Some books will be about the history of the game's creation, some will focus on particular elements like level design, story, and music, some will investigate the subculture that has formed around a game, some will bring in outside art, science, and media, some will have a strong autobiographical element. Many books will be a combination of all these things.
The Format:
All the books will be available in paperback and ebook (all formats), and sold both directly from our site and from other major online bookstores. Each book will be numbered, collectible, and will look great on your shelf together.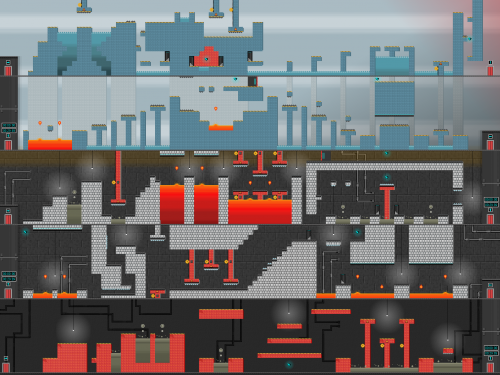 I first stumbled across Pixel Press via a Fastcodesign article that described Pixel Press:
Even as games have adopted incredible graphics and physics, we still love to play 2-D side scrollers. One reason is that, for independent programmers, they're now relatively simple to code. The other, bigger reason is that they're still fun.

Pixel Press combines the best of both of these worlds: creation and play. It's a Kickstarter-backed iOS app with hopes to allow anyone to draw their own Mario-esque sidescrolling levels on paper, then photograph those levels to play on screen. Once digitized, users can add textures and preset skins. They can even tweak the hero, the music, and the level's general physics before sharing the levels with friends. And it's all easy enough to do without ever learning to code.
I was immediately sold. I was already feeling nostalgic about drawing our own side-scroller levels on paper and navigating through them with paper cut-out characters. And too I was thinking of possibilities of using such an app in the classroom.
The app is currently seeking funding through Kickstarter. The Kickstarter page and their website have tons more information on the app, but here's also this video that gives an overview of what Pixel Press is all about:
I recently had the opportunity to pose a few questions to Pixel Press creator Robin Rath. Here are his responses: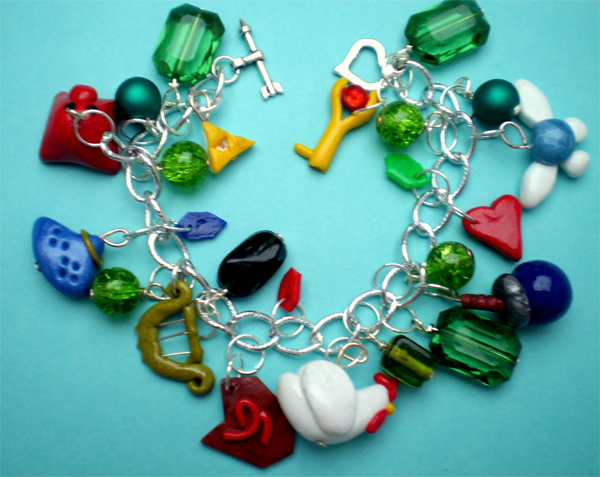 When presented with bad design, I often become irrationally, almost violently angry. The first time I was exposed to the class registration system at NMSU, I was seated at a university computer, in a public place, with my wife. None of these things stopped me from thumping the desk with my fist after twenty minutes of trying and failing to make the goddamn thing do what I wanted. I have said that bad design actually makes me more angry than the Holocaust; this is true. Obviously the Holocaust was worse than bad design, but I have no direct experience of its horrors. Bad design is with us every day, corroding us inside and out. It feels more immediate, to me. It feels oppressive.
Bad design makes me so angry because it is a message from the world, a whisper. It says: "No one cares about you. No one knows that you exist. No one knows what you are like. No one has taken the time to imagine you. No one wants to think about what you need or want. You are profoundly unimportant."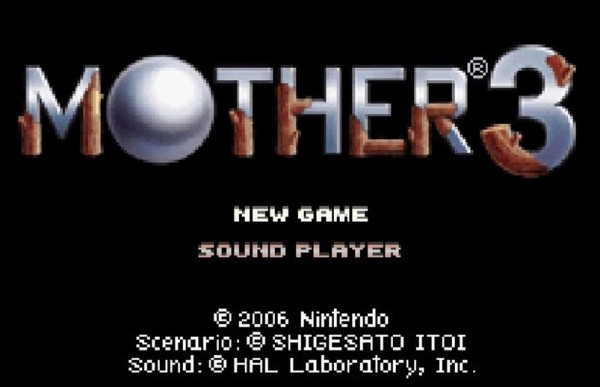 So, uh, hi. My name is Mike. Today I'm going to talk about the most moving experience I've ever had with a video game.
On June 5, 1995, a game called EarthBound was released in the US. It was a Super NES role playing game (RPG) that immediately stood out for its unusual setting: while most RPGs took place in fantasy worlds with princesses, dragons, and the occasional magic-powered WarMech, EarthBound took place in an off-kilter version of the contemporary US. Instead of villages, EarthBound had cities. Instead of sword-wielding warriors, it had children with baseball bats and yoyos. Instead of healing your characters with magic potions, you fed them pizza and French fries. And instead of earning cash by killing monsters and rifling through their pockets, you got an allowance, which you could withdraw from any ATM. You saved your progress by calling your father and telling him about your day. You still did fight monsters, of course, and the game's hero had psychic powers. It was a fun, silly little game with a surprisingly moving ending. The game sold poorly in the US (and with the sort of brilliant marketing team that thought "This game stinks!" would be a good slogan, I wonder how that happened), but the people who liked it tended to really like it. A little too much, maybe. READ MORE >
1. "I plan to be another language in the body of a deer"
2. Post-Modern Drunkard is a blog you should maybe read. I guess. OK.
33. NANO Fiction flash contest ends in 15 days so go ahead and write the Lean Thang and mail it in like the time Favre gave Strahan the sack record or the summer you got fired from the poodle groomers and take the $500 bucks prize and buy yourself a spare spare tire. I'm good at three things, flash fiction and math. Etc.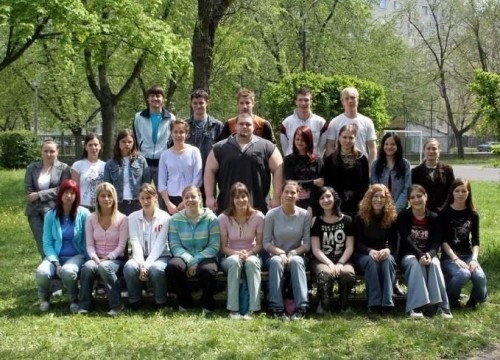 14. The birth of Indie video games…Queens, NY?
5. Why does academia hate Sci Fi?
It's warm out.
1. Commenter kirby pointed to this essay by Jim Rossignol about video games and architecture.
2. Bookstore Memory: I went to this bookstore in Appleton, Wisconsin years ago, and noticed a bunch of Jon Spencer Blues Explosion reviews in frames on the walls. A place of honor was reserved for one from Rolling Stone that was on the same page as a Bob Dylan review. I talked to the owner, and found out that she was the mother of JSBX guitarist Judah Bauer. She told me he had been really excited to see his band reviewed so close to Dylan because, even if he wouldn't admit it to his punk rock/noise rock friends, Dylan was his favorite artist. "All the tapes in his room were labeled Honeymoon Killers and stuff, but they were all actually Dylan records." She told me that story while I waited for my change—I was buying, I think, Dr. Sax by Jack Kerouac—and I'm 67% certain she was hoping if she dazzled me with rock gossip, I would forget she owed me for the $20 I had given her.
Got a bookstore memory? Comment.
Sean Lovelace
—
Bought Xbox 360 yesterday. My distant cohort said, "Are you going to get the literary games?" What are the literary games?