william walsh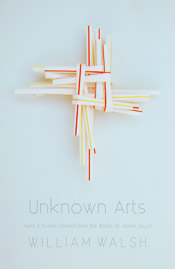 Unknown Arts
by William Walsh
Keyhole Press, 2012
142 pages / $9.99  Buy from Keyhole Press or Amazon
Unknown Arts by William Walsh (Keyhole Press, 2012) is a collection of critical appropriations sourced from James Joyce's Ulysses, Finnegan's Wake, A Portrait of the Artist as a Young Man, Dubliners, and more. A book about Joyce's books, Unknown Arts can be read as analysis, distortion, homage, and/or a work of art all of its own. It is doubtless a contentious book that will likely add fuel to the ongoing and often fiery debates around contemporary criticism, the imprint of influence, and the nature of creativity. Controversial or not, the collection is a valuable artifact that allows rare access into what are for many the impenetrable works of a literary master.
Here's an excerpt from one of the many texts in the collection appropriated from Ulysses (1922), titled "Sunny Jim 2":
Near the end, remembering king David and the Sunamite, he shared his bed with Athos, faithful after death. But thou hast suckled me with a bitter milk: my moon and my sun thou hast quenched for ever. There's the sun again coming out. Paris rawly waking, crude sunlight on her lemon streets. Under its leaf he watched through peacocktwittering lashes the southing sun. The coroner's sunlit ears, big and hairy. A flying sunny smile rayed in his loose features. His eyeglass flashed frowning in the sun. The tip of his little finger blotted out the sun's disk. Mercy of God the sun was in his eyes or he'd have left him for dead. WAS JESUS A SUN MYTH? By heaven, I am guiltless as the unsunned snow! It What went forth to the ends of the world to traverse not itself, God, the sun, Shakespeare, a commercial traveller, having itself traversed in reality itself becomes that self.
A great tradition would be to make Independence Day into "Independent" Day. Buy one book from an independent press today, I ask you. I went with Pathologies by William Walsh. Keyhole Press. You?
1. This Stephen King piece by William Walsh is exactly why I glow persona fiction. Not sure how I missed this. Maybe it was even noted here (I'm too lazy to look now). Anyway, enjoy. I think this piece is using the persona (King), its echoes, connotations, in a way I really admire and enjoy. Walsh is waltzing the term "Stephen King" in a technical manner. The King character is an object/emotion/thought process. It enacts a void and need and unspoken thing for this family. It…oh, I could go on, but why not read?
2. Sardine sandwiches do rock. (1:56 to end made me fly/why like a detail) I am serious now, go watch. Isn't it what we like and need to live? Isn't it a good story, or better a poem? If I could meet one sardine sandwich woman a day, this very life would be enough.
httpv://www.youtube.com/watch?v=IZ872YZCPG8
3. Here are some crystals for sale at a reasonable price. They were found in Tao Lin, China.
4. I am sick, feverish, that somebody-stuffed-wet insulation-in-my-head-cavities thing, something, but just ignoring it because I have a lot of work to do. Does anyone like to write when ill? I have been writing the last two days and my fingers are large, like balloons (those party ones clowns make into dachshunds) floating over the keys, all tinnitus and forehead simmer. I'm not sure what it means to the words on the page. You?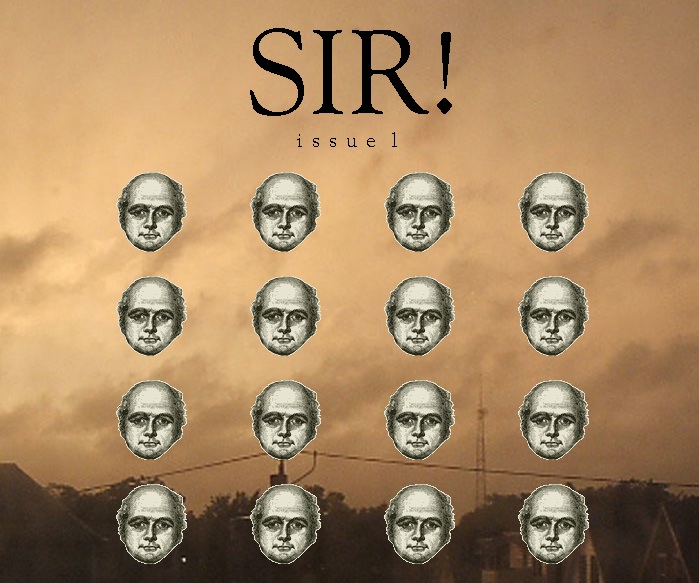 New online journal Sir! is now live, bringing to you fine texts from lots of fine people, such as the short fiction "Margaret Atwood" by William Walsh. Below is a taste:
Margaret Atwood got into lots of fistfights as a young man. He wanted to like people, but people were not nice to him. One hundred percent of Margaret Atwood's fights were about his name.
A list of contributors to the issue is here.
As you enjoy, send good thoughts to Brian Foley. It's his fault.
Uncategorized /
24 Comments
November 12th, 2008 / 8:05 pm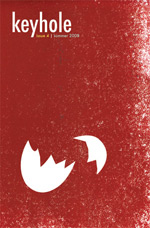 A nice, big announcement from Keyhole Press:
Keyhole has several full-length releases scheduled in 2009.

First up is William Walsh's Questionstruck – A Collection of Question-based Texts Derived from the Books of Calvin Trillin.

Then Stephanie Johnson's fiction collection, One of These Things is Not Like the Others and a fiction collection by Shellie Zacharia, Now Playing.

More info on each release will be available soon.
Exciting to see another great new press revealing their debuts.
Excerpts from William Walsh's 'Questionstuck' can be found at his blog here.
Keyhole I believe is also still open to submissions of book length work for their press, and shorter work for the web, which is currently chock full of incredible people like Amelia Gray & Kim Chinquee.