April 2010
What is your preferred point of view? Your go-to voice when you write, if you write, or the one you're happiest to see when you open a new book? Can you use second-person without feeling like a wanker? Do you love "I" for its accessibility, its steadfastness, its immediacy–the narrative fuzzy bedroom slippers ever  at the foot of your crafty little bed? Because I can be "me" but "not-me," whereas you is always only you, and third-person, well, forget it. That actually starts to feel like work.
You missed the 4th Live Giants reading with Michael Kimball, and Andy Devine.
Through tomorrow you can get Devine's Words for $8 from PG here.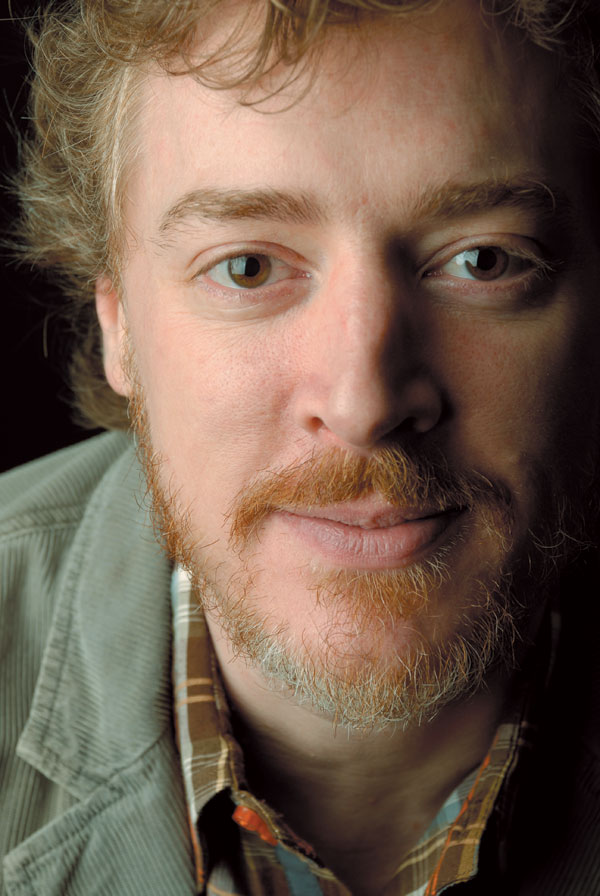 Ken Baumann
—
In celebration of Mr. Kimball's & Mr. Devine's appearance tonight, I'm giving two copies of WORDS away. Make a sentence out of these words: a, and, it, dog, runs, mother, blood, diamond, tired, heavy, wall, takes, glimpses, eats, burnt, opaque, crams, the, him, her, dead, fall, yes, their. Add your email. I'll pick two favorites by the 9pm PST.
Thanks to a tip from brilliant anthropologist Laura Jones, I found out about this thing called the Sorted Books Project, wherein the artist Nina Karchadourian has, since 1993, made these lovely little collage poems out of book spines from libraries and private collections. You read the titles in order to get the full text. Below, some of my favorites. On the site itself, you can click through any picture to get more images of collages made from the same collection.
In thought of the upcoming Chapbook Festival, I want to tell you about a few great little books that have come to be.
DoubleCross Press, run by MC Hyland, makes her own damn paper and has a bunch of new releases you should eyeball, including this one –
Museum Armor by Lily Brown.
Letterpress printed pamphlet on khadi and frankfurt white papers. $7
Get it here
Alexis Orgera
—
"The hallucinatory twilights, the nightmarish birds, the exquisite putrefactions of the mangrove swamps seemed the cherished memories of a past he had not lived." –Márquez, Of Love and Other Demons.
Write the cherished memories of a past you have not lived in 13 words or less.